This Article was written by Ellen Munk Ebbesen from Denmark who volunteered in Hebron for three months starting from August 2016
Security
Before going to Palestine as a blonde, single, international girl, I of course had some worries about how secure I would be in the country. I was worried both because I was travelling alone, but also because of what I had heard in the media about the conflict, and daily clashes between Palestinian people and Israeli soldiers. I was afraid that I might get caught up in the fighting.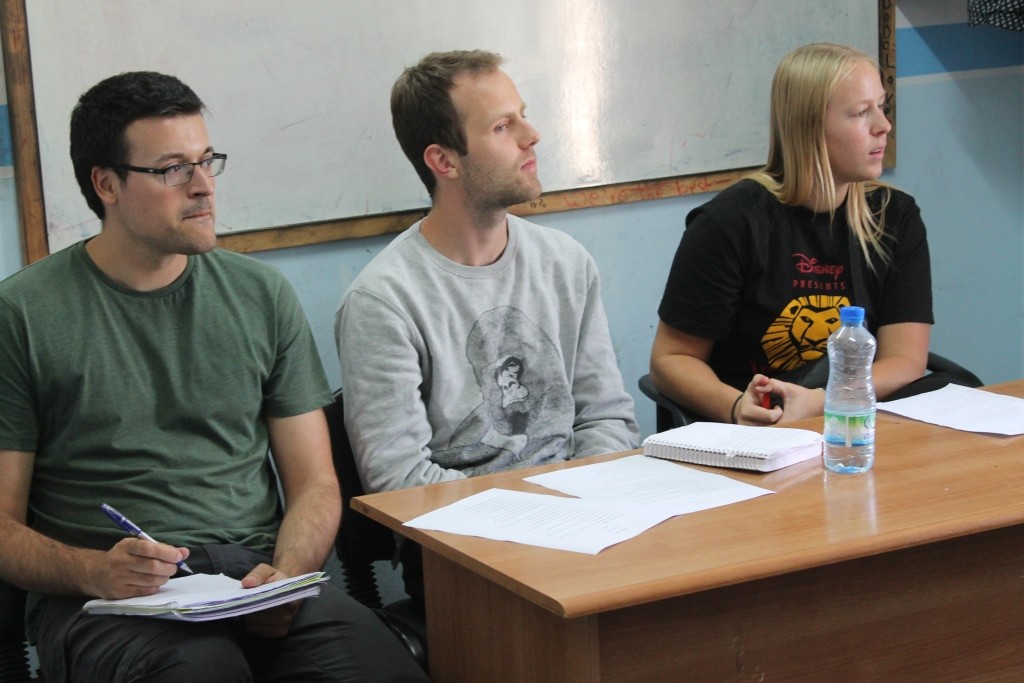 I've lived in Hebron for ten weeks now, and I realised long ago that there was no need to have worried. I have never felt unsafe whilst living here. What's more, I've visited many countries, but have never experienced hospitality like that of Palestinians. Walking in the steets of Palestine, I am constantly greeted, and asked if I need help finding a particular location. Walking at night, with no less of my body covered than usual (I always keep my shoulders and knees covered) I have of course attracted some attention, but I've never felt violated, in danger, or looked down upon.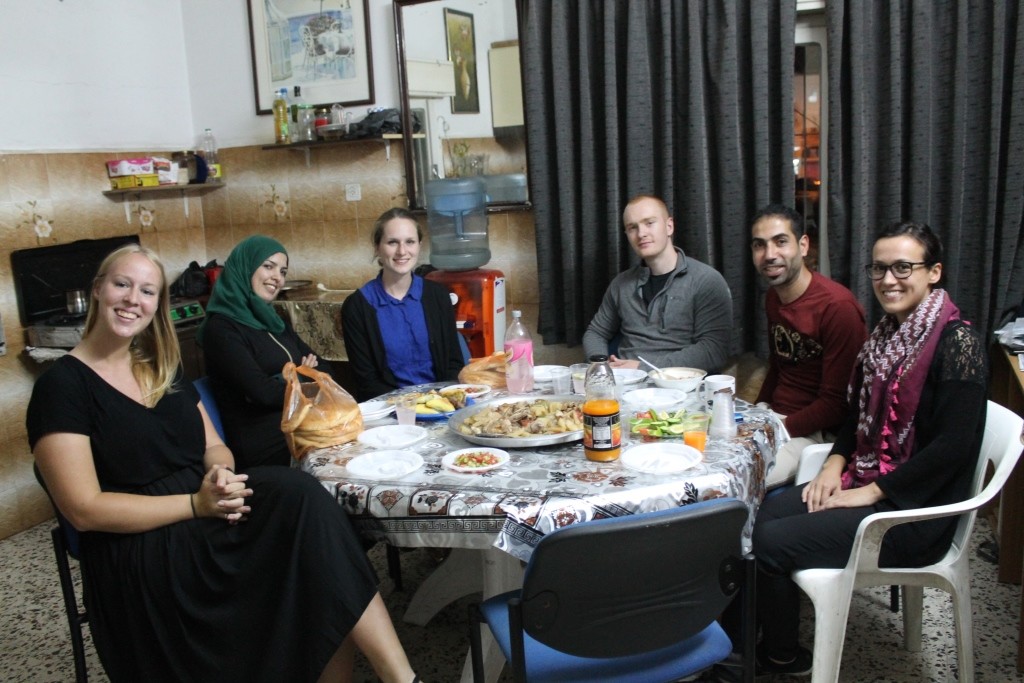 I feel confident that I will be treated with respect wherever I go in Palestine, simply because I am a guest, and the people enjoy giving a good impression of their culture and country.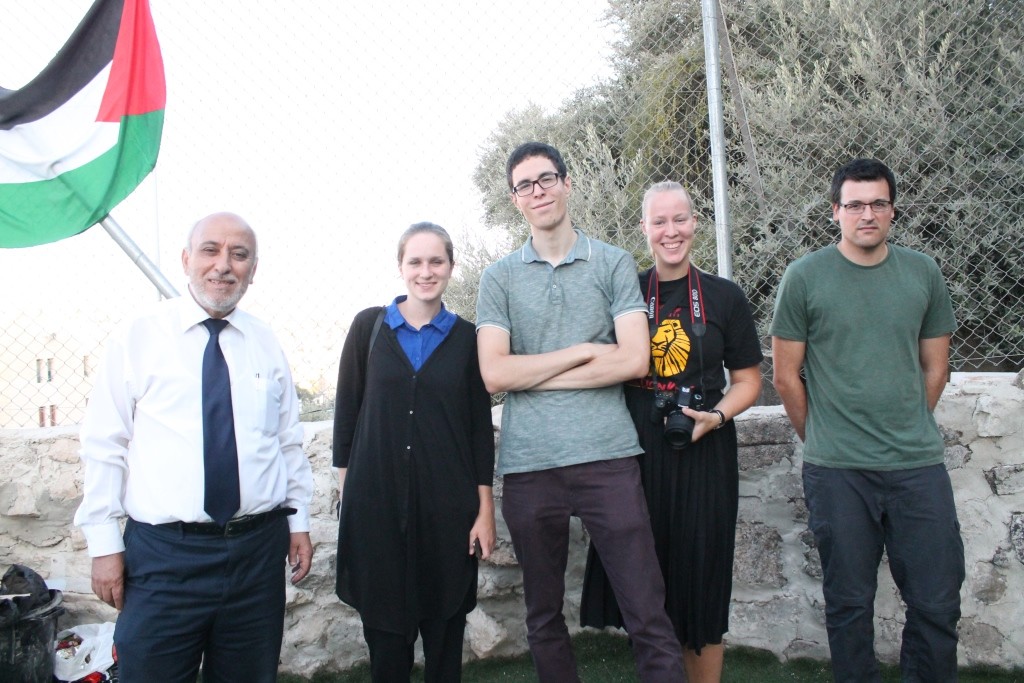 Host Family
Living with a host family, you get a great opportunity to experience the everyday life of Palestinians. It's also a brilliant chance to taste local food, ask questions about the religion, to develop understanding of Arab culture, and to practice local dialect. I lived with an amazing family, who have taught me so much about their lives, about the Palestinian situateion, and that we are in fact, very much alike.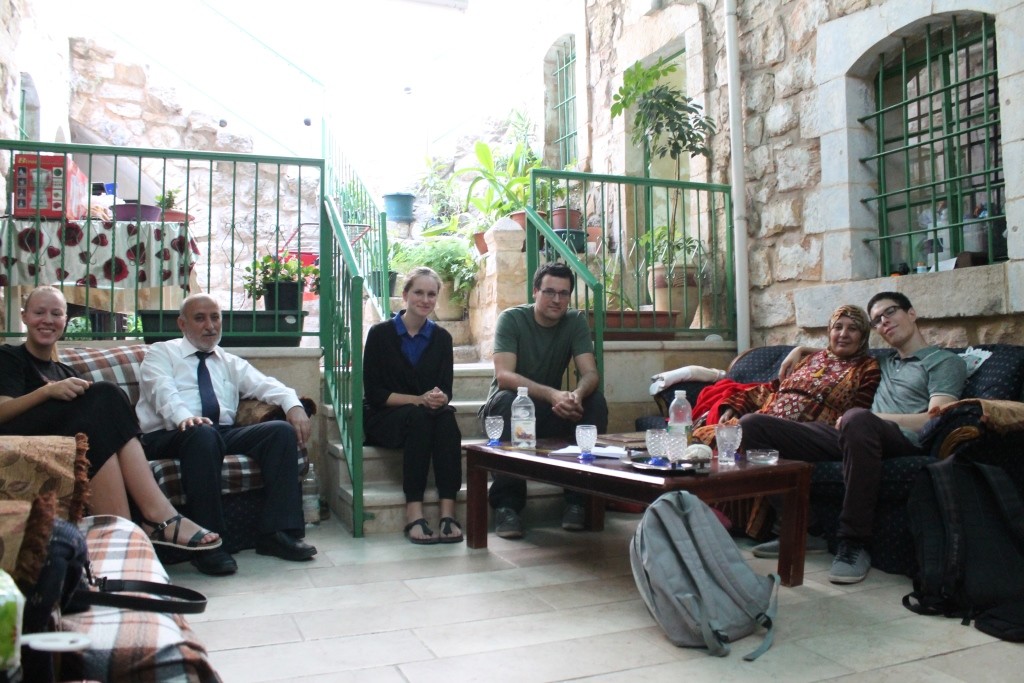 My host parents are the same age as my own parents at home in Denmark. They enjoy eating good food, watching television, and plating Candy Crunch, exactly as my own parents do. It only took me a few weeks to feel at home, and to start calling them 'baba' and 'mama'. They bring me to all the family meet-ups – even Eid and weddings! I can't imagine my stay in Palestine without my Palestinian family.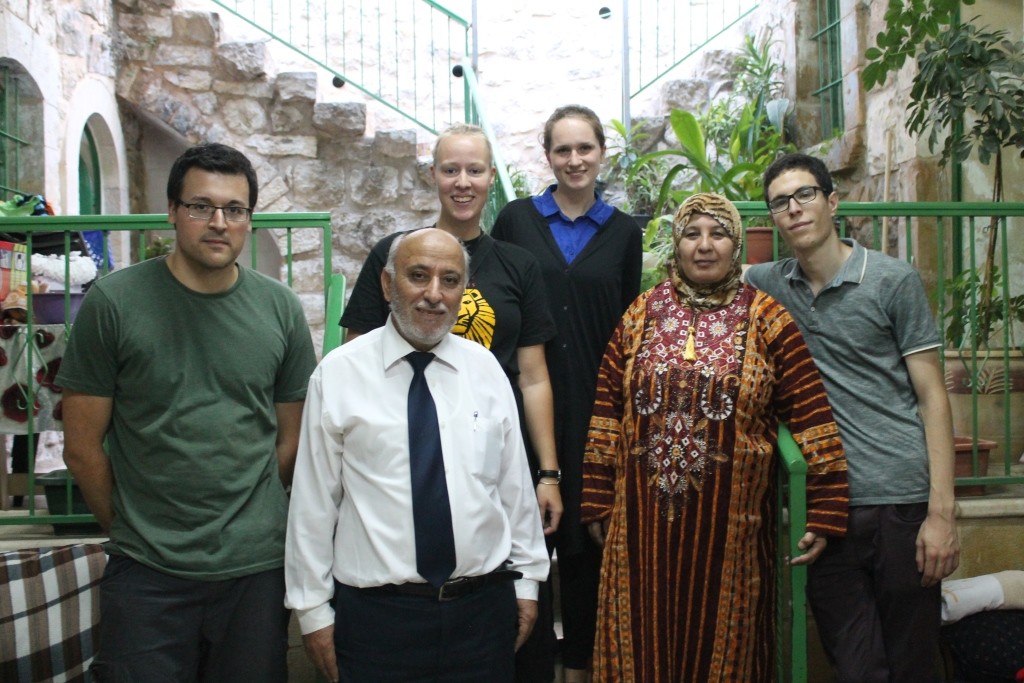 Studying Arabic
When I arrived here, I had absolutely no knowledge of the Arabic language. I decided to study Levantine Arabic at the Centre, because I wanted to speak with the people I met here. Initially, I found it incredibly difficult. One of my new friends recently perfectly summed up my early experience of Arabic class. 'In Arabic, you can say hi in 100 different ways', he said. There seemed to be so many different ways to say everything, that none would stick in my memory. But after getting over a difficult start, and becoming used to the new sounds of the language, I started learning a lot. I learned new words every day, and would go home and practice with my host family. After ten weeks here, I'm now comfortable using the alphabet, and naming ingredients, colours, and clothes, and using possessive pronouns. I have also learned simple phrases to communicate with drivers and salesmen, and I'm able to use some common verbs and expressions.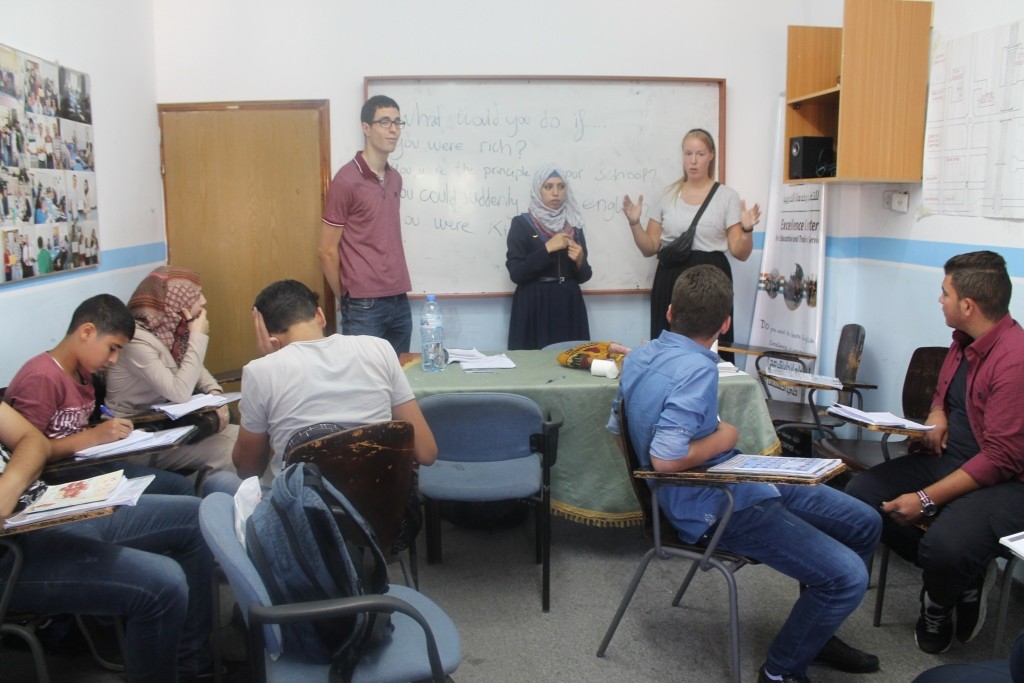 Places to visit and things to do: 
Jerusalem
The city in Palestine where I've had the most fun, is without doubt Jerusalem. The city has a great mix of historical and religious sites, beautiful architecture, and a great atmosphere. During my time living in Hebron, I've visited Jerusalem six times, and I keep on going back – every time with a new, and different experience. I definitely recommend an afternoon visiting the Mount of Olives, which contains a Russian Orthodox church, a Catholic church, and the world's oldest Jewish cemetary, as well as tons and tons of olives.
From the Mount there is a beautiful view of the old city of Jerusalem and the Temple Mount. You can then walk to Jaffa Gate (Bab al-Khalil) where, beside the Tourist Office, you'll find a small stairwell. If you climb the stairs, you'll find yourself on top of the wall that surrounds the Old City of Jerusalem. You can walk around the city all the way to Damascus Gate.
The Weeping Wall is of course also worth a visit, and very closde to the wall is found the tourist entrance to The Temple Mount. The Dome of the Rock looks unreal, and Al-Aqsa Mosuqe is beautiful. As it is a very holy place for Muslims, I recommend wearing loose clothes that cover chest, arms and legs for this trip.
If you're interested in Christian holy sites, I also recommend walking the Via Dolorosa, which ends at the Church of the Holy Sepulcher, which is built on the grave from which Jesus ascended to Heaven.
I would also recommend visiting the beautiful Mamilla Mall, located close to the Jaffa Gate. The Shuk is also amazing; it's a market place by day, and party by night, and it's brilliant to experience the change in atmosphere.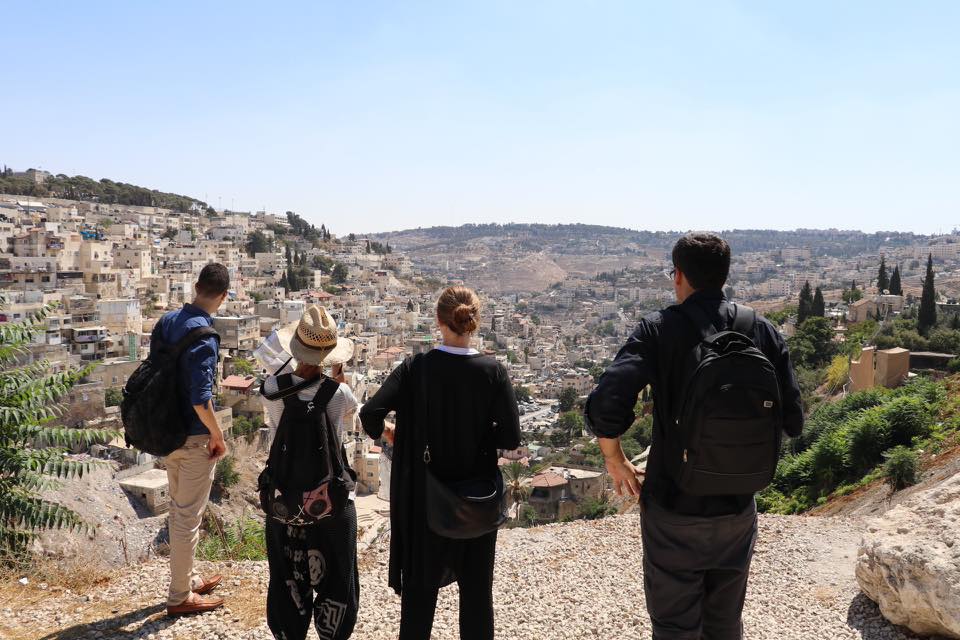 Bethlehem
There are also many religious sites in Bethlehem, such as the Church of Nativity, which is widely visited by pilgrims who travel to the city to see the spot where Christ was born in Jericho.
Bethlehem is the best place to go to get a closer look at the occupation. You can also get a closer look at the Wall of separation, which is beautifully decorated with graffiti; there are even some pieces by Banksy.
In the middle of the city, there is an enormous refugee camp, which has been there for decades. At the entrance to the camp, there is a giant status of a key, which is an important symbol for Palestinians around the world, representing the hope of unlocking the secret to their return home.
In Jericho city, I recommend visiting Hisham's Palacec. It is the  beautiful ancient ruins of a palace, built at thebeginning of the first Arab-Muslim period of rule. Just recently, they removed a lot of sand covering the floor of the palace, to reveal a beautiful, colourful mosaic floor beneath.
Very close to Jericho, there is a spring, which is part of the Jordan River. The river level is low, so you can walk in the very same river in which Christ is said to have been baptised. You have to try it at least once in your life; it feels like you're floating in the sky.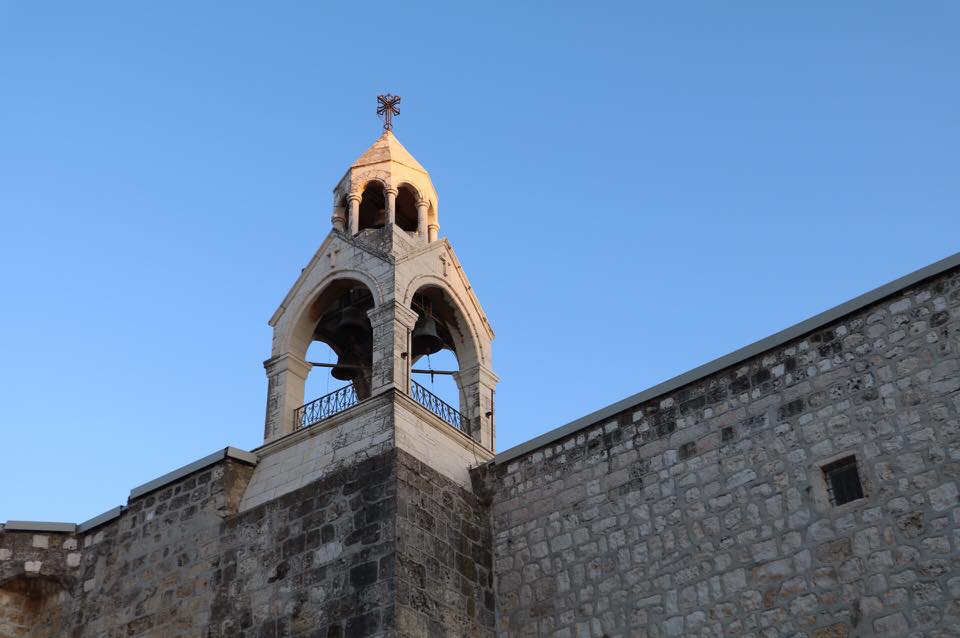 Hebron
In Hebron, I recommend visiting the Abraham mosque and the occupied Old City. The Cave of the Patriarchs (Abraham Mosque) is holy for the three monotheistic religions of Christianity, Judaism, and Muslims. The mosque, from the outside is not that spectacular, but it definitely is on the inside, and knowing the history of the building adds hugely to the experience.