On Saturday Febuary 7th the Excellence Center also hosted an interactive game led by Instructor Ibrahim Abu Aishah. In this game student's wrote some of their favorite vocabulary onto balloons and then practiced utilizing the vocabulary in real word conversation before popping the balloons.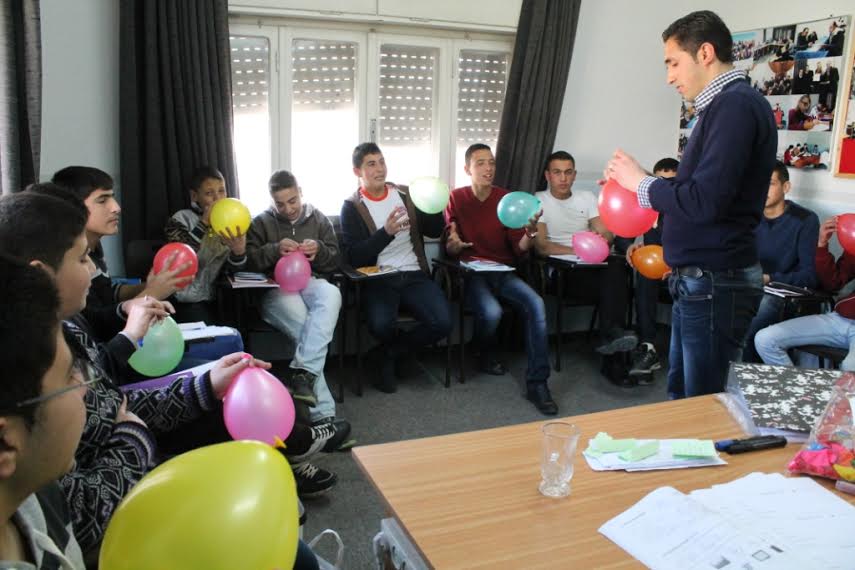 The game was an excellent example of the Excellence Center's philosophy of "learning by doing", as the students were completely active the entire time— not passively studying from a book lesson.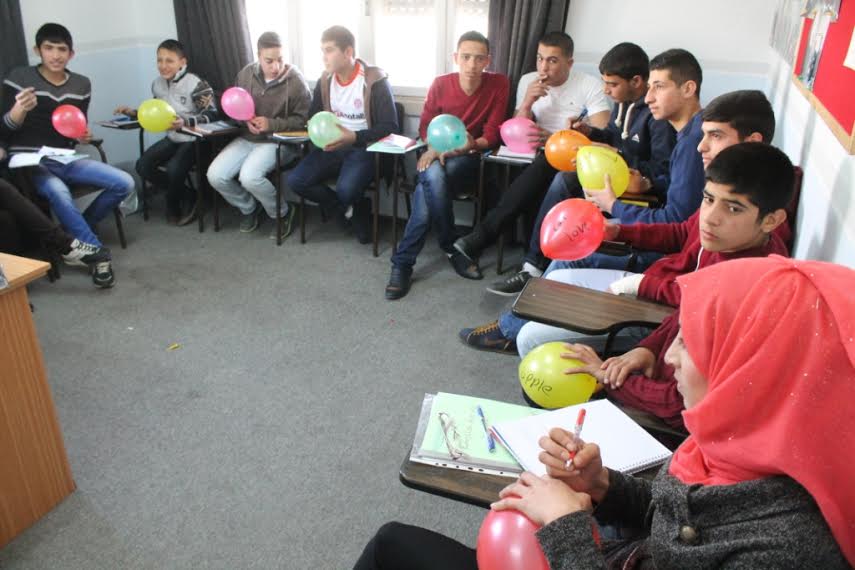 More than that the activity was impressive because it greatly motivated the students, leading to an enthusiastic sessions which demonstrated the students their own amazing capacity to master the English language. The Center will of course incorporate similar activities into its classes throughout the future.