International interns and volunteers learn Palestinian Arabic at the Excellence Center during their time in Palestine with a Palestinian native speaker.
Ceilje from Iceland teaches English and studies Arabic with our Arabic teacher Duaa Kasim. Duaa and Celje meet weekly and they discuss a lot of different themes in Arabic to improve the conversational skills. They also study Palestinian spoken Arabic during the lessons.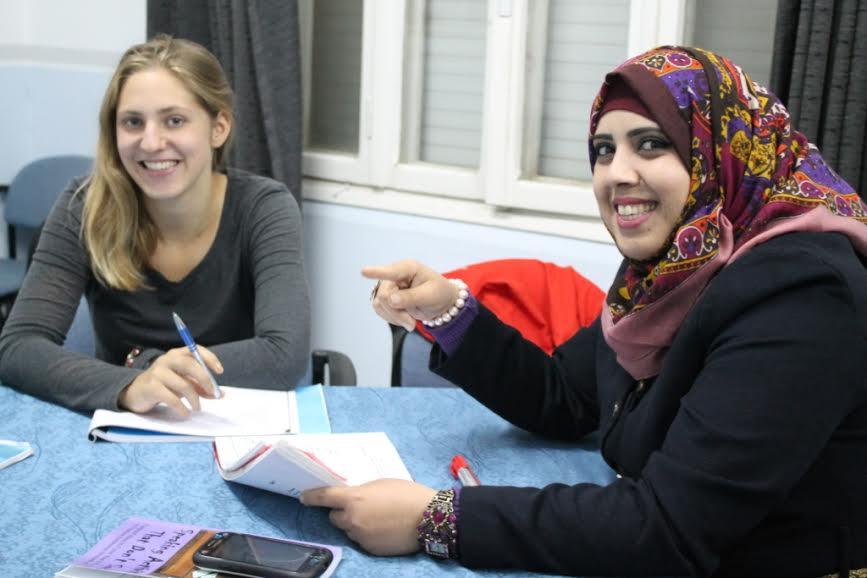 Celja wishes to be able to speak Arabic and communicate with others and Duaa is trying hard helping her achieving so.