Scot and Sofia, from the US., use Palestinian dialect for their work in the area. They chose the Excellence Centre because staff are welcoming and flexible. The staff happy to adapt Arabic classes to their individual interests and needs. 
Scot, from the U.S., studied Business and Administration, and is now working in Development and Relief in Gaza. Scot studies dialect nine hours  Palestinain Arabic in Hebron, Palestine a week at the Centre, commuting from Bethlehem several times a week.  'My job puts me in people's homes', he said, 'so it's important that I can speak to people in dialect, and I'm working on being fluent'.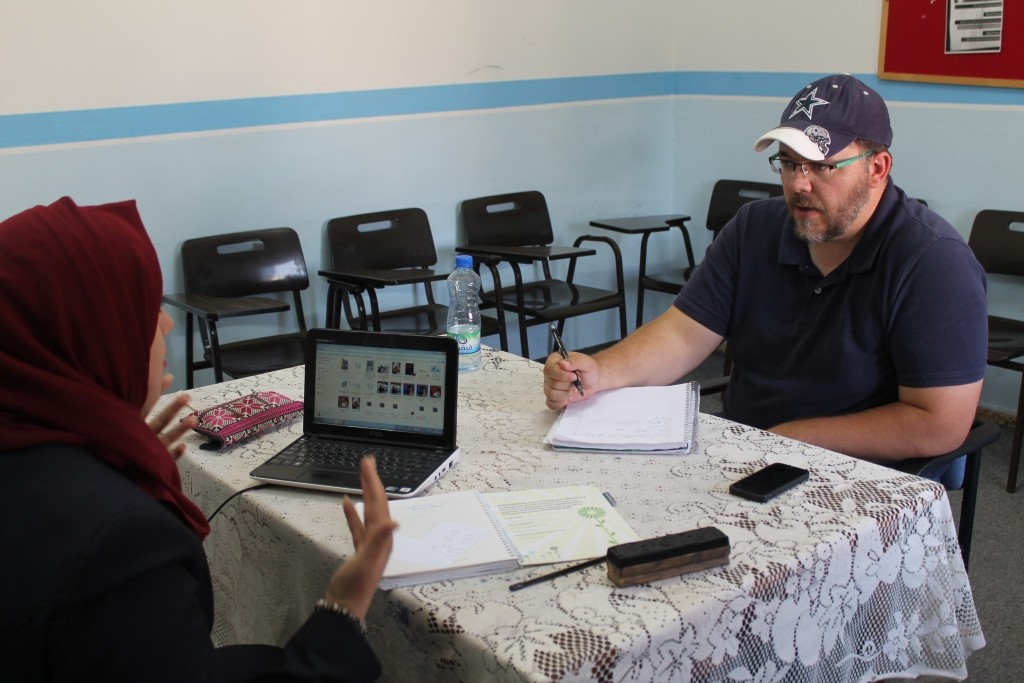 'I heard there was a good opportunity at the Excellence Centre when I was studying Arabic dialect at Bethlehem University. I was getting beyond what the university could provide – they go up to level 5 or something.
I came to the Centre in Hebron, Palestine, interviewed the teachers and staff and said, 'I'll try Arabic class', and it went really well. The teachers are helpful, inviting, knowledgeable, and kind, and the Excellence Centre can really provide for me needs, which Bethlehem couldn't.
It's up to a three hour round trip from where Scot lives in Bethlehem, to the Centre. 'I live there because of my work', he says. 'I do a lot in Bethlehem, and can travel easily to Gaza from there, which I do about once a month.'
Despite the long journey, studying Arabic in Palestine at the Centre has 'worked out really well', Scot said.
Like Scot, Sofia, 33 is from the U.S. and had been in Palestine before studying Arabic at the Centre. She had visited for three month periods in the past (the full extent of a visa) working with the Medical Relief Society.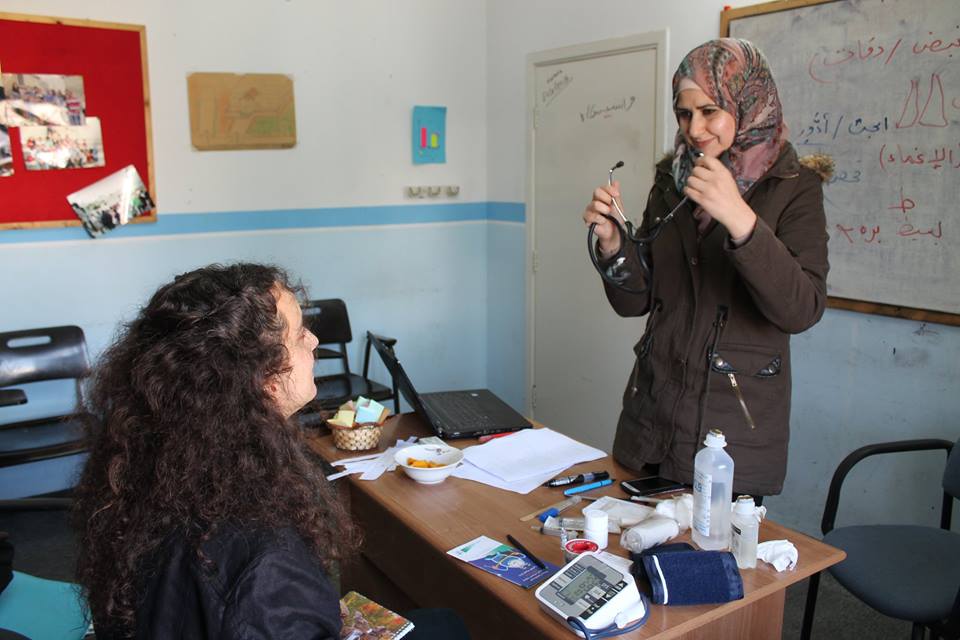 This time, she wanted to use her free time to improve her dialect at a local school.
'I looked through different schools in Palestine, and [Excellence Centre] was the only one with 'a good combination of studying at a school, and immersion', she said. 'I studied Spanish years ago', and 'learned a lot through that kind of learning,' she said.
'I read some reviews [of the Centre'], which were really helpful,' she said, 'and the price made sense'.
'It also feels nice to be involved in an institution that's supporting Palestinians, and not just for foreigners,' Sofia said. 'I like that there's mutual learning, with people learning Arabic, and people learning English.'
'I have the most awesome teacher,' she said. 'Rasha is dedicated and she really wants you to learn – she cares – which is really motivating.
She constantly goes above and beyond. I'm a nurse, and work in the medical field when I'm here, and I'll be working in two refugee camps in a couple of weeks. She brought in lots of medical supplies from her house to learn from.'
'Rasha also really mixes up the learning methods. We watch videos and read dialogues'. Today, she suggested going to a local hospital to talk to patients and give flowers to them.'
The Centre is a 'very welcoming place', Sofia said. 'It's an easy place to learn about Palestine and to learn Arabic, and to feel comfortable making mistakes. And that's just the personalities of the people working here; they're genuinely friendly and welcoming', she said.