"Hello, my name is Jonathan West, I am 49 years old.  At home, in London, I work as an Associate Director of Human Resources for a large hospital.  This is my third visit to Hebron, Palestine, and to the Excellence Center for Education & Training Services.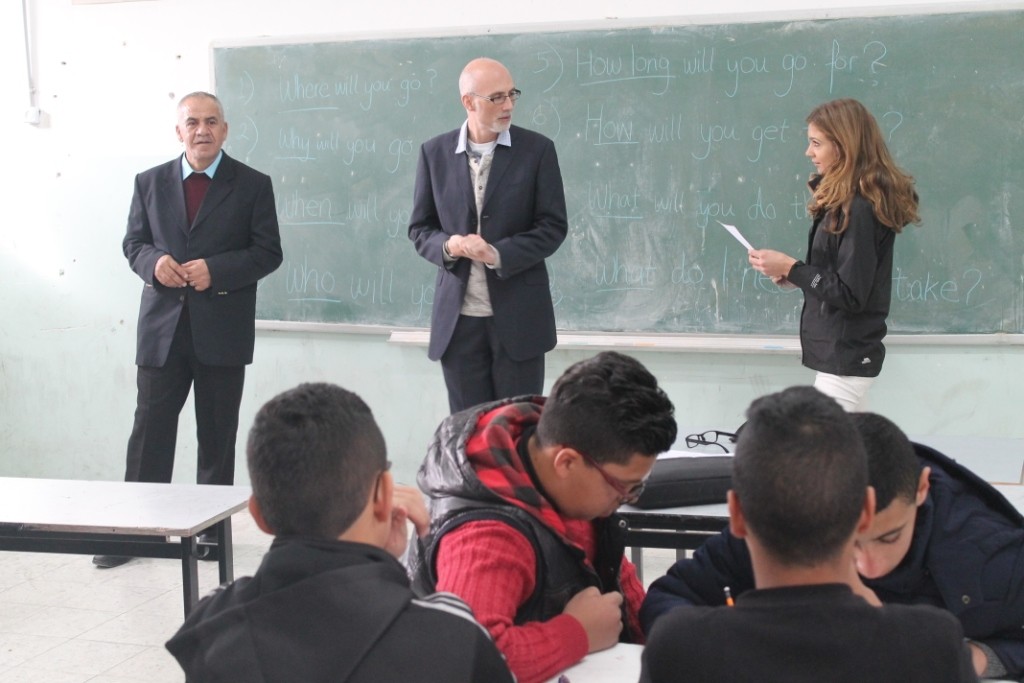 Back in spring of 2014 I had several weeks off between jobs, and I wanted to fulfil a long-held ambition of doing some voluntary work overseas.  Ideally, I wanted to do something that would make use of my particular skills.  After spending some time researching on the internet I found the Excellence Center.  It seemed ideal as I would be able help young people not only with the English language but also with employability skills.  I completed an application and a Skype interview with Mr Rafat Shantir.  The sound quality was not great on the laptop I was using, and I one point towards the end, I thought Rafat asked me "what do you expect to eat in Palestine?".  Assuming he was checking I would be OK with the local cuisine, I was about to answer "umm.. humus, falafels..", when I thought I had better just confirm the question.  Lucky I did so, as it turned out to be "what do you expect to achieve in Palestine?".
Not quite knowing what to expect, but prepared to take a step into the unknown, I arrived at the Excellence Centre to find it welcoming  and supportive.  I was given a schedule involving  supporting qualified English language teachers by providing the conversational input of a native English speaker, as well as designing and delivering a package of employability skills classes including CV writing, interview skills, communication and business e-mail skills.  These were delivered in English, being the business language of the region, to undergraduate students who were already quite able in the language, and to some businesses.  I also had some Arabic classes in my schedule, in order to learn some basic conversational Arabic.  My first stay was for eighteen days in May 2014.
During my first visit to Palestine, I stayed with a host family who were absolutely lovely.  Sharing a room with another English volunteer, we were given a warm welcome, delicious local food and interesting conversation.  We were taken to visit the old city and the Ibrahami mosque and given a special lunch on Fridays (the holy day and the one day off in the week).  The Excellence Center also organised extra-curricular activities including a visit to a refugee camp and to a local factory.  The city of Hebron itself is friendly and bustling.  Most people speak at least a smattering of English so it's easy enough to navigate the shops, cafes and taxis, and to find help if you get lost.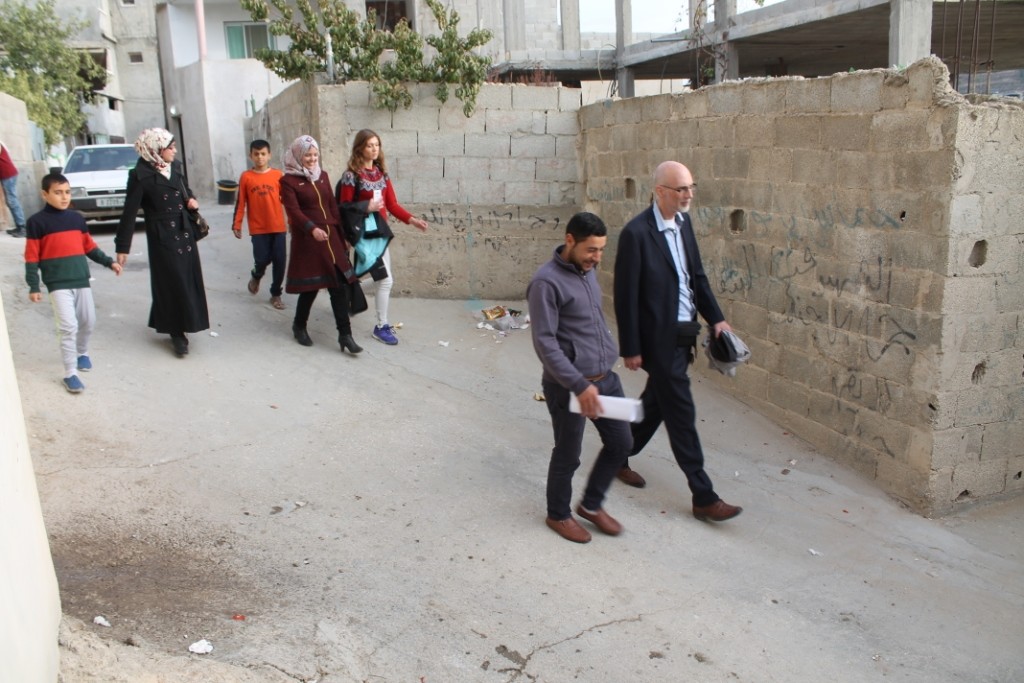 So after such a good visit the first time, I thought – why not come again?  I arranged another two week visit in June of 2015, this time taking leave from work.  This gave me the opportunity to catch up with old friends amongst my host family and at the Centre, as well as to meet some more fascinating volunteers.  I did similar work, Employability Skills courses and contributing to enjoyable English language classes with school-age children.
So now I am in Hebron for a third time to volunteer in Palestine, in November 2016, catching up and renewing friendships.  For me, the best thing about volunteering at the Excellence Center is the rewarding feeling of helping young people to improve their life chances through developing their English language and employability skills.  The best thing about Palestine is the warmth and positive spirit of the people, despite the fairly obvious disadvantages of their situation, in particular the emphasis on education and development".