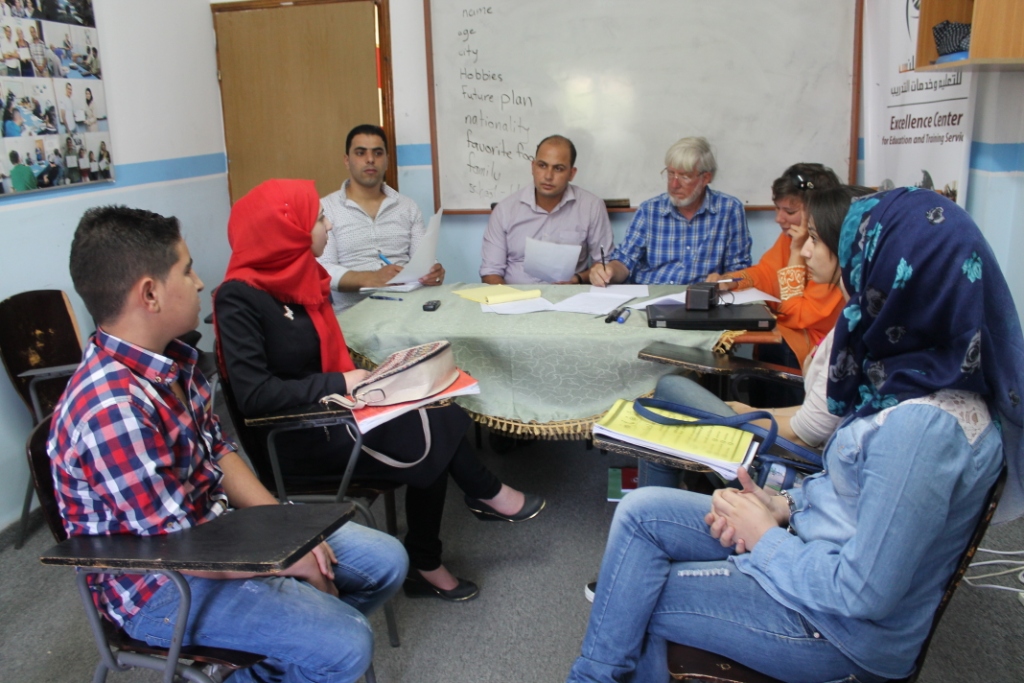 "I am Jim Chandler from America in the town of Bryant Pond, Maine.  Maine is in the Northeast corner of the United States with mountains, forests and lakes.  It is noted for its clean environment.
I have been connected online to friends from Palestine since 2007 when I met a teacher at the World Forest Institute.   However this is my first visit to Palestine.  I am a science teacher with a specialty in environmental education.  I have worked online with students and teachers from  Palestine to encourage their study of science and also to get involved in caring for the environment.   I also enjoy talking with my friend to improve their English and my learning of Arabic.  I feel it is important to be a bridge to promote inter-cultural understanding.
While I am in Palestine I want to connect in person with my friends, get a better understanding of the country and its culture.  In return I want to encourage the exploration and care of the world through Science and help the people better understand American language and culture and the common values we share.
I have found the people of Palestine very welcoming and friendly.  The people are hard working and proud of their country.  Palestine has a long. rich history and culture.  The students of Palestine are full of aspirations and dreams and work hard to reach their goals". Jim Chandler a participant from the USA in the volunteer in Palestine program