Interviews for the Newest Upcoming English Club
|
On Thursday March 10th, the Excellence Center held open interviews for the newest session of their upcoming English Club. About forty local Palestinian students attended, with twenty-five to be accepted. To help Excellence Center staff determine students' levels of speaking and comprehension, students were asked to introduce themselves, and then answer simple questions. Students shared about their hobbies and interests, families, and hopes for the future.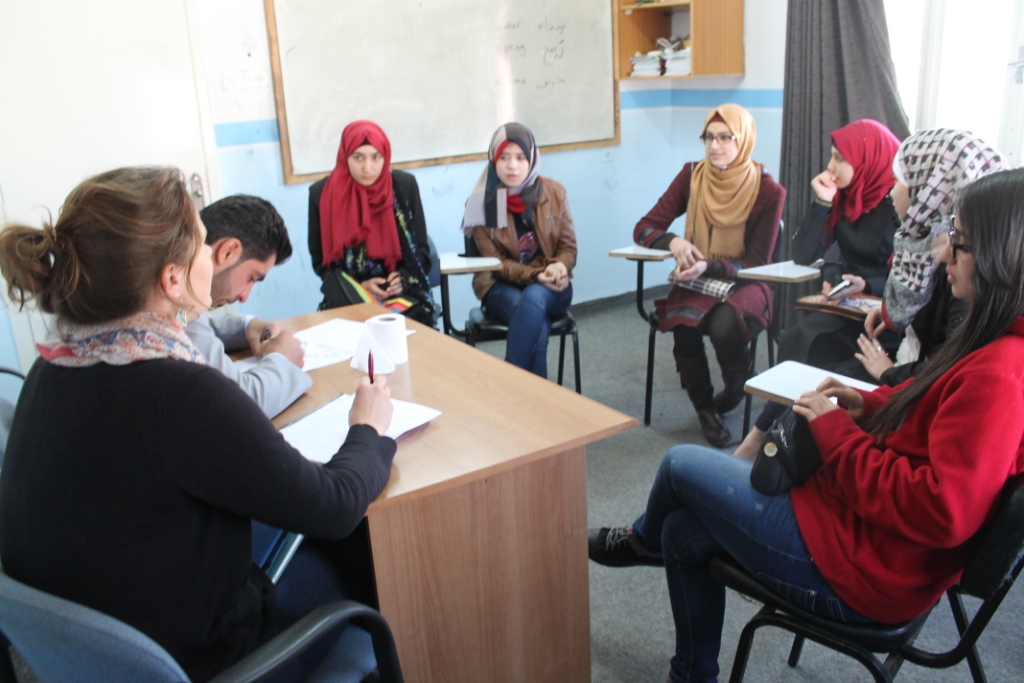 Local Excellence Center staff as well as native English speaking volunteers were present to evaluate the students' conversational skills. This upcoming English Club will meet weekly, and will be organized by local and foreign Excellence Center personnel. The club's topics of focus will vary weekly, encouraging students to speak on different subjects such as hobbies, goals, travel experiences, and food.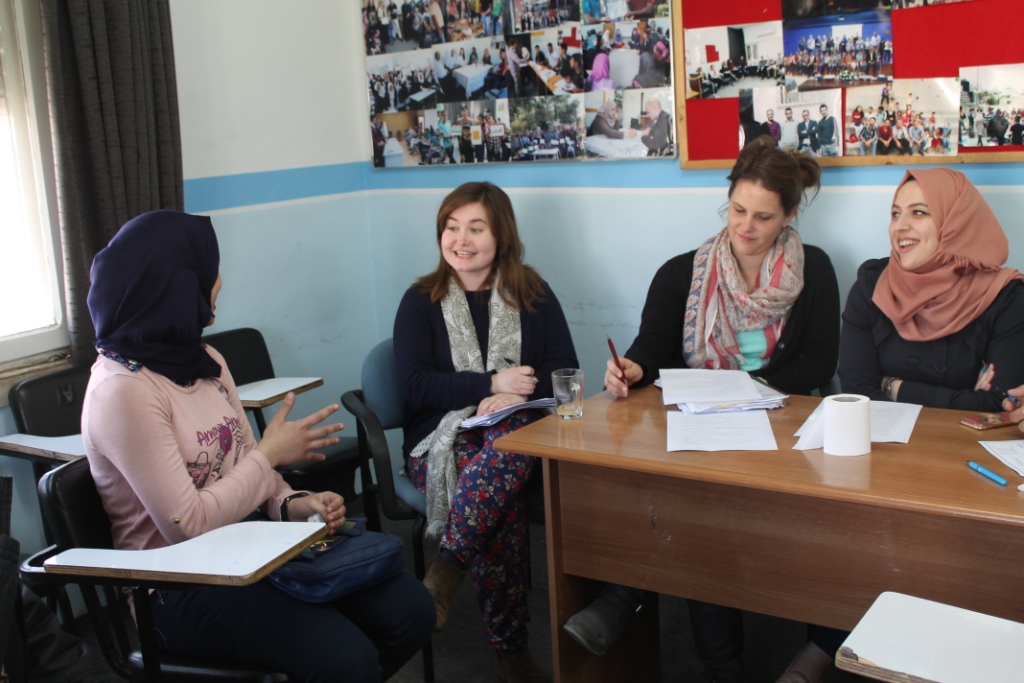 Upcoming club meetings will be the newest version of an English Club hosted by the Excellence Center numerous times in the past. These clubs are open to interviews from students ages 14-17, and are offered free of charge by the Excellence Center. The Center offers these free opportunities to enrich English skills within the community of Hebron, fostering individual and professional growth, and ultimately community development.