Interning in Palestine to Teach English
|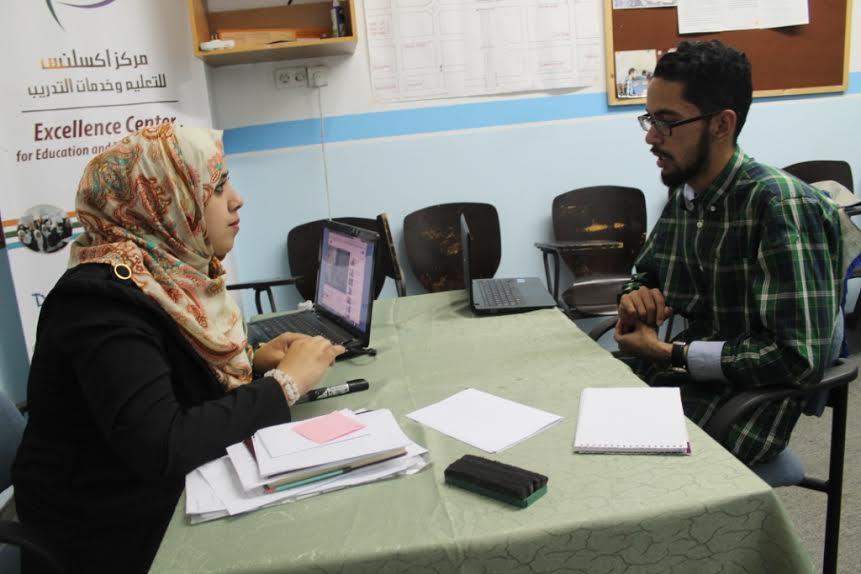 "Greetings! My name is Asad and I was born and raised in New York City, in the United States of America, and I am a student studying social work at New York University. Social work is a broad field which focuses on helping to improve the living conditions of different populations as a profession. One of the leading ways to help improve the living conditions of a population is by providing that population with the tools for an education. My passion for education is one of the primary motivations I have for working in this field. I enjoy both learning and teaching, and I believe that education is an integral means to help contribute to the progress of a society. There is an expression that goes, "Give a man a fish and you can feed him for a day. Teach him how to fish and you can feed him for a lifetime."
It is for this reason that I applied to the Excellence Center in Hebron as an intern and international volunteer, with the intention of contributing towards the education of young Palestinian students. The Palestinian people face a number of life obstacles, among them being the lack of opportunities to receive an adequate education. The Excellence Center seeks to address this challenge by providing language and communication courses at all levels by inviting internationals to take part in its programs.
I will be working with the Excellence Center for two months in the summer of 2015, from June until August. In my work with the center, I will be aiding teachers in designing the curriculum of English language seminars as well as assisting them in the process of integrating conversation-based teaching into their lessons. In addition, I will be studying Arabic intensively to improve my integration into society and to improve my own conversational skills.
My first impression of Palestine was that it was an incredibly beautiful country. Immediately upon arrival I was overwhelmed by the beauty of the region and of the people. They were very welcoming, and as a foreigner I felt very much at home. Up until now, complete strangers have come to me offering me anything I may need, a place to stay, opportunities to tour, and a warm meal to share with them. I am grateful to be in Palestine to work with the people here.
Education is among the most important contributions one can make to a society, and from what I can offer from my skills, I hope my presence can be part of this contribution for the students of Hebron. By working with the Excellence Center, I hope that my presence will add more to the diversity of international exchange and cultural dialogue that takes place here. Hebron is home to a vibrant community, and I anticipate that this journey will be one of growth, discovery, and enlightenment. Though I will be the one teaching English to Palestinians, I know ultimately, that I will learn much more from them than they will from me".