Intern and volunteer in Palestine
|
Excellence Center's Community Activity Coordinator, Osama Abu Hussian, presented certificates to our endowed American intern Nicole Abernathy and also to the Canadian volunteer, Jose Cortez, to honor and recognise them for their wonderful work at the Excellence Center in Hebron.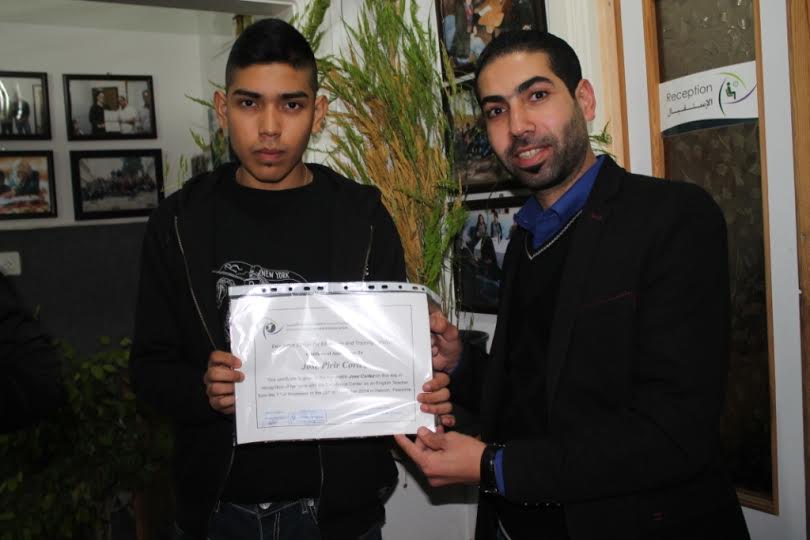 Ms. Abernathy participated in the Teach English and Speak Arabic Program in Palestine for three months. During her time in Palestine, she taught a lot of diffrent English classes for Palestinian community members.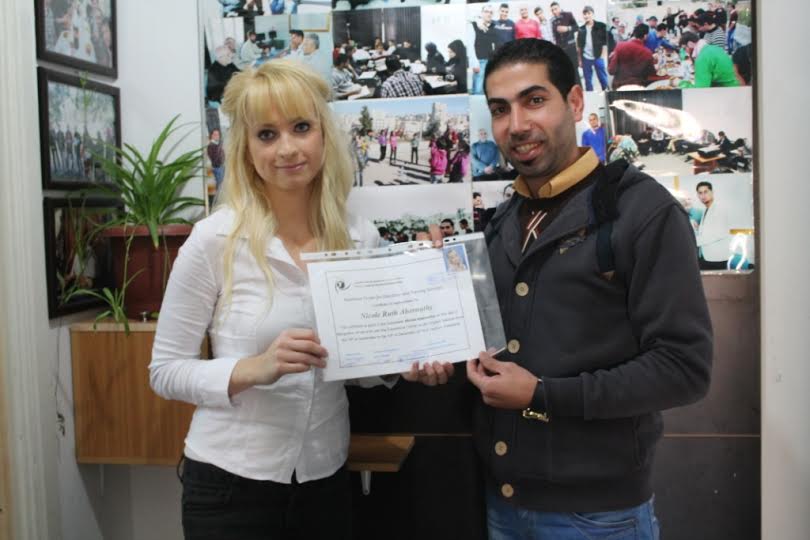 Mr. Cortez worked with the Excellence Center for a month as a volunteer in the volunteer in Palestine program. During his time in Palestine, he Participated in a lot of different Educational and community activities.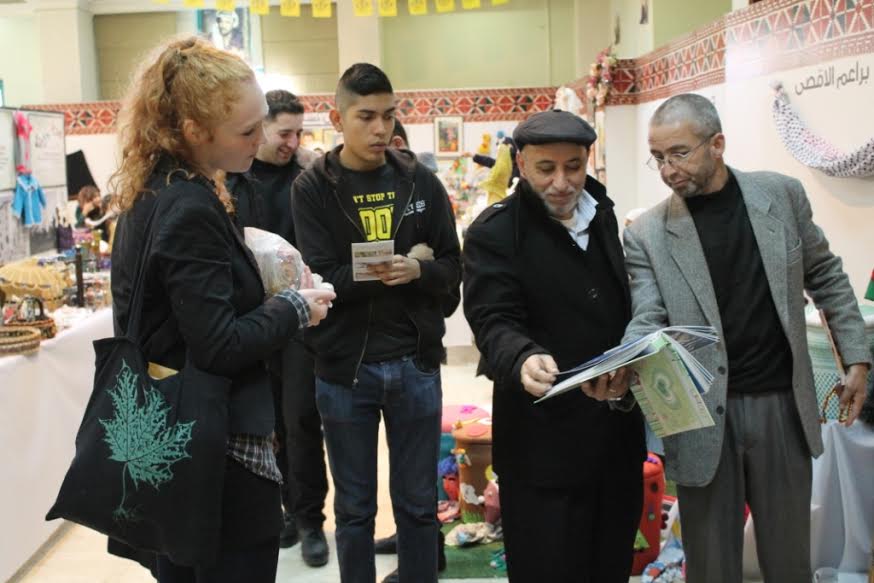 "Thank you for engaging the students and motivating them in their studying the English language." This what Osama Abu Hussian said to both of them.