Runa from Germany and Nicole from the USA, two participants of the Teach English and Speak Arabic program in Palestine, Jose from Canada, a participant of the Volunteer in Palestine program, Kim from the Netherlands and Renee from Australia, two students of the Study Arabic in Palestine program visited and spent the evening with a Palestinian family in the city of Hebron. The Excellence Center's team was happy to accompany them.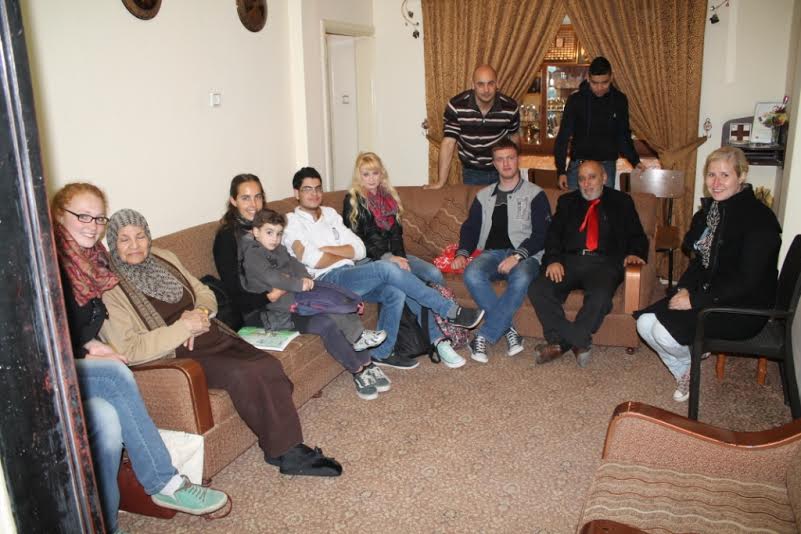 It is well-known that Palestinian people are very hospitable. They enjoy meeting and spending time with internationals from all over the world. Palestinian people easily integrate others into their culture. They are keen to show internationals the Palestinian culture and engage them in many different family and cultural activities.
Excellence Center general manager, Mr, Mohammed Saleh Tamimim thanked very much the Palestinian family for welcoming and having them.