Improving the Spoken English of the Palestinian Students
|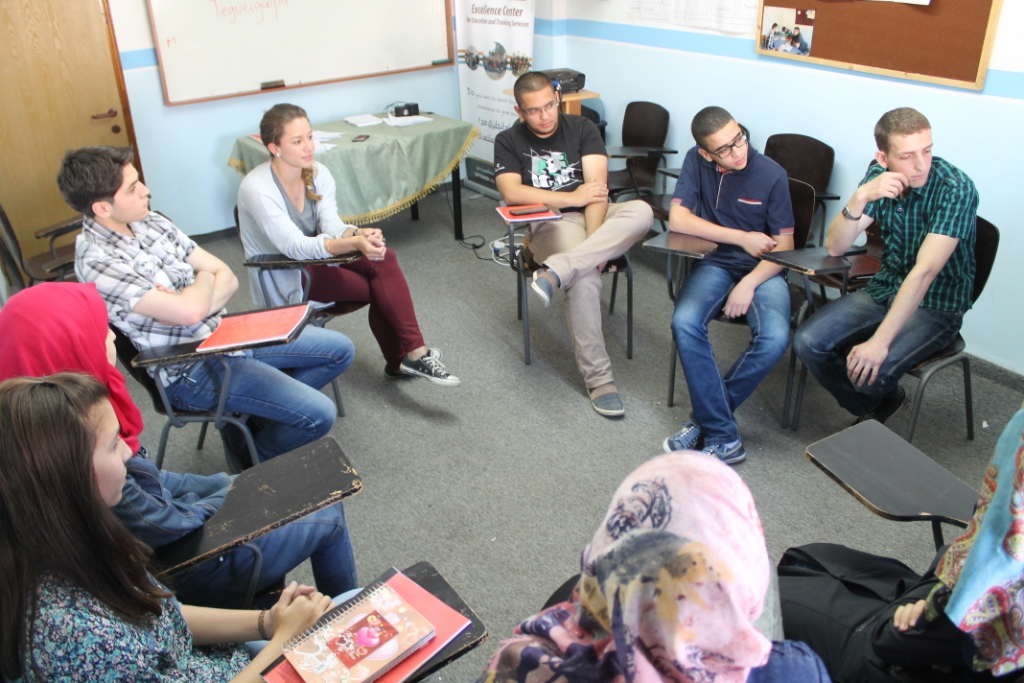 On Wednesday the students of the Intermediate 2 class received their certificates of completion to mark the end of their 15 session course. The course was aimed at improving the spoken English of the Palestinian students who took part in discussions about their daily lives and produced presentations which they delivered in front of the class.
One of the Palestinian students, Mohammad, 22, said the best part of the course was being able to practice his English in a comfortable environment, which was very good in helping his confidence. Ahmed Hijjeh, 15, garnered, adding that the course at the Excellence Centre was fun and did not feel like being at school. Some of the student's favorite activities included English word games, which made the learning experience more interactive for the whole class.
Ahmed and Karmel, 14, suggested that the English course at the Excellence Centre will help them in their studies, in engineering and the blaw. Kramer spoke of her ambition to leave Palestine to study and to be able to return in the future to work and live in Hebron again.
The Palestinian students all spoke of the benefits gained as a result of being taught by international teachers. This is in part because English must be spoken at all times in the classroom and also as a way of facilitating cultural exchange between the students and their teachers.
Patrick Magee, one of the international volunteers who is participating in the Volunteer in Palestine program, agreed with this, adding that the students had taught him so much about Palestine; through their stories of their daily lives, plans for Eid and opinions on social issues, such as opportunities for women in Palestine. Patrick added that it is great practice for the students conversation skills, as they always wanted to tell him about their daily lives and future ambitions.
Three Americans volunteers; Amos Libby , Conor Just, Myriam Kelly and Patrick Magee who is from Ireland, were involved in leading and assisting the Intermediate 2 classes.