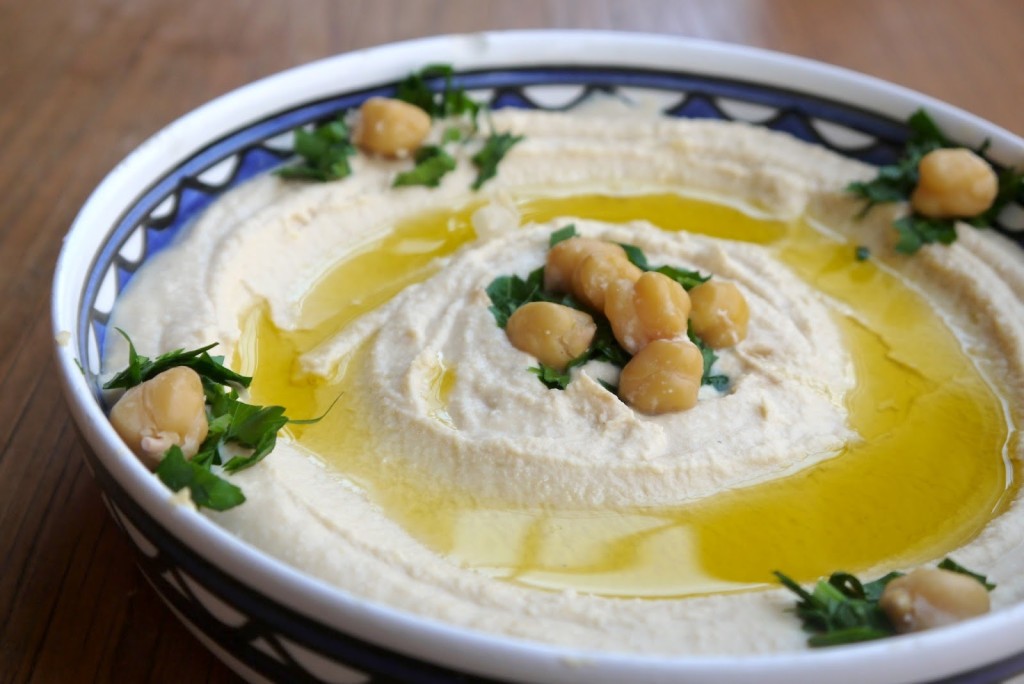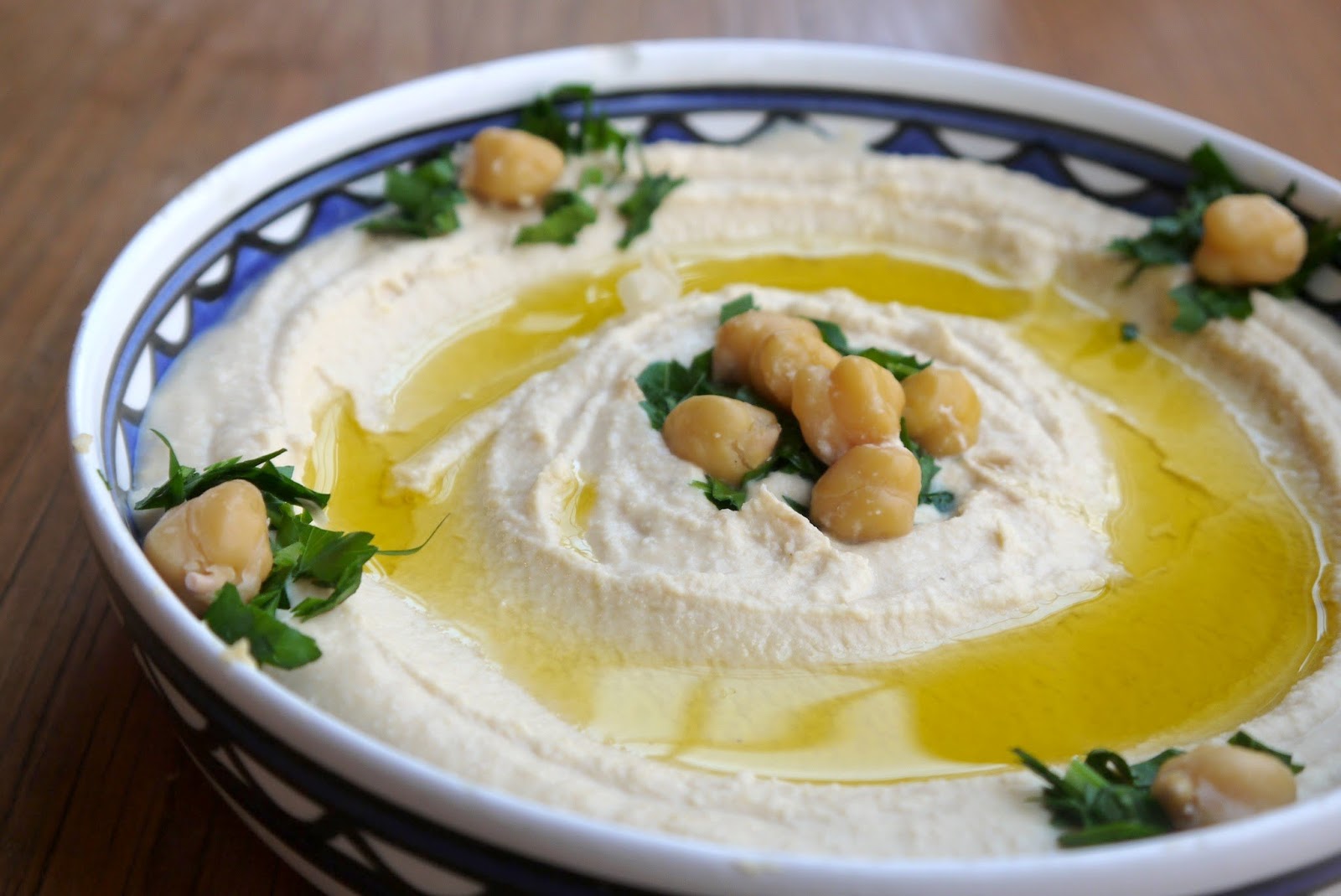 How to Make Palestinian Hummus: Food is very central to Palestinian culture and society. Meals are large and sociable events, with women working together in the kitchen to prepare the food. While food is central to Palestinian culture, hummus is arguably the life blood of Palestinian cuisine, a regular dish for breakfast, lunch and dinner. While hummus is now readily available in the West, often Palestinian emigrants say what they miss the most is good, freshly made Palestinian hummus.
While at first glance, hummus may seem very easy to make, as there are few ingredients, but to get the right consistency requires practice and careful proportions. Indeed, the word hummus is the Arabic word for chickpea, which is the main ingredient of the dish. While flavoured hummus is available in the West, for Palestinians authentic hummus cannot have flavours such as 'red pepper hummus'. The recipe below is from Bint Rhoda's Kitchen, which can be found at www.bintrhodaskitchen.blogspot.com 
Hummus recipe
Ingredients
2 cups dried chickpeas
¼ cup tahini
2 ½ fresh lemons
1-2 cloves of garlic (crushed)
1 tsp salt
2 tbsp yoghurt (optional)
Water to thin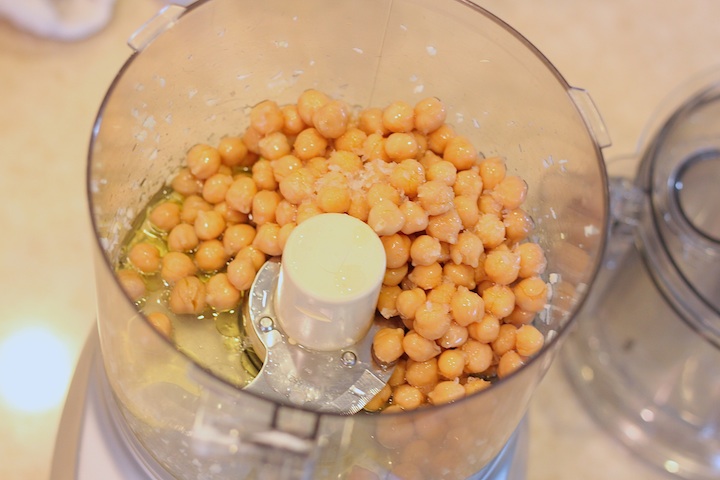 Step 1
Soak your chickpeas in hot water for 8 hours or overnight. Soaking your chickpeas gives hummus a fresher flavour and smoother texture, but also increases its nutritional value, as it makes the nutrients more easily digestible.

Rinse the chickpeas and then boil them for one hour, or until tender.
Step 2
Pour tahini and lemon juice into a food processor and pulse until creamy and pale. Add the salt and crushed garlic.

Pour chickpeas into the food processer and blend until well incorporated. Add the yoghurt and process as well. At this stage, you can also add water to make the hummus as thin as you like. Traditional Palestinian hummus is usually smooth, silky and thin. You can now taste and adjust seasonings.

Refrigerate before serving. Palestinians serve their hummus spread onto a shallow bowl and drizzled with olive oil. You could also sprinkle paprika, cumin or olives on top.
And that's it! You can now enjoy authentic Palestinian hummus wherever you are.  Hummus is best served the day you make it, eaten with warm pita bread, although it can be kept for up to three days in the fridge. A final tip is that Palestinians don't dip their bread into hummus, but instead pinch up the hummus using folded bread.