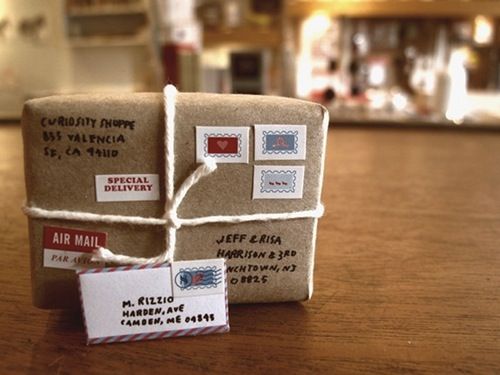 How Do I Receive or Send Mail or Packages from Palestine ? Many of those who visit and stay in Palestine want to either to receive or send letters or gifts through the mail to their friends and families, but they are unsure of how to do so?
Palestinian Post
Palestine Post began to work in Palestine in the era of Ottoman rule in 1840. In 1849 Palestine witnessed the opening of seven post offices in Jerusalem, Nablus, Gaza, Jaffa, Bethlehem, Tiberius, and Hebron.  
In 1995, the Palestinian Authority took over the postal sector in Palestine from the Israelis. In 2008, at the Geneva Conference, Palestine and Israel signed an agreement on direct postal exchanges for Palestine through Jordan under the sponsorship of the International Union. In 2009, Palestine was assigned international zip codes.
How Can I Send Mail or Packages from Palestine?
You have two options. The first is to send your mail through the Palestinian post office which might take 20-30 days depending on the international destination. The second option is to send it through an international company such as DHL, Aramex, or FedEx which might cost more but it should arrive within 3-4 work days.  
How Can I Receive Mail or Packages to Palestine?
The issue here is that incoming mail destined for Palestine must go through Israel since Palestine not a state yet. After the mail or packages go through Israel they will be sent to Palestine which might take longer than you expect but usually arrives eventually.
If you are expecting a letter or package to arrive in a Palestinian city, it is recommended to include a telephone number as part of the address, so the post office can contact you to pick up the package if they can't deliver it. In Palestine, there is no numbering for houses and buildings as in other countries which means that your mail might not be delivered to your address but rather to the post office where you will have to pick it up yourself.   
Does Israel Collect Taxes on Products Delivered to Palestine ?
Yes, depending on the item you are expecting to receive. Taxes and customs for international packages are as follows:
Under 75$ – no customs, no taxes (the post office charges a 35 NIS commission for handling)

75$ – 500$ – no customs, VAT tax only (17%) (the post office charges a commission for handling)

500$+ – customs and taxes apply (and the post office commission).
There are some products that are always charged with taxes and such, such as tobacco and alcohol. Electronics might be exempted from custom but will be taxed for 17% (VAT).
Can I use the Israeli Post Office ?
Yes, you sure can. In Jerusalem for example there is a post office where you can send whatever you want. In addition, at the Israeli settlements in the West Bank there are post offices where you can go and send mail or packages to your desired destination.
Does Amazon or Ebay Ship Products to Palestine ?
You need to check with individual companies to find out where they deliver. Palestine might not be listed among countries that they ship to. Some people get around this by using the Palestinian address but adding Israel to it so that the Israeli post transfers the delivery to the Palestinian post office where you can pick it up.