Harry from the United Kingdom came as a Volunteer to the Excellence Center for two weeks.  As part of his experience, and every Volunteer's experience, the Center organised a tour for Harry so that he could get a feel of real, working life in Palestine.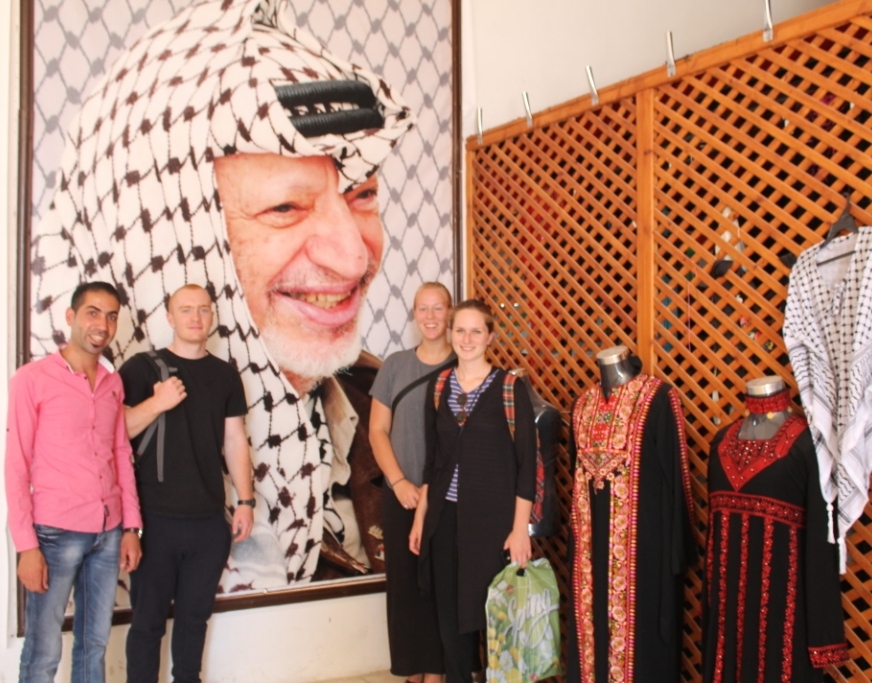 The Excellence Center took Harry and two other internationals, Therese from Germany and Ellen from Denmark to two factories: a glass/ceramics factory, and Hirbawi, the last Kufiya Factory in Palestine. Harry says that:
"The trip was both educational and exciting. As soon as I walked into the glass and ceramics factory, the intense heat of the furnaces stopped me in my tracks, and made the outside temperature (33°C) feel very cool. Throughout the factory, I observed the many skilled Craftsmen as they concentrated on their work. Some moulded molten blobs of glass into elegant vases, whilst others effortlessly flicked intricate designs onto pale bowls and cups. The shop inside the factory displayed the fine glass and ceramic works, which made the items and the trade, feel very authentic".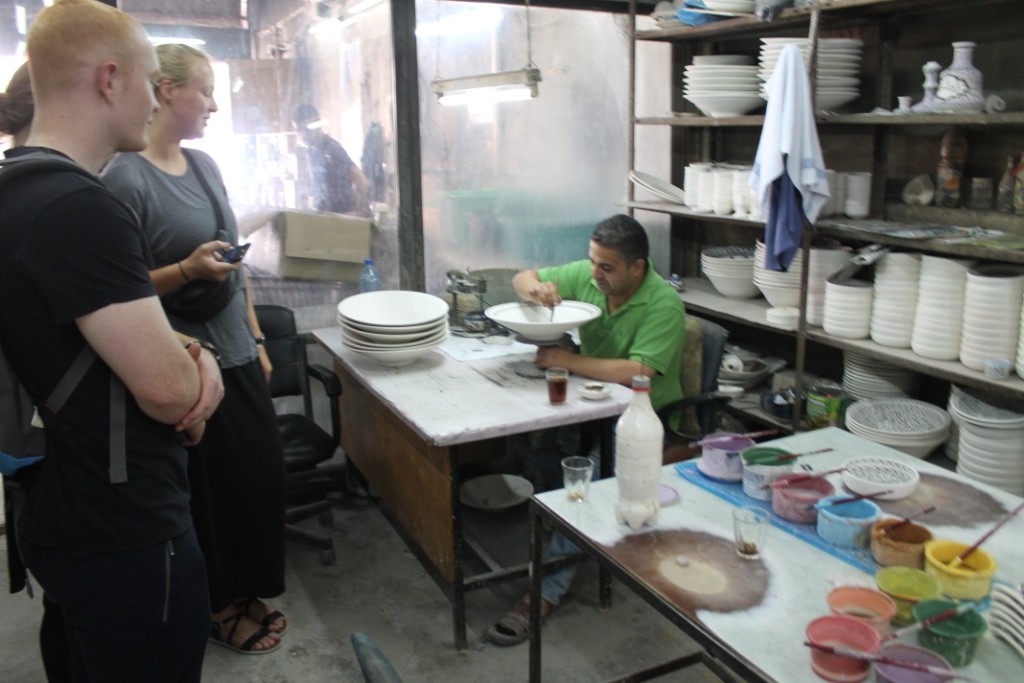 The second factory Harry visited was the Hirbawi Kufiya Factory, another unique experience but one that showed him real life Palestinian conditions.
"The building felt and smelled very industrial, as the old Suzuki sewing machines loudly spun and jolted, joining the multi-coloured threads together, forming a patterned material. Even though there were only around eight machines in the factory, it makes one imagine how these factories would have looked like in the past. For instance, I could imagine large buildings with machines as far as the eye can see, producing rivers of textiles. Overall, I enjoyed the trip very much and would recommend it to other internationals in Palestine".