Great Interest In The Culture, History and Current Political Situation In Palestine
|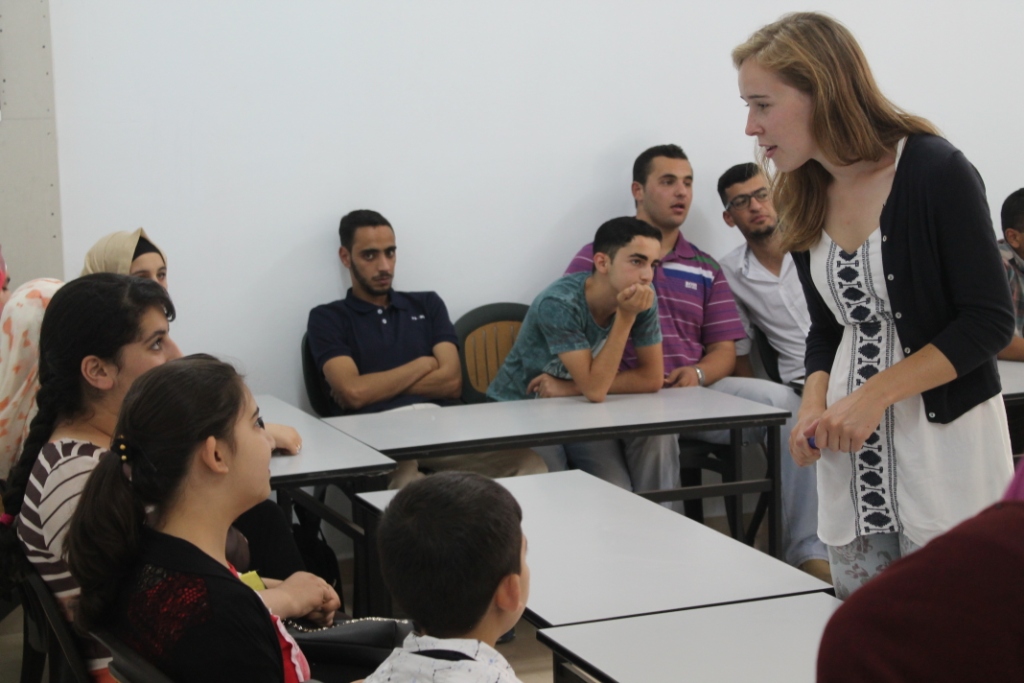 "As a student of International Relations at Kings College London, I have read, heard and researched about the Middle East for a number of years; this has developed into a great interest in the culture, history and current political situation in Palestine and the wider Middle East.
This brings me onto what has motivated me to come to Palestine and to assist in teaching English with the Excellence Centre. I believe that to understand a country, its people, culture, politics and religion one must experience it for themselves to prevent making superficial judgments or assumptions. I have spent two years teaching English to Refugees in England and enjoyed every bit of it, I believe it is a really important way to improve peoples' aspirations, confidence and chances in life.
My initial experience of Palestine has been fantastic. Despite being held up at the airport for anumber of hours, I was helped by the local people in Jerusalem across the check-point and onto the correct bus to Hebron. As the sun set the mini-bus came alive as its passengers unwrapped plates of delicious sweet cakes and flatbreads. Buttermilk was handed out throughout the bus. The people were so warm and generous and did not hesitate to include me in this important tradition.
I am incredibly excited to explore Hebron and Palestine and to get to know the students and locals and to experience their culture". Alice Budge who is from the UK and participating in the Teach English, Speak Arabic program this summer 2015