Graduation Ceremony for Palestinian Students
|
Last week, teachers and students of the Excellence Center's Starter and Beginner I courses and English Club held a long-anticipated graduation ceremony.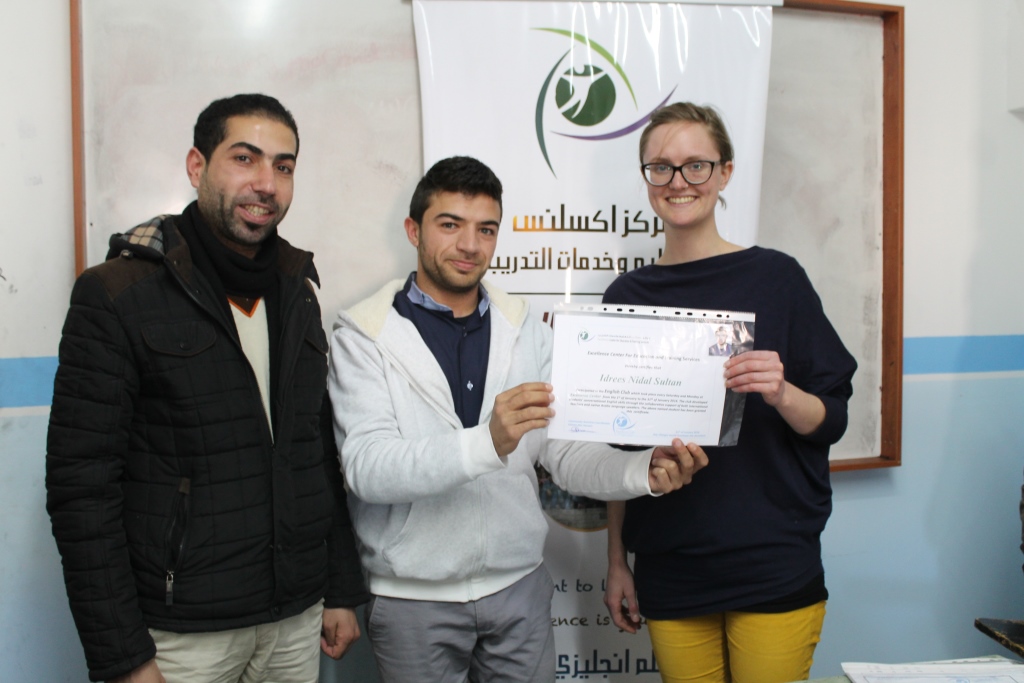 Excellence Center coordinator Marwa Shantir began the ceremony with a heartfelt speech on the progress the students had made individually, and as a group, followed by a brief introduction of a newly-arrived American intern, Lauren.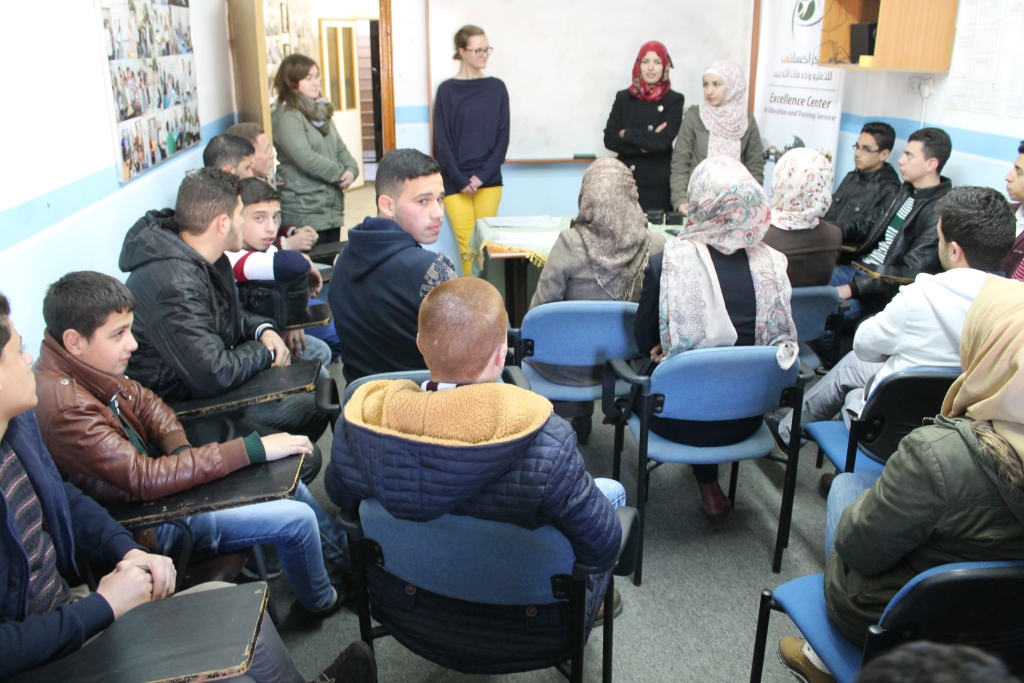 Each of the thirty-five students then received an award certificate signifying their terrific accomplishments. Just before the awards were handed out, Melanie, leader of the English Club, discussed her experiences, highlighting positive challenges faced by both herself and her students. Each student was then called up to receive their award certificate, along with a smile and a final goodbye.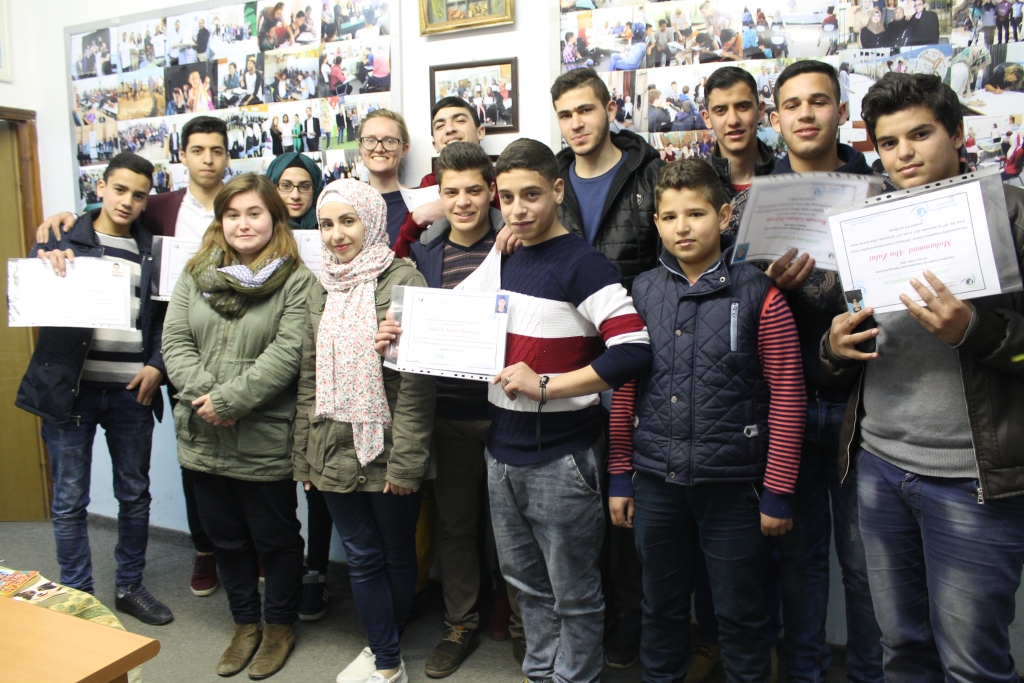 The proud students of Starter teacher Alaa were next, vibrating with excitement. Finally, Ibrahim's Beginner I students, who had waited patiently, went up to accept their awards. The ceremony was followed by a group photo on the Excellence Center's scenic rooftop. It is always sad to say goodbye, but the students and teachers were thrilled by their achievement and the impact it would have on their futures.