Graduation Ceremony for Palestinian English Club Students
|
Today, 9 December, Excellence Center held a graduation ceremony for English Club students at Al Shariya school, atteneded by volunteer teachers Monica from America, Melanie from Canada,  and Iram and her husband from Australia.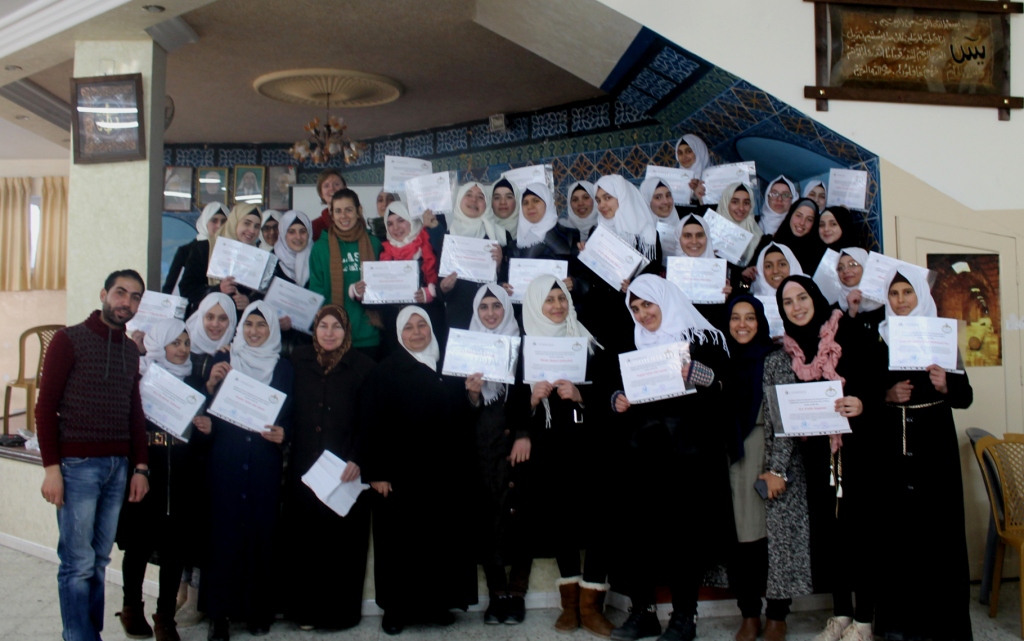 For the last three months international volunteers have taught an English class at the girls school once a week. The class supplemented students English learning in the school by providing conversation on a variety of subjects such as health, science and technology, social media, the future, wishes and dreams, and travel among others.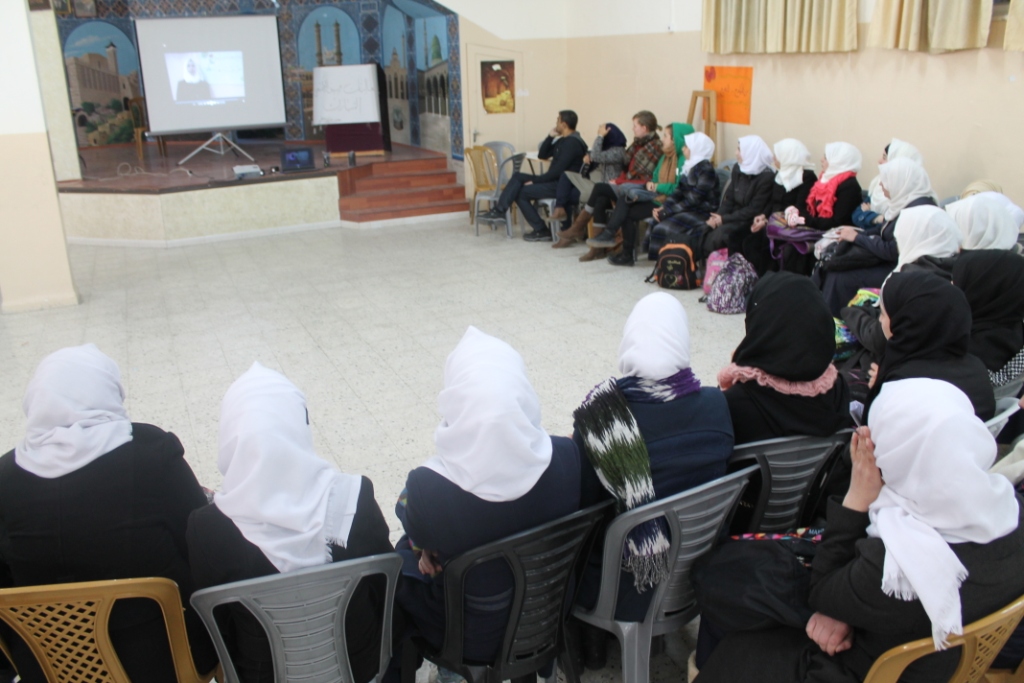 Many students expressed their joy at having been able to participate with answers such as "I love everything, I like the teachers and the subjects." More imortantly some students reported , "It helped to overcome the fear of speaking English." In addition, the teachers of Al Shariya school expressed their gratitude for providing an international presence and allowing the students to interact with foreginers and native speakers as it is enriching their education and increasing their confidence.