On Thursday January 29th the Excellence Center hosted a huge graduation ceremony to celebrate its beginner and intermediate level students and their successful completion of the previous semester's curriculum.  All of the Excellence Center family turned out for the occasion, including special guest speakers, past students, and friends who wished to share their positive experiences with the Center.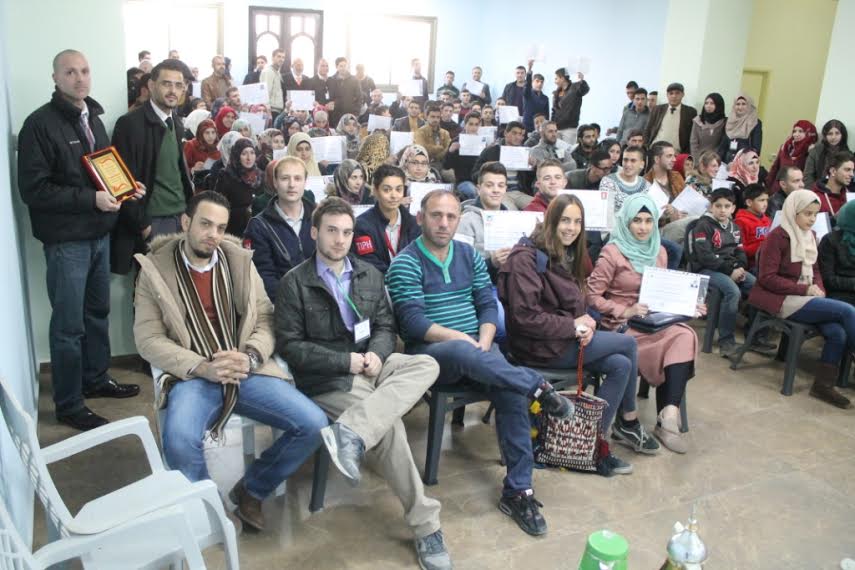 One such speaker was Hassam Karabliah, a representative from the Education Ministry, who praised the students while speaking about the importance of the English language in modern science, trade, and politics.  Other guest speakers included engineer Najeeb Sharif, student Sara Al Mohtaseb, and Muhammad Davies, a Center instructor from Canada who was honored for his outstanding work in teaching.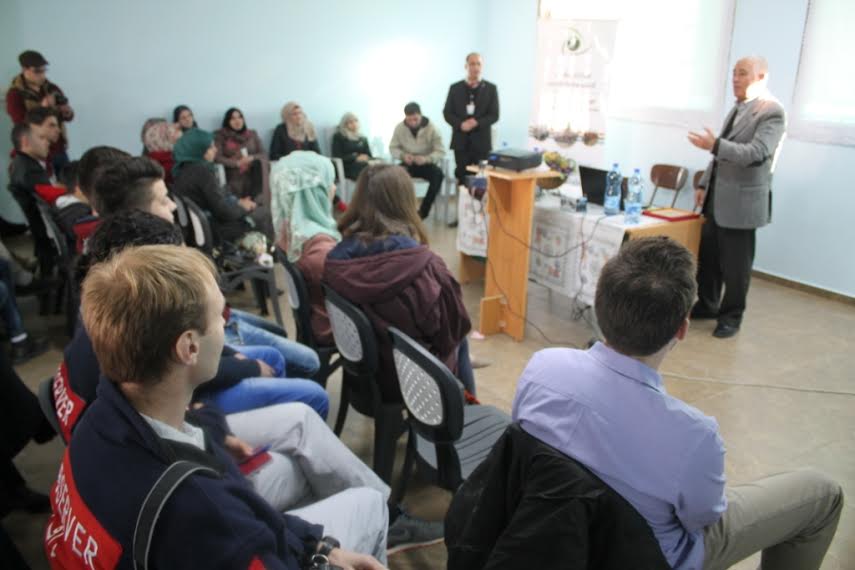 Muhammad gave a particularly eloquent speech in which he thanked the Center for their support and the Palestinian people for their unprecedented hospitality, which he claimed was the finest he had experienced in all his years of teaching.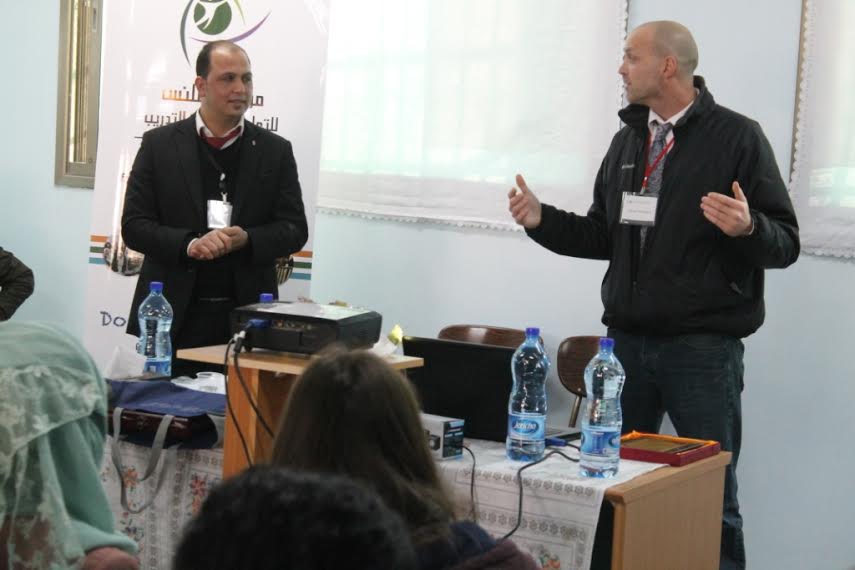 Rafat Shantir, the Center's manager, also gave a speech exulting the Center's many accomplishments over the years, while the Center's Head of Public Relations, Osama Abu Hussain gave a short video presentation which highlighted the Center's main teaching goals, activities, and available programs. 
After the speakers had concluded the awards ceremony began.  Students received their diplomas to applause as they shook hands and took photos with the various instructors and dignitaries.  The enthusiasm was palpable.  Following the ceremony the attendees gathered to socialize and enjoy a large assortment of refreshments.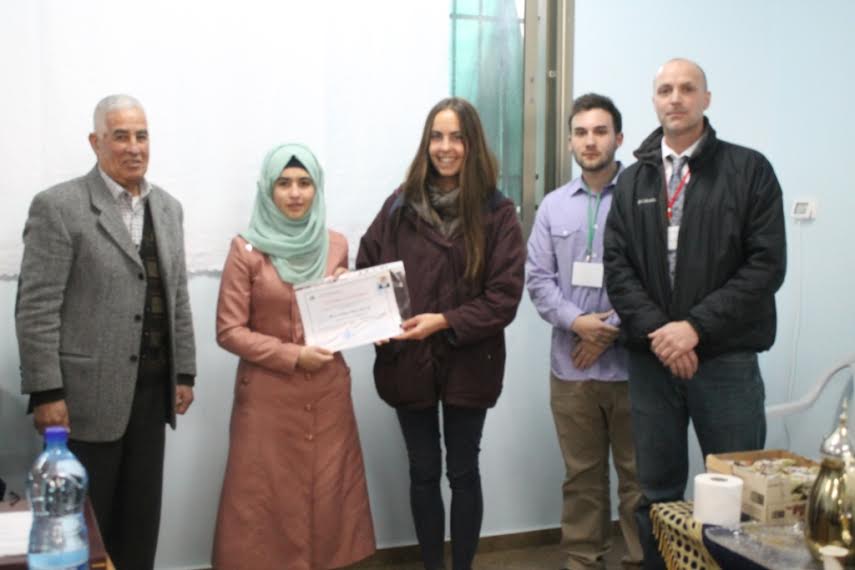 Many more photos were taken and students showed off their certificates while chatting with instructors about their future plans.  The Center would like to congratulate all of the students on their success and wish them the best of luck in their future endeavors!  We hope that many of them will return to the Center to continue their English language education!