Getting into the West Bank form Tel Aviv airport: Despite what many may think, getting into Hebron and the West Bank is not as daunting a task for internationals as it may appear. In fact, most are generally left to travel around Israel and the West Bank as they please. Therefore, getting to Hebron, West Bank, Palestine from Tel Aviv is not the overbearing mission one may have thought it is. Below, we are going to outline some of the steps, and tips, in making this journey.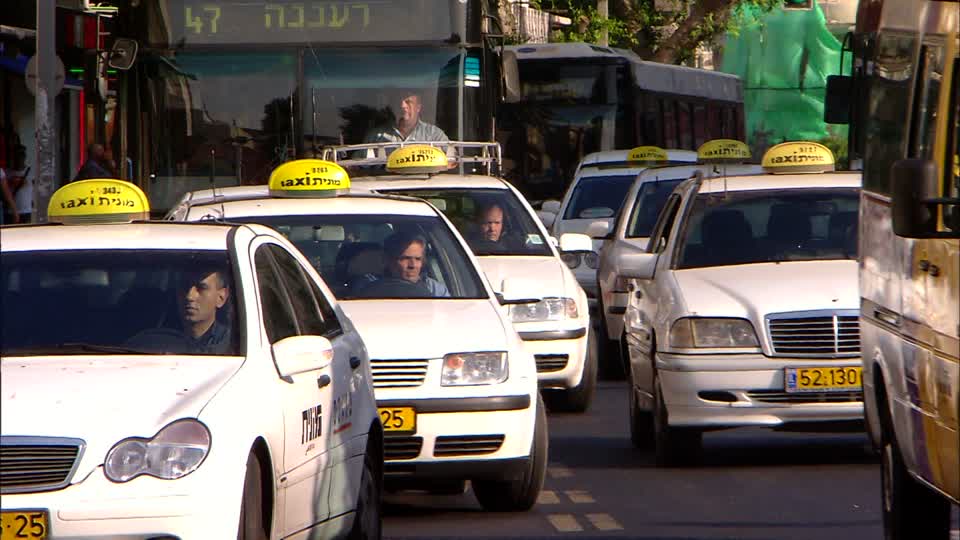 Step 1;
The first step in getting to Hebron when one lands in Tel Aviv is to get to Jerusalem, specifically, the Damascus Gate. After you have landed and gone through the process at the airport and received your luggage, look for a minivan going to Jerusalem. They are not hard to find – once you pick up your luggage and make your way outside they should be there. Being a sharut service, they will not leave to Jerusalem until they are fill. All one has to do is inform the driver you want to be dropped of at the Damascus Gate in Jerusalem. If, for some reason the driver does not, or cannot, tell the driver to get you to the Old City in Jerusalem (or the Jaffa Gate). From here, finding the Damascus Gate is easy – while it may be a little more difficult walking through the crowds with your luggage, it is not far. The Old City has many signs directing tourists, and if you can't see them for some reason, simply ask the stall holders.
If you have landed late it may be advisable to get a taxi to a hotel in Tel Aviv, make sure you agree to a price or have the taxi driver put the meter on, this journey though can be a little pricey (up to around $50USD). If you take this option though do not fear, after your sleep in Tel Aviv ask the hotel staff for whichever bus is going to the bus terminal in Tel Aviv (route 10 is one such route) – note, there are two terminals, the one with the buses to Jerusalem is also the one with the train station and is called the Arlozorov terminal (this is an open air terminal and is not to be confused with the main terminal in Tel Aviv). When you get to this terminal, find the bus that goes to Jerusalem, pay the driver (very cheap, only around 15 shekels) and enjoy the scenic ride.
Step 2;
After you have made it to Jerusalem, your next step, at the Damascus Gate, is to either find the bus to Bethlehem, or, if you are feeling lucky, look for a serveese going to Hebron – a serveese is similar to a sherut, either a van or a car, that will take a few people when it is fill.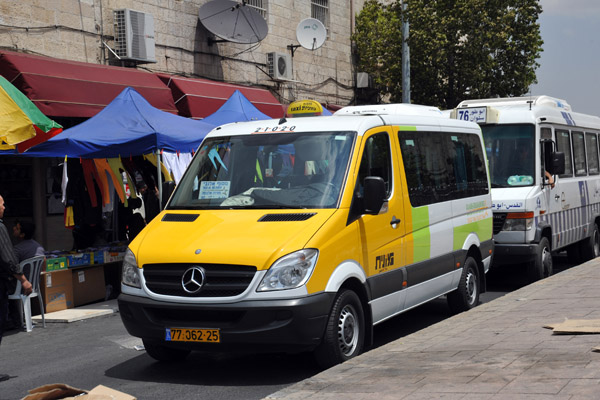 Sometimes, though not all the time, it is possible to get a serveese all the way to Hebron – just tell the driver you want to go to Ein Sarah Street in Hebron opposite the Al Hussein School. The price should be no more than 20-25 shekels. The Al Hussein School is next to the football stadium – you cannot miss it – when you are dropped off, all you have to do is look for the Excellence Center sign above and then head down the small laneway and up the stairs to the Center. It is not hard – the laneway is literally directly opposite the Al Hussein School (the building left of the football stadium as you are looking at it). A one way trip to Hebron from here should take about an hour so.
If you have not ended up at Damascus Gate and have instead caught the bus to Jerusalem via the bus from the Arlozorov station in Tel Aviv, there is another step. That bus will drop you of at the central bus terminal in Jerusalem. When you got off, take your belongings and head downstairs and outside of the terminal, heading towards the light rail service. Cross the track, purchase a ticket at the stand (you can select English on the monitor and all you need is a one way trip – about 6 shekels) and then hop on the service, getting off at Damascus Gate (the sixth stop).
When you reach Damascus Gate, head towards the strip of shops – walking down towards the old city. There will be a car park divided into two – one with buses and the other with cars. From here, either try your luck and find a one way trip to Hebron, or find the bus that goes to Bethlehem – if you are having trouble, just ask – everyone knows where the bus is and will always point you in the right direction.
It is important to remember to get to the Damascus Gate – there are direct bus routes to Hebron however many of these take you to the occupied side (Israeli side of Hebron).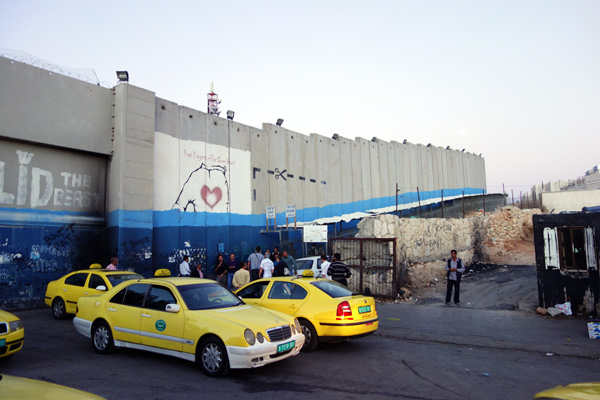 Step 3;
If you have ended up on the bus to Bethlehem, you will either be dropped off at a bus station or on the side of the road in Bethlehem. Both are fine. If you go to the bus stop, head down, and look for a serveese going to Hebron. It is not hard – Hebron is only about 20-30 minutes away so there are plenty of options. Likewise, if you have stopped on the side of the road, simply get off, and walk left a little bit, again looking for a serveese going to Hebron. The price to get to Hebron is around 10 shekels.
In Bethlehem, it is important to remember to NOT pay a taxi driver what they will initially offer – there prices are well over priced (from 90 shekels to 120 shekels). They will tell you that Hebron is far, it is not – just find a serveese, and take the small trip to Hebron for about 10 shekels – telling the driver to head to Ein Sarah Street, Al Hussein School, next to the big football stadium.
In terms of security, for internationals, this is not a problem – at worst, a soldier will ask for your passport. If you get the direct serveese from Damascus Gate it is possible to simply drive through the checkpoints. While English is obviously not the first language in the West Bank, most Palestinians have a grasp of basic English – if you mention Hebron or Bethlehem they will generally always understand.
Of course, this is a tense part of the world, and the above information may not be applicable should the situation change – further, while Israeli authorities tend to leave international travellers alone, this may not always be the case – while it is extremely rare, they can refuse entry to anyone.
Overall though, getting to Hebron from Tel Aviv is not difficult. If at all you ever feel lost, ask – Palestinians are only always too happy to point you in the right direction. Further, finding the Excellence Center in Hebron is not hard – Ein Sarah Street is the main street in Hebron, and you cannot miss the football stadium. The center is opposite the stadium – if you are looking at the stadium, go left. If you do get lost – again, just ask – most times a Palestinian will point you in the right direction, or they will ask around until you are good to go.
In short, getting to Hebron, West bank from Tel Aviv is three easy steps. 1) get yourself to the Damascus Gate in Jerusalem via an Israeli sharut or the bus, 2) if you're lucky, find a serveese to Hebron, or, as is most common, get yourself to Bethlehem, and finally, 3) take another serveese to Hebron.