Excellence Center Coordinator, Ms. Marwa Shantir organised an awareness campaign at Tayseet Maswada Girls High School in the city of Hebron yesterday.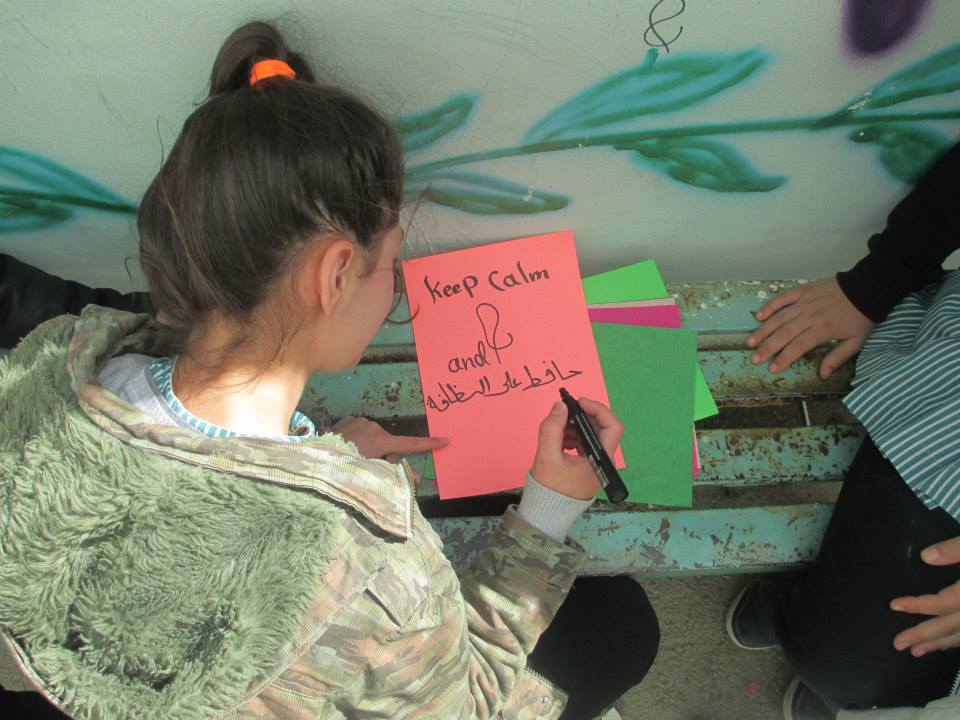 The campaign aims to keep school's environment clean. Students actively engaged in it and produced some posters for other students informing them to keep school clean.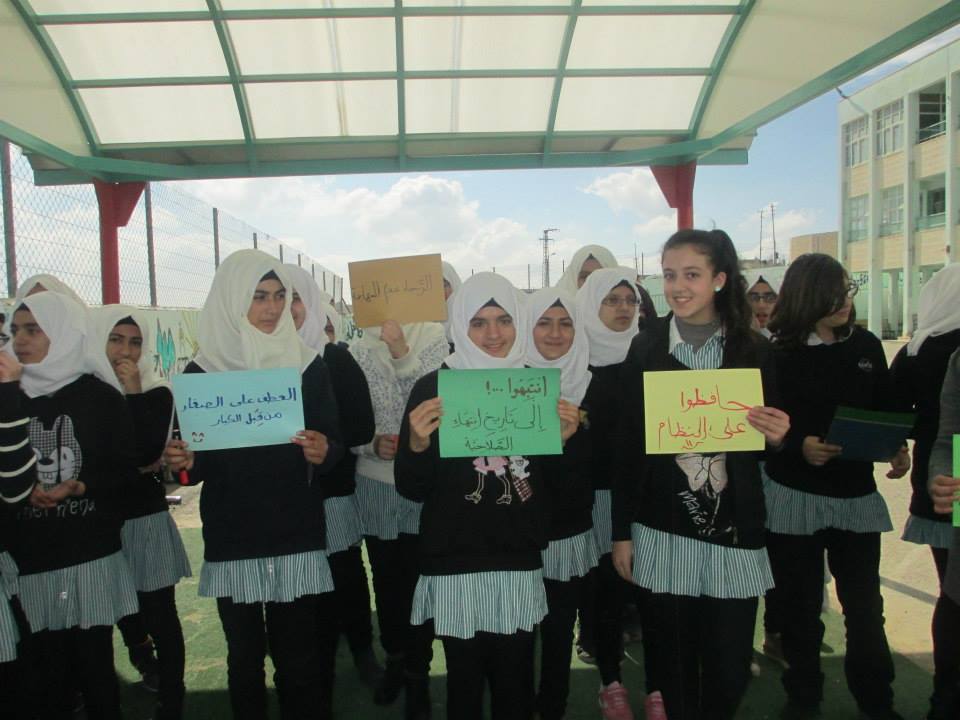 Ms. Shantir trains school students once a week to enhance their leadership skills and provide them with some life skills to participate in building the Palestinian community.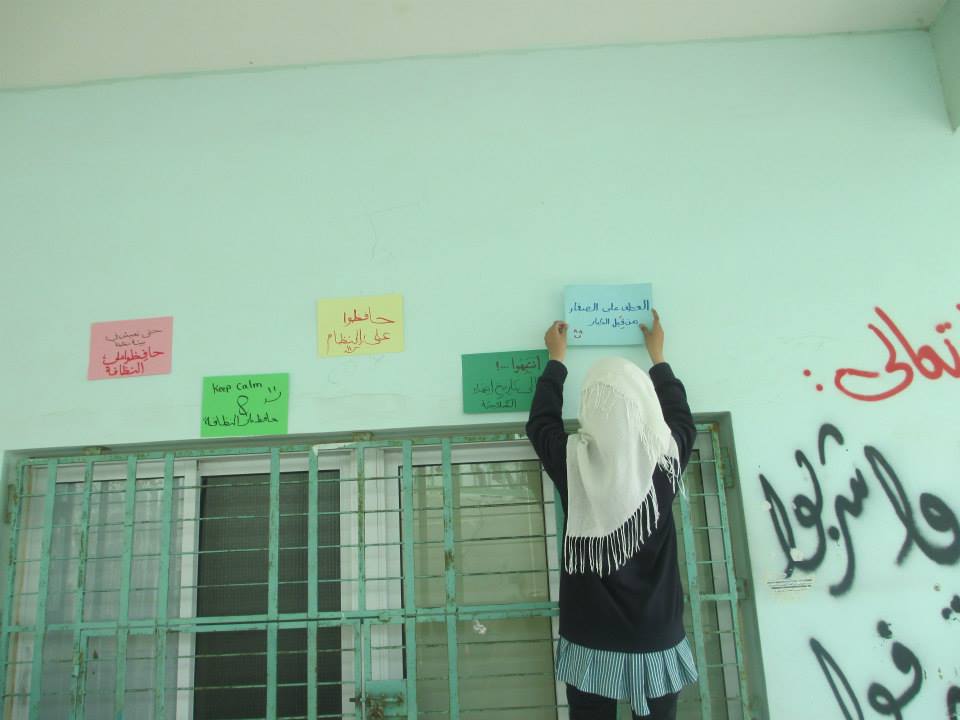 The leadership program is organized by the Excellence Center in collaboration with Injaz Palestine organisation in the city of Hebron.