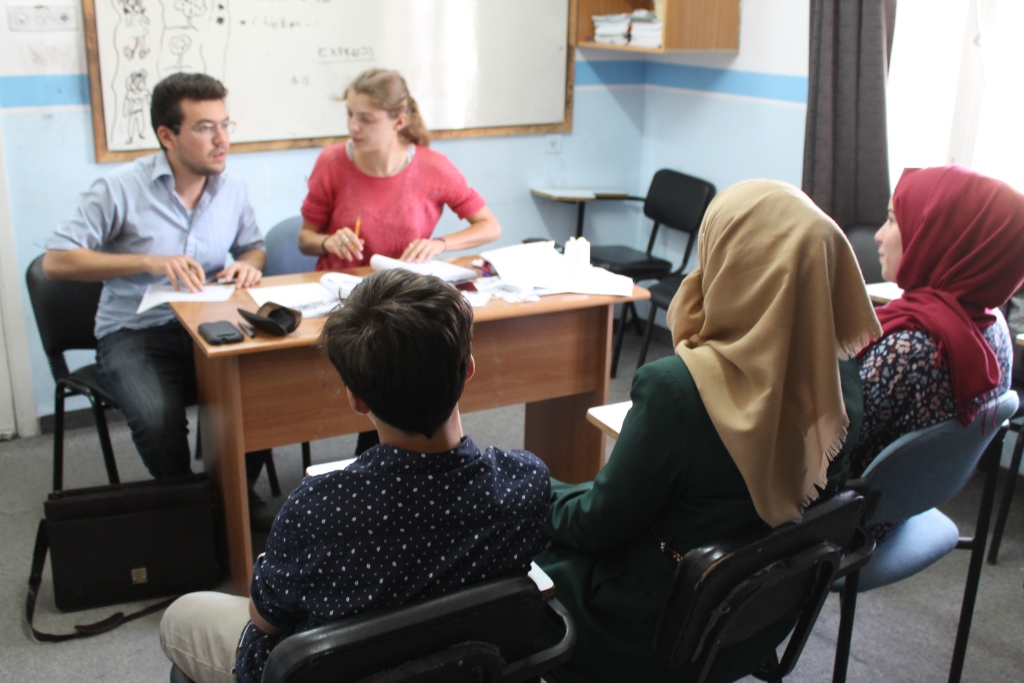 Mid term exams. When my students heard me say this their faces dropped and their eyes read, "do we have to". Time DEFINETLY flies when you're having fun and I myself was surprised that 6 lessons have already passed with my group of amazing students. Here at the Excellence Centre we believe a great way to test a student after a certain period of time is to have an oral exam half way through the 30-hour course. This "exam" is not really an exam is more of a one-on-one conversation about the material that was covered in the previous lessons. The reason behind this exam is purely to test and see what needs to be improved with each student. It's all based on constructive criticism.
Here at the Excellence Centre and as a teacher I believe in non-traditional methods and examinations. By that I mean I like to make the students feel like they are amongst friends, exercising their already very good level of English. The intermediate 2 classes are almost like a little sanctuary where students of all ages gather to learn new material and practice what they already know. As a class we cover many different topics that they might not be able to discuss at school or at home. For example our most recent topic was "Travelling". As a class we managed to dwell into this topic rather deeply and matters like racism and sexism were discussed. I also believe it is highly important to expose my students to certain views and beliefs of the western world. What makes this great is that my students are very open-minded and that's something that I believe should be highly enforced.
The mid term exam consisted of these following topics: the importance of learning English, travelling, social media and where in the world. With these topics as a teacher I always try to apply different activities. For example my favourite and the students favourite too was, debate. I believe these kind of activities really help a student during their mid term exams because it lets them express themselves to their maximum and gives them that confidence to show the proctors that they know their material. Another great activity I use in class is something called "Words of the Day" where 2 words are given to the students, 1 formal and 1 informal, and the students are encouraged to use them through out the class time. It's so great to see when a student uses this activity during their exam. I quote my student Joud when she said "Social media and media in general can be very BIASED in the western world". Nothing makes me smile more than when I see how much these young adults can absorb in just 6 lessons.
Each of my fantastic, kind, enthusiastic and open-minded students showed me how much they are involved in the classes through their oral examinations. I couldn't be happier to be working with these kids and I finally see how much of an impact one can make through teaching. I whole-heartedly believe that each of these young adults will be able to make a great change in their world and the world that we live in through the skill of the English language and the exposure to some important western views. I have the excellence centre to thank for this opportunity.