Food Exchange Between Palestinian Students and American Volunteers
|
Last week, one of the Starter classes at the Excellence Center held its final class. The course was 35 hours in total and was led by English teacher, Salaam. The class spent the day talking about healthy and unhealthy food, learning vocabulary and forming responses to questions about how they themselves eat on a daily basis.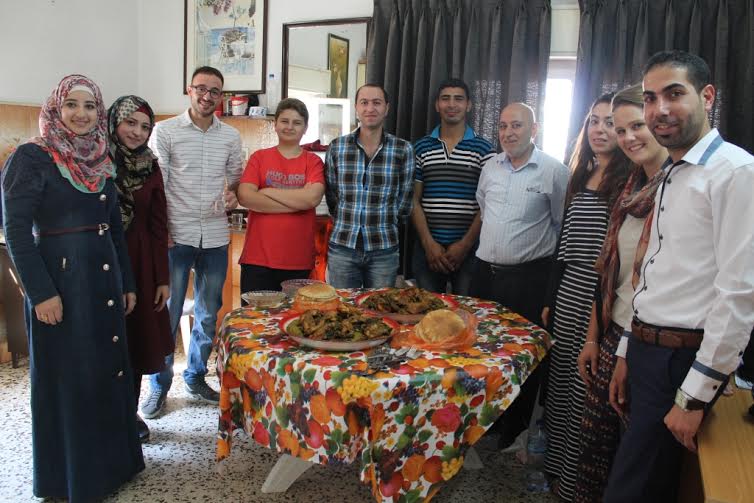 The class was then divided into four groups: two groups covered healthy food and two groups covered unhealthy food. The Palestinian students were given paper and colored pencils and were asked to draw examples of either healthy or unhealthy food and then to label their drawings. Students in the healthy food groups drew fruits, vegetables and fish. Students in the unhealthy food group drew soda, desserts, pizza and hamburgers. The students then came up in front of the class to explain their pictures and practice their food vocabulary.
Afterward, Katrina Rost (22) from the USA, who is participating in the Teach English, Speak Arabic Program, gave a presentation on American food, focusing on the difference between what's traditionally considered American food and what Americans regularly eat. The students then arranged food they had brought from home on the table in the center of the class. Students brought in all kinds of food, including hummus, ful, pita, falafel, tabouleh and cookies. For the remainder of the class, the students ate and socialized with each other as well as with other internationals and teachers that joined in on the food day.