Food Day in Hebron, Palestine
|
Food day in Hebron, Palestine is a wonderful event that helps students share their individual cuisines from home with their fellow classmates and teachers. It is one of the most popular classes here at the Excellence Center. Each student is asked to prepare his or her favorite dish at home, savory or sweet, and bring it to the Center on the given day. If a teacher is able to cook or bake, their dishes are especially welcome.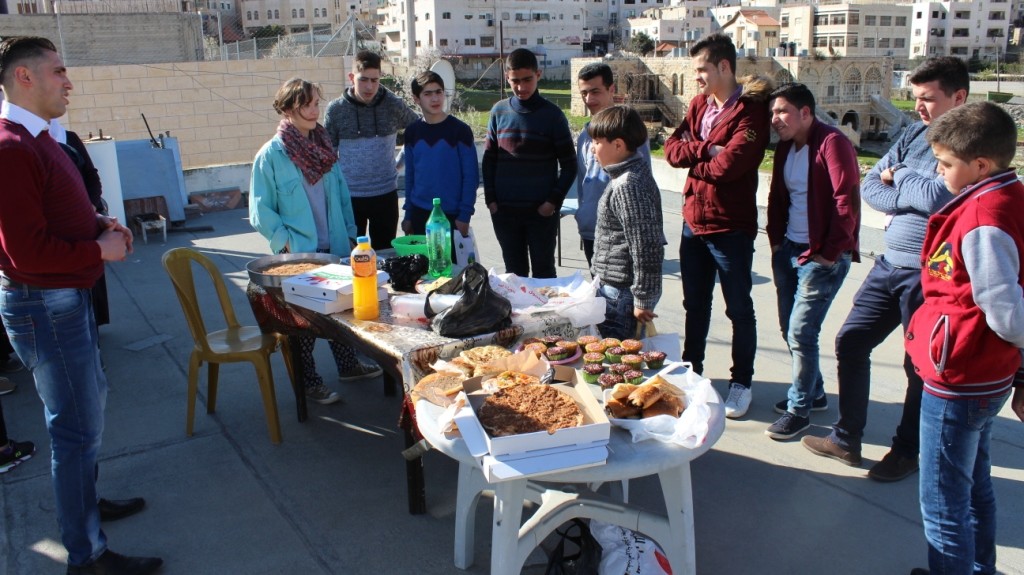 The students bring their dishes and, weather permitting we set up tables on the roof where we create a large buffet with a wide array of food. Apart from enjoying different dishes, the main goal of the class is for students to learn to speak about ingredients for cooking and baking in English. Each student is given the opportunity to give a short presentation about his or her dish, how it is prepared and why he or she likes it so much. In general, students get very excited when talking about food and it is a popular topic in Palestine.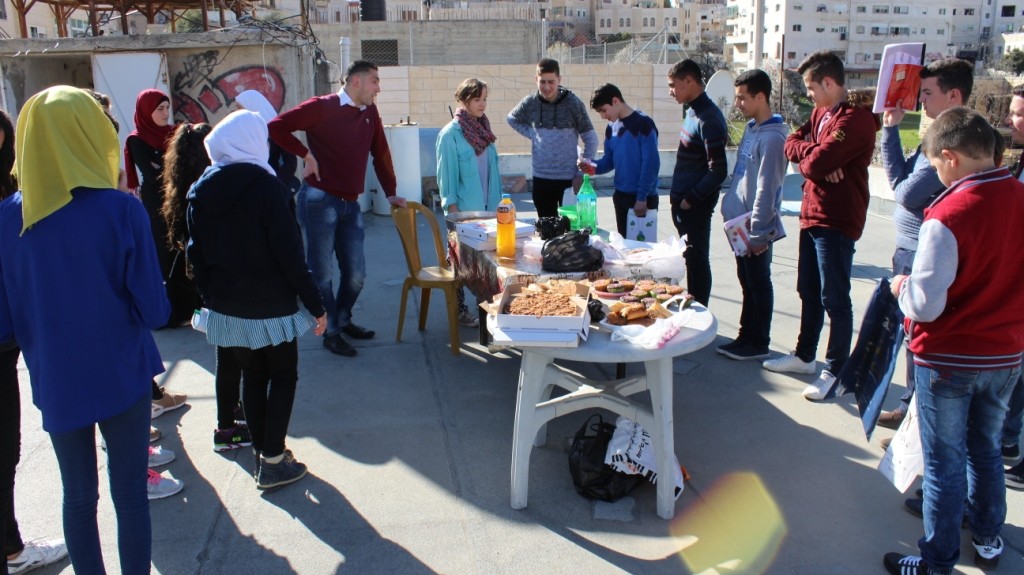 Fresh fruit and vegetables are very important to many Palestinians and most Palestinians shop fresh every day from their local kiosk. Some also have their own private gardens and take great pride in using fresh ingredients. Different sweets that are very unique to the Middle East are always very popular on Food Day.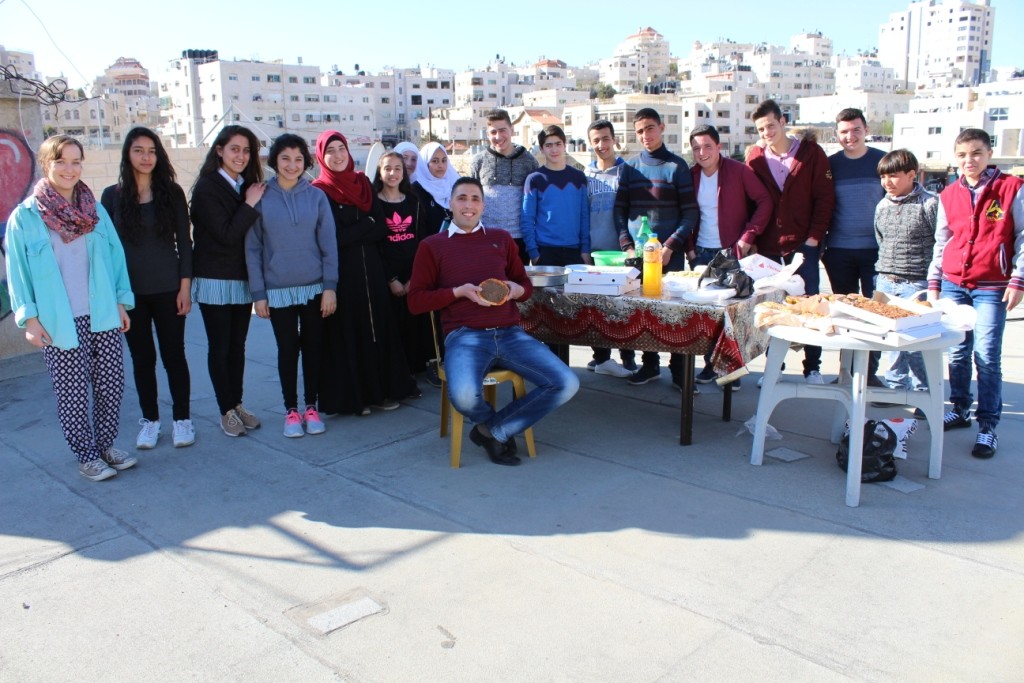 After each presentation, we enjoy all dishes and take the opportunity to learn from each other about the differences in our eating habits and tastes. Food is an integral part of Palestinian life and sharing it a symbol of their generosity and trademark hospitality.