Food Day in English Club
|
Palestinian Students in English Club outdid themselves this food day on Saturday, January 16th. The group of about 15 students is made up of university students of varying ages. The age of the students meant that many of them cooked their own dishes to bring to class, as opposed to the classic "my mother made it," that we often hear on food day. The dishes ranged from Shishbarak, literally "cat's ears," a type of meat dumplings with sauce, to Mujaddara, a dish with rice and lentils served with yogurt, to fresh salads and various desserts.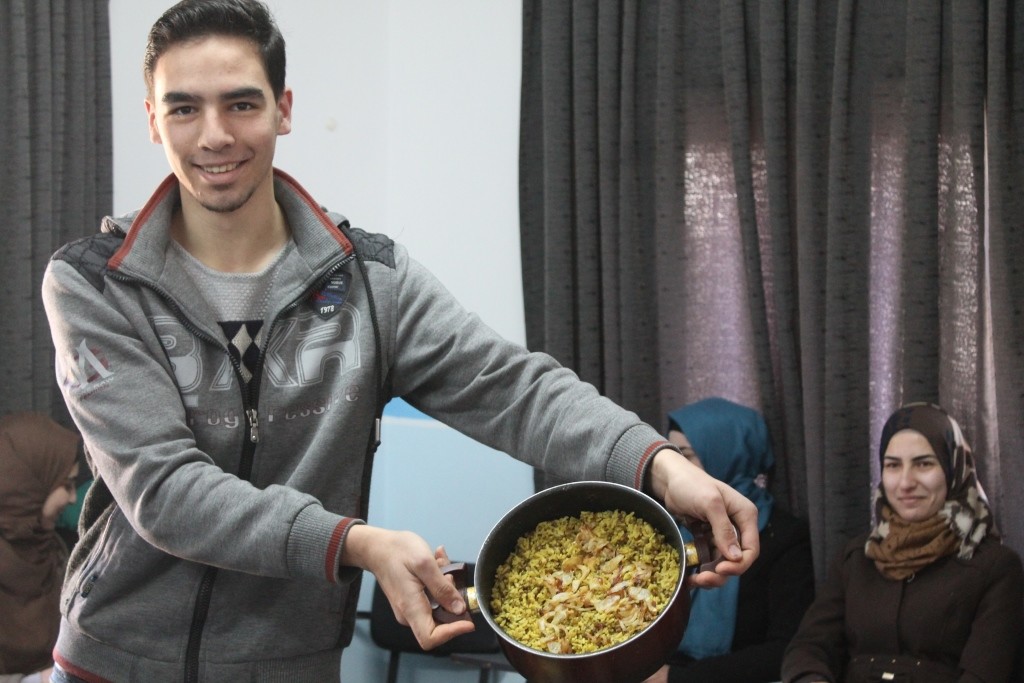 Melanie and Nazeer started the class by showing a cooking demo for Indian curry chicken with easy vocabulary, from which the students picked out the various verbs used in cooking. They also discussed the contents of a typical recipe, from ingredients to measurements to the specific instructions for cooking. Nazeer then showed the class a presentation about various popular foods in his home, South Africa. The students talked about the foods they most love to eat and cook before commencing with everyone's favourite part – eating!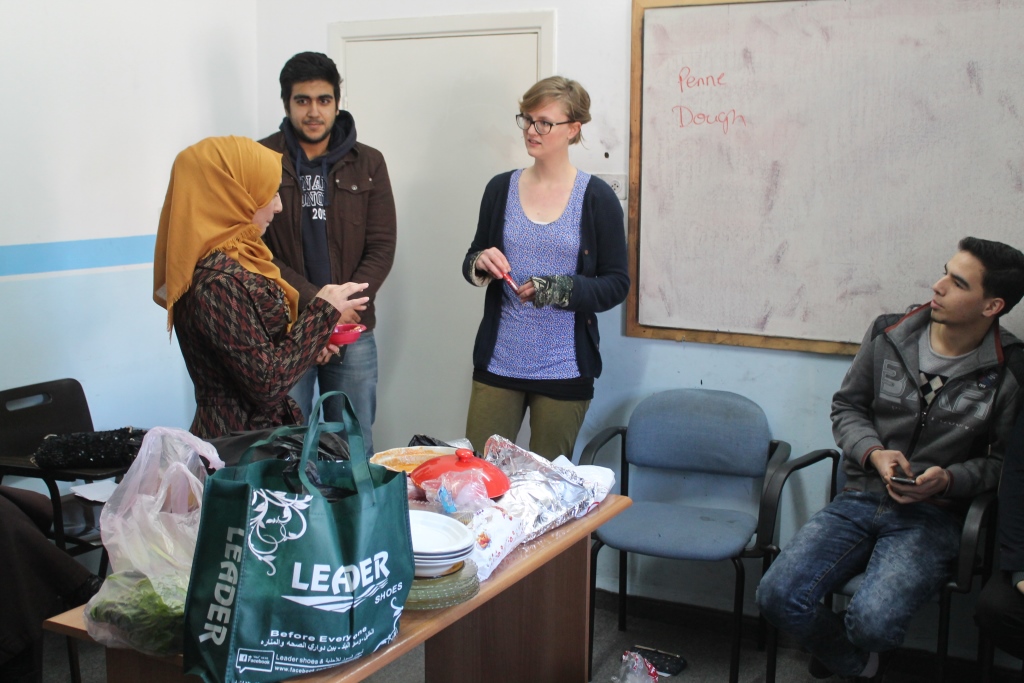 At the end of the lesson, everyone said goodbye to Nazeer, who will be returning home shortly.