Last Tuesday,  Excellence Center instructor Bassam Kawazba, with some help from American teaching assistant Luke Mercurio, led a class of nine Beginner II students in a class focusing on food lessons which culminated in another installment of the Center's ever popular Food Day.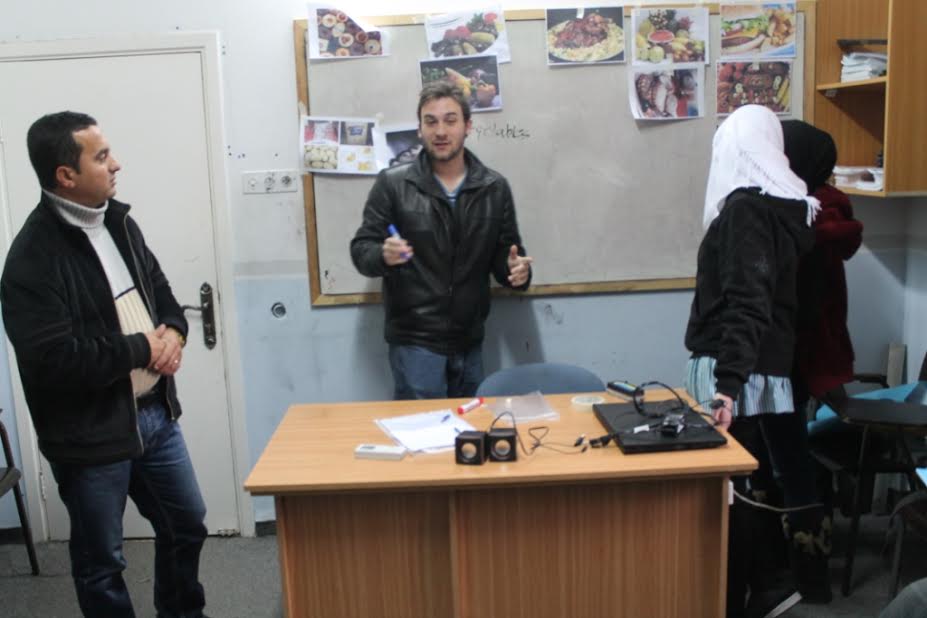 For today's class two students gave presentations on the various food groups while answering questions from the class on the different categories. The presentation included a wealth of colorful pictures and some very animated discussion from the class. After the presentation the students were put into groups and tasked with correctly organizing the food vocabulary they had learned to different topics.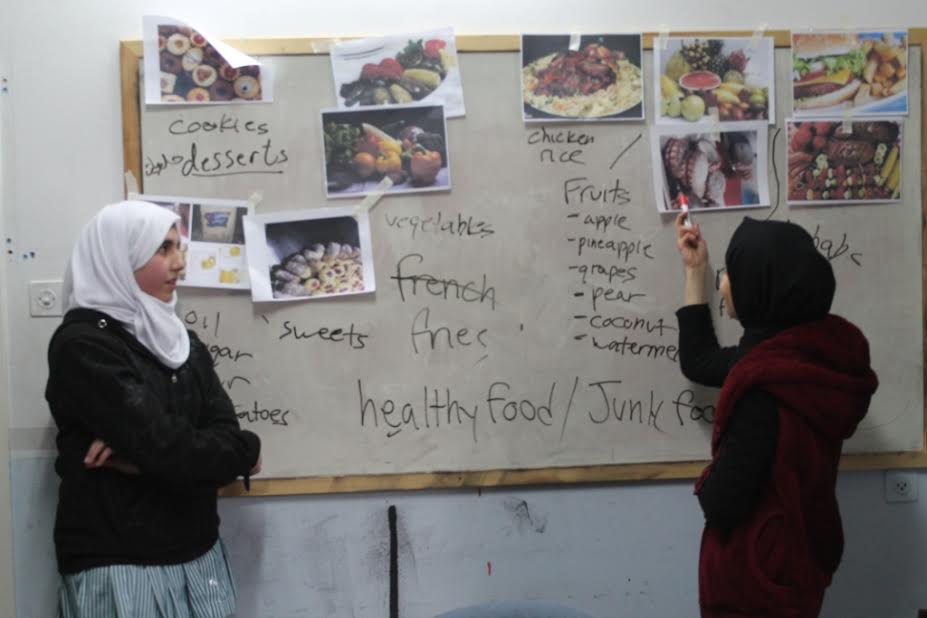 After that the students gathered around and presented the food they had brought, mainly sweets, while giving descriptions of the recipes in English. All in all it was another very successful food day that proved both educational and delicious for all the students involved.