Final Oral Exams for Palestinian Students
|
Last week, the Excellence Center concluded its current sessions of Starter and Beginner II courses. Final oral exams were conducted by Starter teacher Alaa, Beginner II teacher Ibrahim, and American volunteer Lauren, a participant in the Center's Teach English Speak Arabic (TESA) internship program.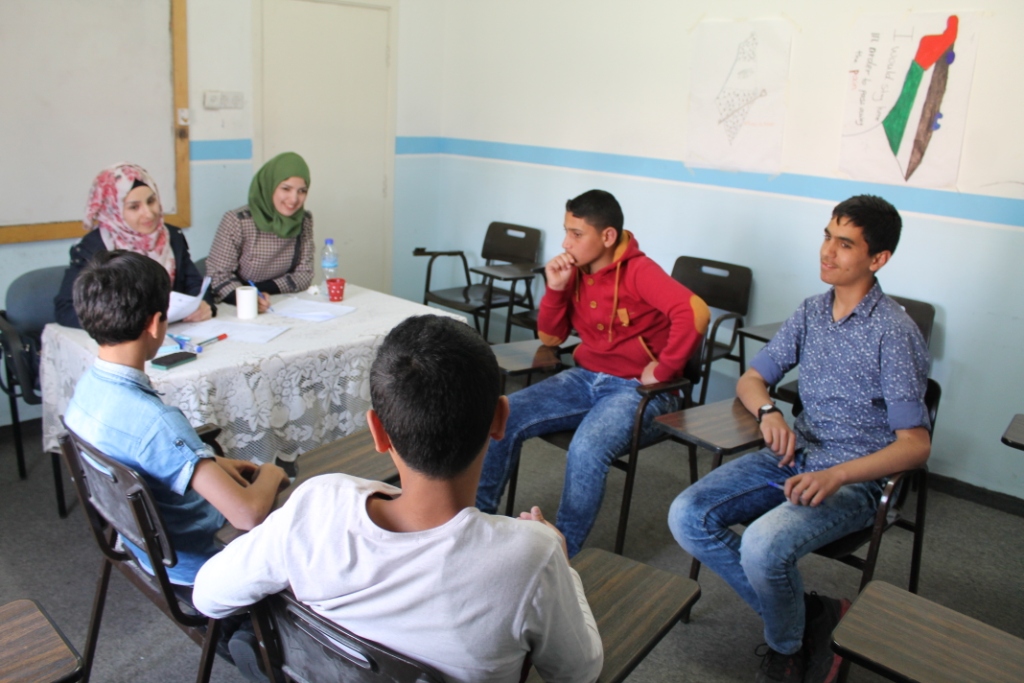 The Starter final exam tested students' comprehension of introductory English language concepts and basic conversational skills. Beginner II students were evaluated on their ability to apply their knowledge of the language in complex and spontaneous conversation, covering topics such as childhood experiences, hopes for the future,  and opinions on technology.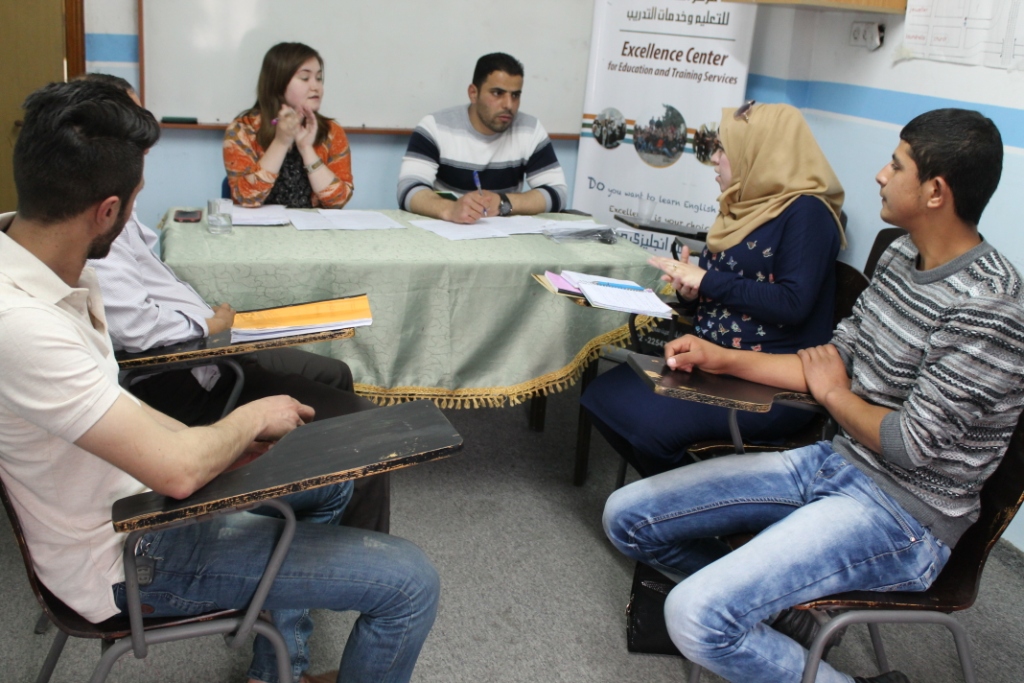 Final exams let students observe the progression of their English skills over the class's thirty hours. Students who successfully complete their respective courses are able to move forward in their language development through higher level courses offered by the Excellence Center. The exams also serve as a way for students to improve their grammar and accents with immediate feedback: "Oral exams can be a bit stressful for the students, but they give them an opportunity to speak one-on-one with a native English speaker, which is invaluable" said volunteer Lauren.