Final Installment of a Starter English Class
|
Last week, Excellence Center co-founder Mutaz Tamimi personally lead the final installment of a starter English class with help from Australian Arabic student Tony Ngo who is participating in the Study Arabic in Palestine program.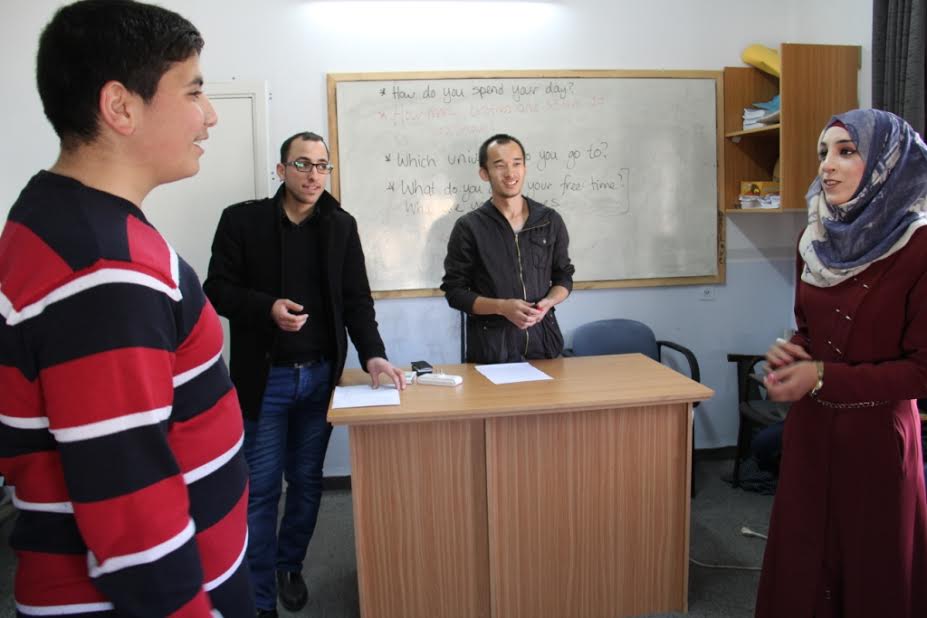 The class, which consisted of fifteen students, spent the day practicing for their upcoming oral examinations next week. To help the students prepare, Mutaz and Tony had them practice answering questions like those they can expect to see on the exam—speaking about their hobbies, friends, family, education, and future goals.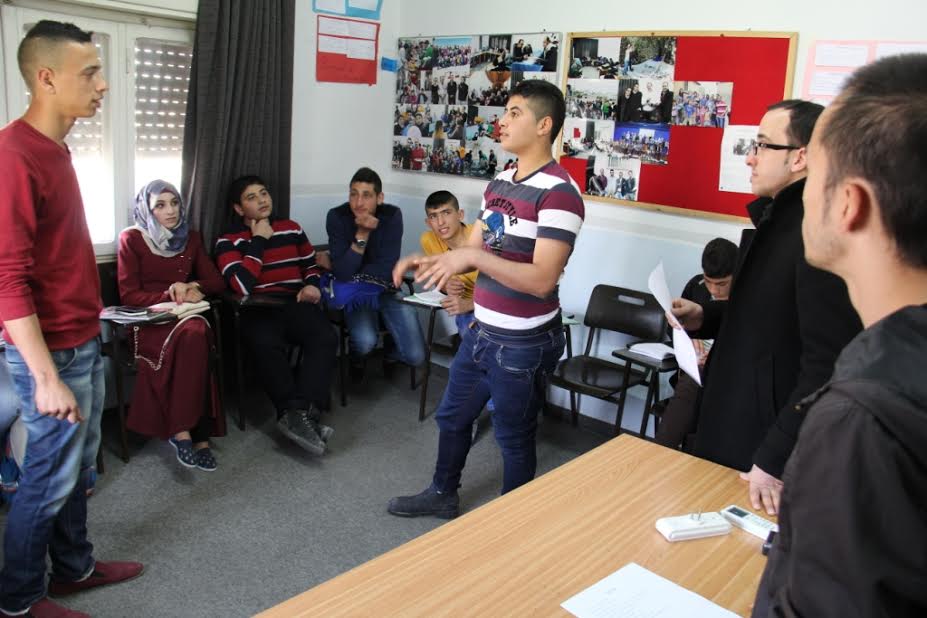 The students performed exceptionally, demonstrating just how much progress they had made from the beginning of the course by continually offering correct answers to the sometimes quite difficult questions. If today was any indication they will have no trouble handling the final oral exam.