On Sunday March 22nd the Excellence Center took two of its international volunteers, Alison Harrington from Ireland and Tony Ngo from Australia, on a field trip to two of Hebron's local factories. The first was the famous Hebron Glass and Ceramics Factory where the volunteers were given the opportunity to experience the amazing work of Hebron's master glass blowers and ceramics artists.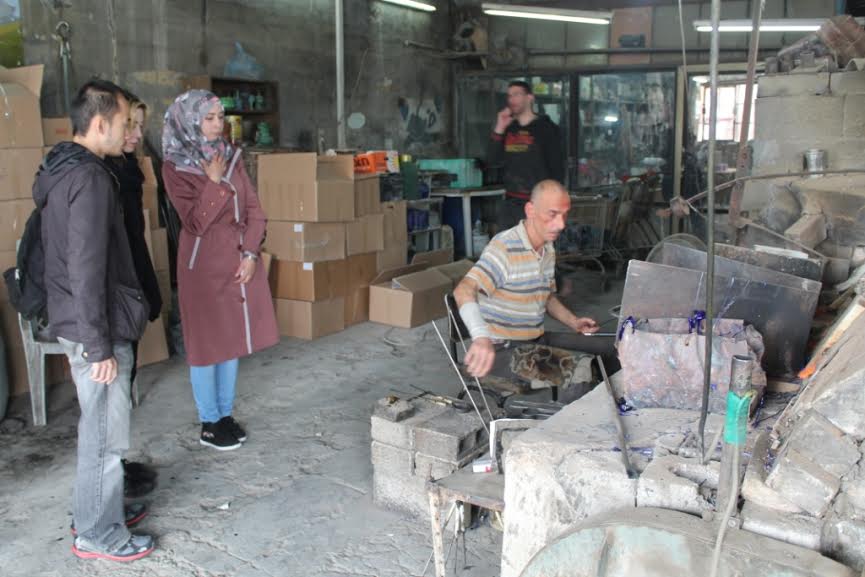 The volunteers were informed of the glass blowing and ceramics process and given a firsthand demonstration of the crafting method. After spending some time in the factory shop, admiring the finished product, the volunteers then traveled to the Hebron Keffiyeh Factory, where they admired the fine craftsmanship and purchased Keffiyehs of their own.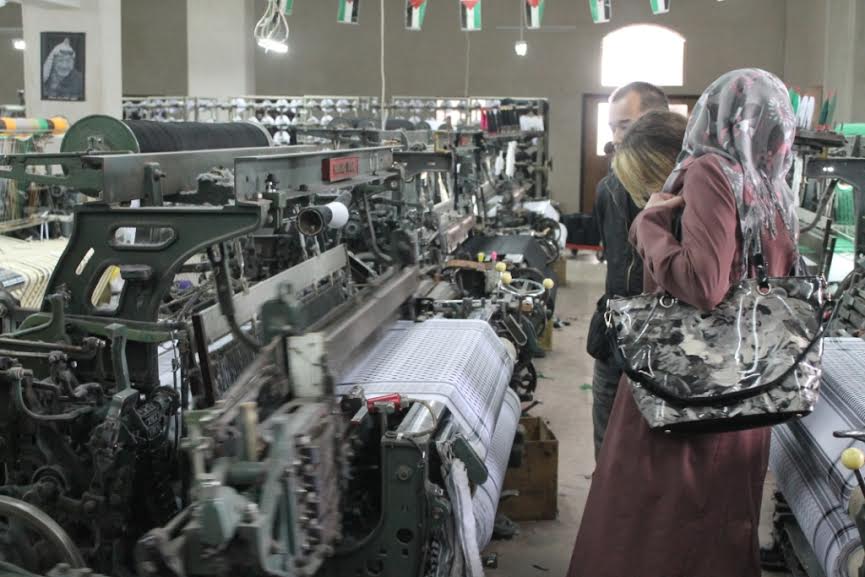 Like the glass factory, the volunteers were educated on the crafting process while also receiving a short history lesson on the importance of the garment. Overall it was a very enlightening and interesting trip for the internationals. The Excellence is glad to have been able to facilitate this productive cultural exchange.