Fears or Concerns to Travel to Palestine
|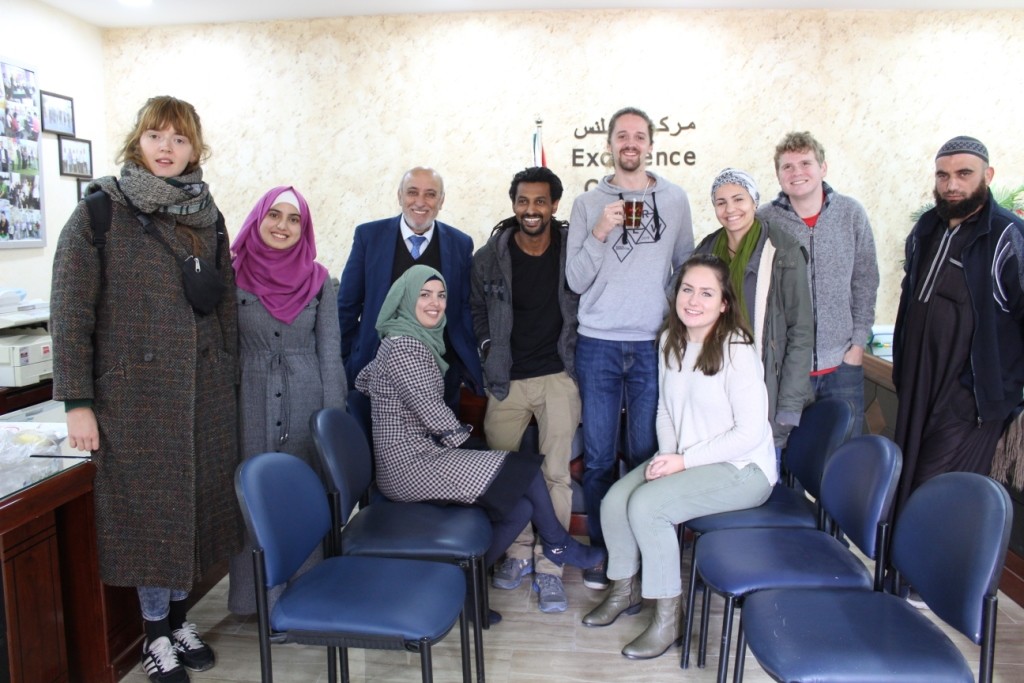 Fears or Concerns to Travel to Palestine: Before travel to Palestine to work with us at the Excellence Center, it is natural to have a few fears or concerns. This normal for many of our volunteers before arriving and especially so if this is your first trip to the Middle East. The unknown always carries a bit of apprehension with it. Since this is such a common experience our volunteers experience before coming to Palestine we thought we would speak with some of our current volunteers and hear what they have to say on the subject now that they have the perspective of having spent time living and volunteering in Palestine.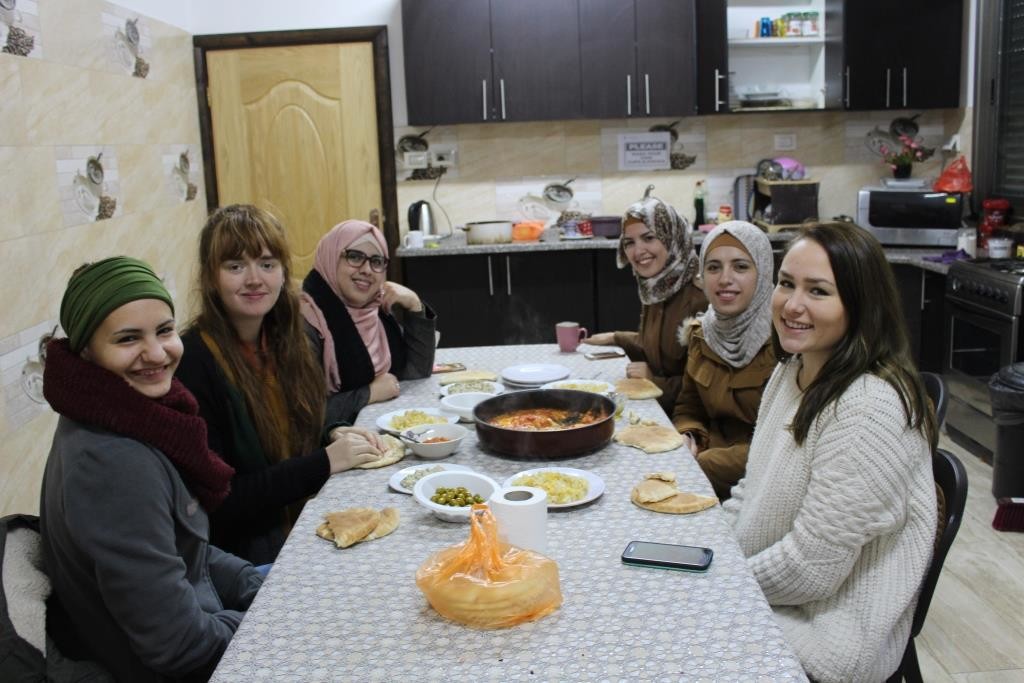 Olivia from the United States is participating in our "Intern and Learn Arabic" program with us in Palestine.  We asked her about any concerns she has prior to arriving at the Excellence Center, she says, "I have to confess, as a young woman from the West I thought that I would feel way more uncomfortable in the streets than I do." This is Olivia's first experience of the Middle East and she continues, "honestly with regards to so many things, I really didn't know what to expect before coming to Palestine." Olivia tells us once she was finally present at the Excellence Center and Palestine she felt like she could take a big sigh of relief, "for me the unknown can be very scary but as soon as I got to Hebron I knew I was going to be happy here."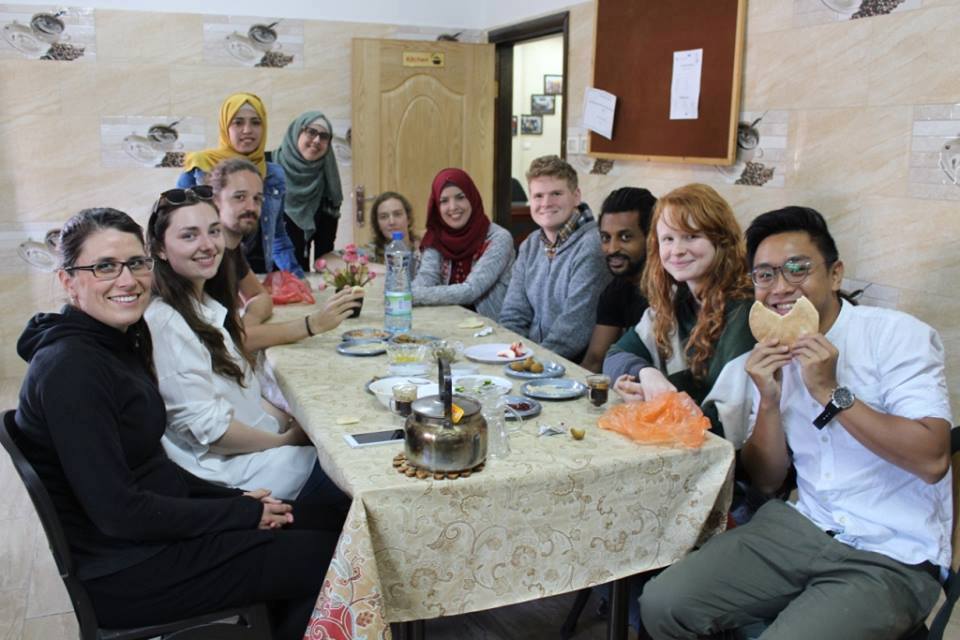 Conner participates in our "Volunteer to Write About Palestine" program and he is also from the United States. Conner has had the opportunity to visit the Middle East before, traveling to Egypt, Morocco, Jordan, Gulf States and Palestine already. Regarding safety, he tells us he thus did not have any safety concerns because of his prior experience in the Middle East. However, Conner's prior visits to Palestine included Jericho and Bethlehem but not Hebron. "The difference in mindsets between the cities that I found after arriving in Hebron was unexpected, however this adjustment has definitely taught me things."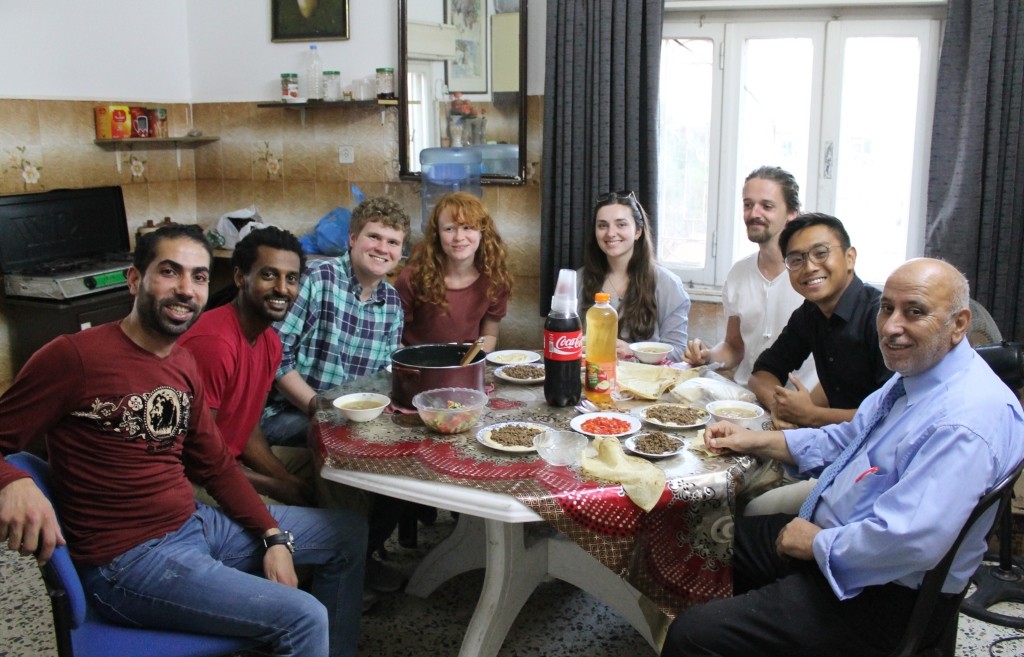 Participating in our "Teach English and Learn Arabic" program is Victor from Belgium. Victor speaks with us saying about an apprehensions he had before arriving in Palestine, "my main concern was that I would not be able to have a positive educational impact due to my lack of understanding of Arabic." Victor tells us what it was like once he was actually here in Palestine teaching, "happily that turned out to be wrong." Victor has been pleasantly surprised by how effective he has been as a teacher without having a strong grasp on Arabic.
As can be seen, it is natural to have certain worries before making such a huge transition into a foreign country with a foreign language and very different culture. However once you arrive here in Palestine and begin working with us at the Excellence Center these tend to melt away quite quickly and thus most fears become unrealized. For all of us the unknown always inherently carries some anxiety but just like our current and past volunteers have found, actually living and working here in Palestine with us is an incredibly positive and amazing experience. Additionally we at the Excellence Center are always here for our volunteers, whether that be showing them the best place to exchange dollars to NIS, pointing out the well-loved falafel joint on our street, giving guidance and assistance on navigating relationships with host families or just as friendly ear to listen.