Experiencing Palestinian's Culture
|
On 1/30/15 some of the Excellence Center family traveled to the home of Muhammad Shareef for a pleasant meal and afternoon outing.  The group included Rafat Shantir, Muhammad Davies, Luke Mercurio, Osama Abu Hussein, and others including international students participating in Palestinian legal organizes.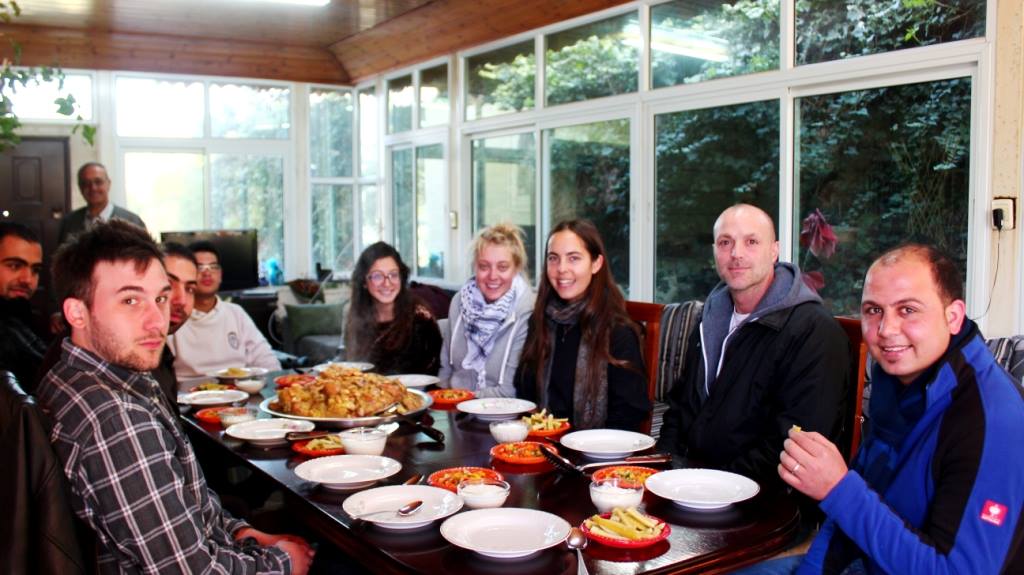 The group partook in a delicious meal of makluba and vegetables and retired to the outside patio after to socialize and enjoy the beautiful weather.  Following that, the group took of tour of the Shareef farm, including a beautiful old home on the premises that had previously been the residence of Muhammad Shareef's grandfather.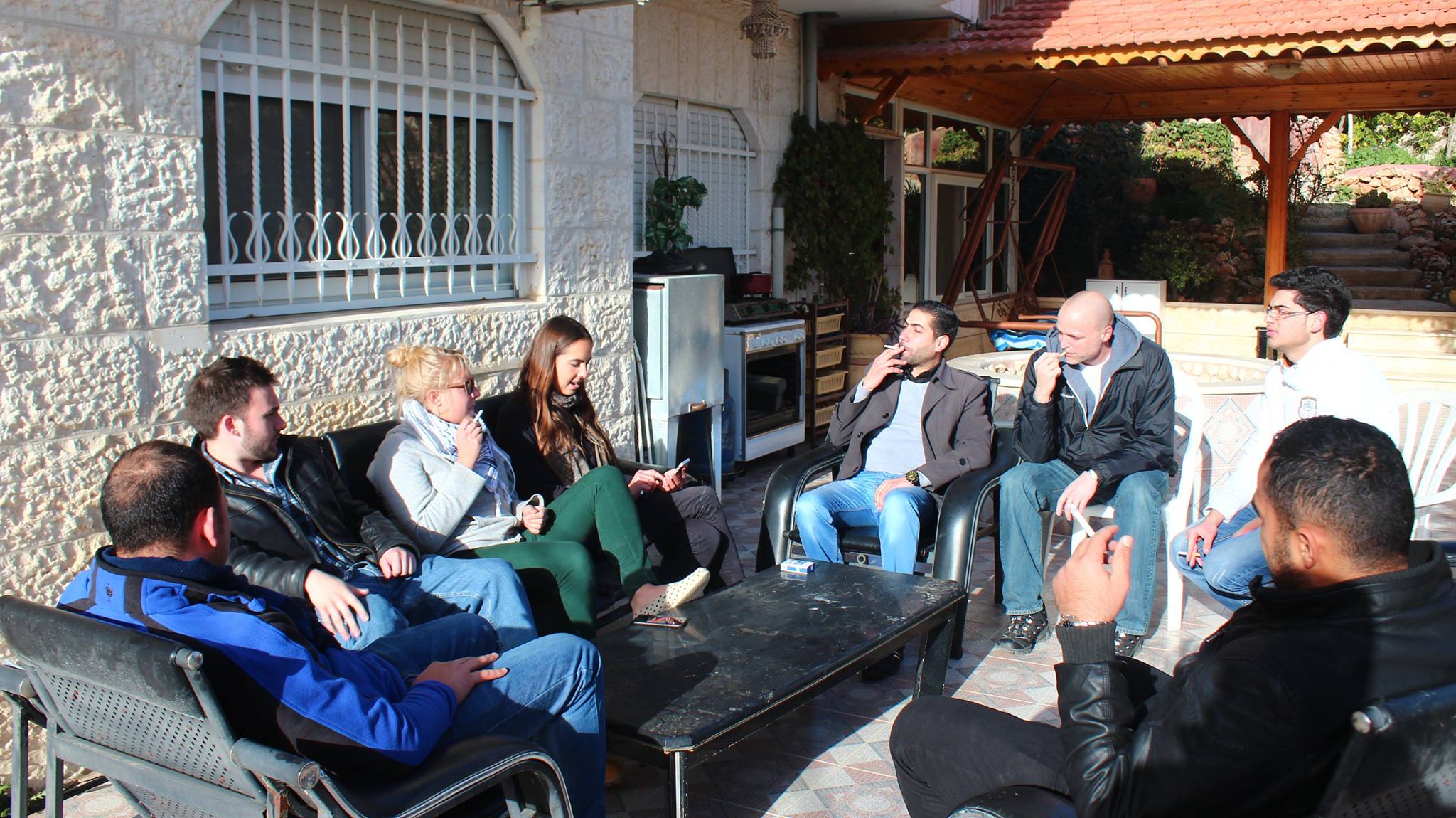 They also toured the fields, orchards, and some of the properties architecture, taking some gorgeous pictures along the way.  After the tour, the group returned to the patio to enjoy shishah and coffee while conversing about friends, family, and future plans.  Overall it was an excellence way to spend an afternoon!