Staff Meeting to Develop Education
|
On Monday March 30th Excellence Center employees gathered for a staff meeting in which they worked on developing the various curriculums for the different class levels and discussed how best to approach any challenges facing the Center.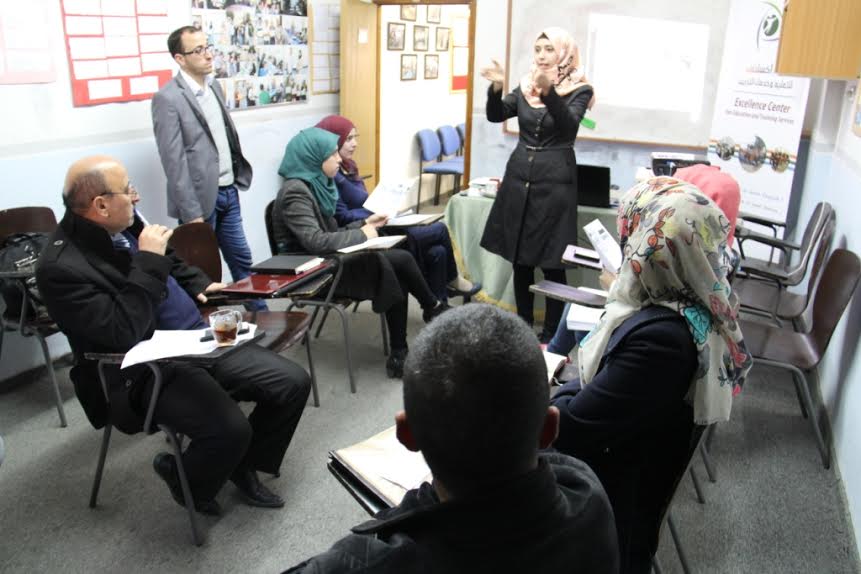 The meetings were led by Center co-founder Mutaz Tamimi and included about a dozen staff members, both teachers and members of the Center's public relations sector. There was a lot of great discussion, particularly with regards to improving the existent curriculum by incorporating more interactive activities to keep students active and attentive.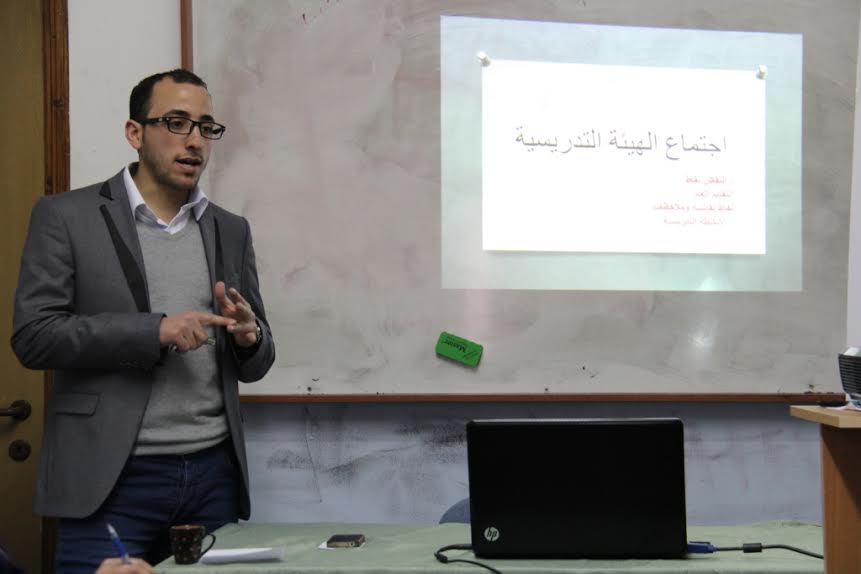 The Center is never content to merely maintain the status quo, and so we continually focus on honing our teaching methods to deliver better instruction to our students. As always, it is our goal to exemplify that philosophy which forms the core of everything we do: "learning by doing", the idea that students improve by actually practicing their speaking in practical, real world conversations—not by learning vocabulary from a book.
This meeting was quite productive in that regard, and we plan on implementing many of the dynamic ideas generated today into our coursework over the coming weeks.