On the 1st of June, the Excellence Centre visited the recently opened Shuhada Street (opened just 6 days ago). Our team included 3 Americans (Caitlyn, Damir, Caelan), 1 Mexican (Jose), 1 Italian (Francesca) and 5 Palestinians who are our dear colleagues and friends. It has been a closed military zone for 15 years and for Palestinians who do not live in the area it is virtually impossible to enter or pass through without having a special number and permit proving that they live in the area.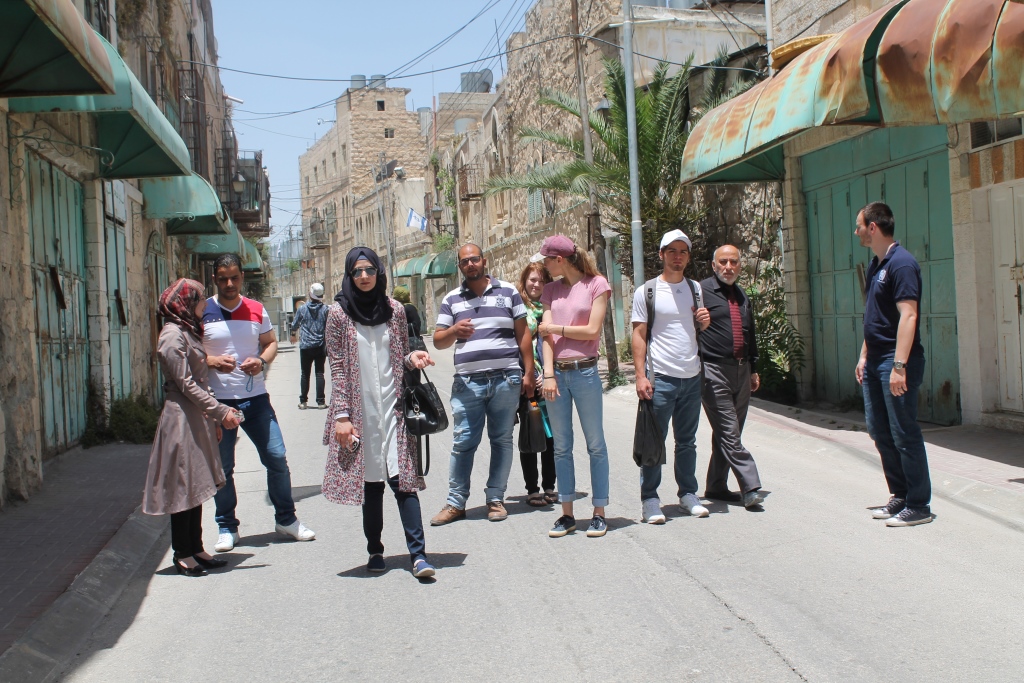 It has been 6 months now since the last time it has been opened for locals so we took this opportunity to visit the family home of EmAbed Alsaymeh who has been living in Shuhada street for over 20 years now where she raised her 2 sons and 1 daughter.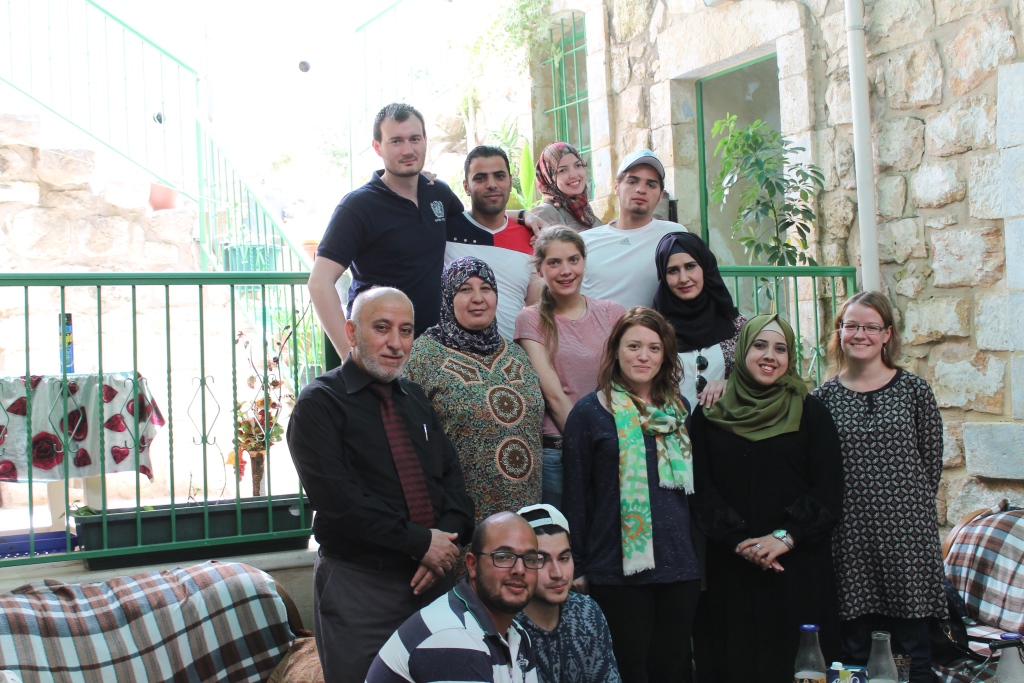 She recounted her tales of violence, death, fear and tension in the area over the years. One of the most shocking things she recounted about herself was the fact that she has been arrested over 15 times in the past 10 years.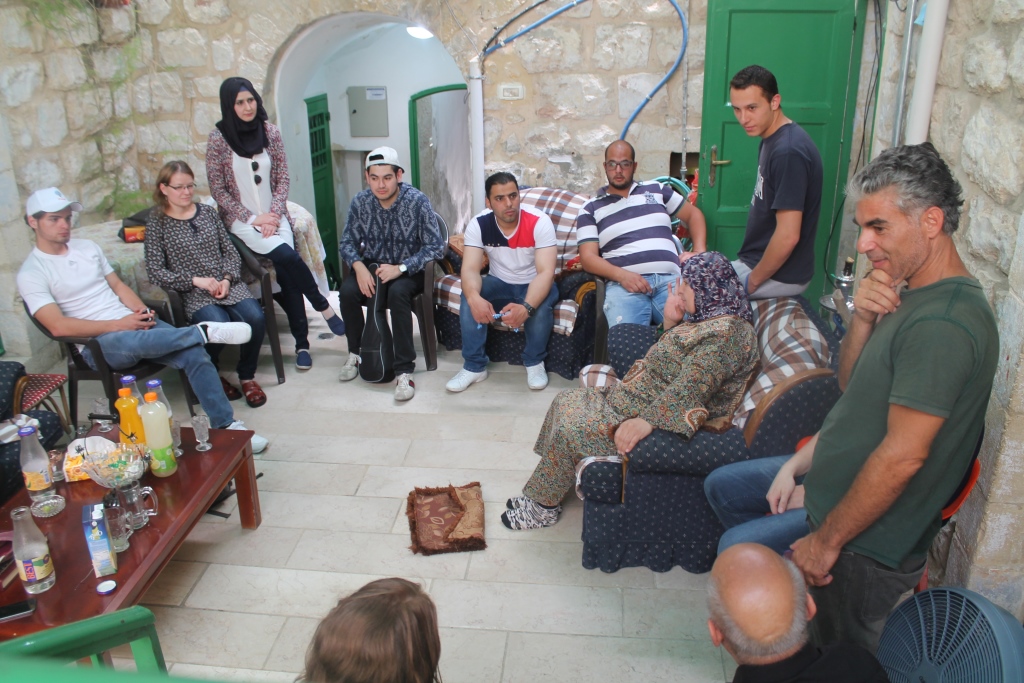 The situation in H2 from the inside perspective of a Palestinian Is dangerously disturbing and unjust and our small meeting with the Alsaymeh family left us with a big realisation of the gravity of the situation, not only in Hebron but the whole of the West Bank.