ENSEÑA INGLÉS, HABLA ÁRABE EN PALESTINA (TESA)
|
¿Te motiva vivir la cotidianidad de la vida palestina? ¿Quieres estudiar el dialecto palestino del árabe? ¿Te gustaría vivir con una familia palestina? ¿Quieres vivir la cultura palestina? ¿Así como conocer el entramado político en el que sobreviven? ¿Eres un/a estudiante que busca llevar a cabo prácticas que contribuyan a tu futura carrera? Si has respondido "sí" ¡Entonces el programa 2015 "Teach English Speak Arabic" TESA de Excellence Center es perfecto para ti!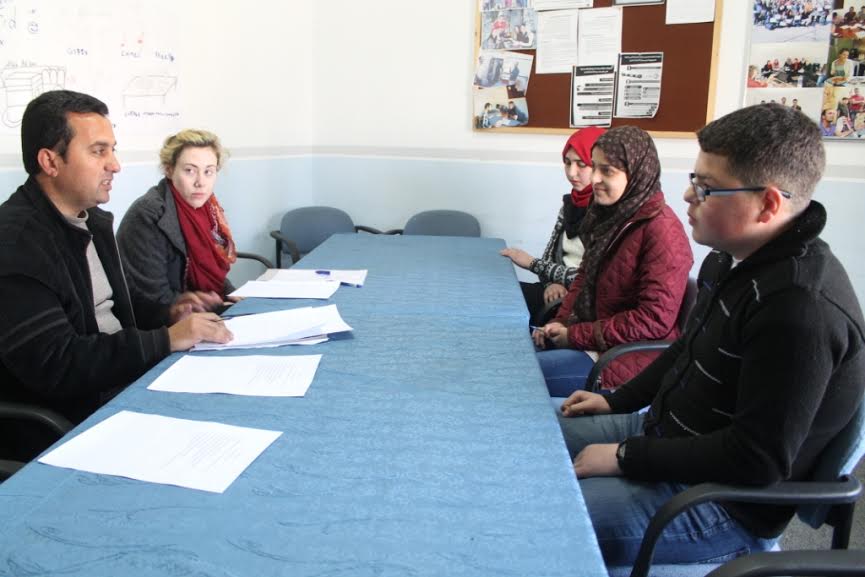 El programa TESA 2015 "Teach English Speak Arabic" es una oportunidad singular para estudiantes que buscan un cambio para su vida y para las vidas de los demás. De la misma forma que l@s internos enseñan inglés a l@s palestin@s, se involucran en el desarrollo comunitario a través de actividades organizadas por Excellence Center.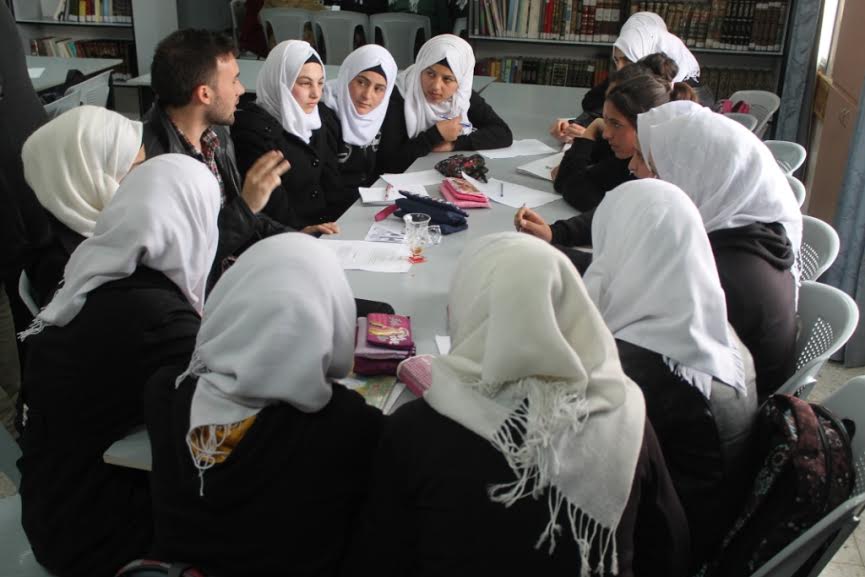 Adicionalmente, l@s estudiantes internos aprenden árabe con profesor@s palestin@s tres horas a la semana. Los cursos incluyen el dialécto palestino y Árabe Estándar Moderno. Durante los últimos cuatro años Excellence Center ha acogido a más de 80 intern@s y voluntari@s venidos de todos los rincones del mundo. Haz click aquí para ver un vídeo corto sobre las actividades de l@s intern@s del 2014.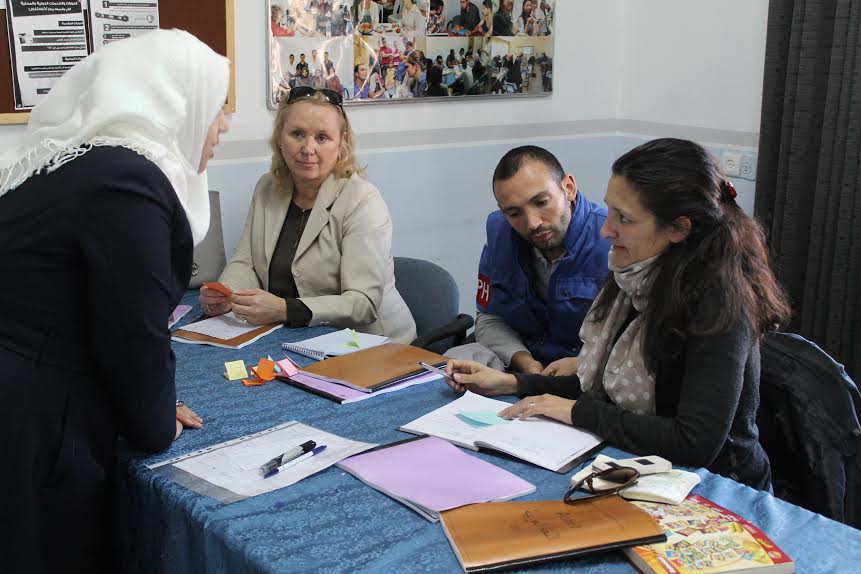 El programa TESA es una óptima oportunidad que ofrece una íntima experiencia de primera mano en torno a la vida y realidad política en Hebrón. Durante su actividad, l@s intern@s y voluntari@s conocen tanto a estudiantes de secundaria como a estudiantes universitarios y miembros de la comunidad de Hebrón, incluso a actores y actrices locales!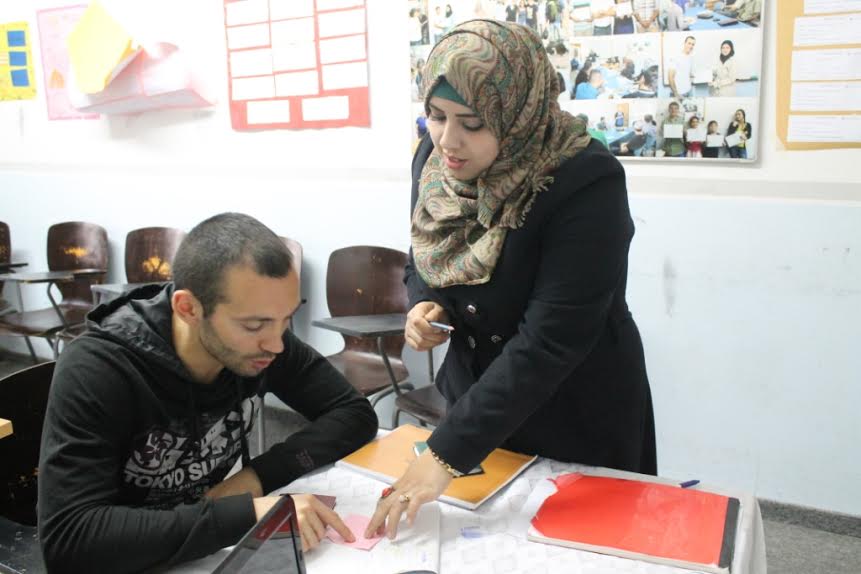 El programa TESA ofrece a l@s internos intenacionales dos opciones durante todo el año. Por un lado, la opción del "internship", periodo de prácticas adecuado a personas habilitadas para enseñar comprehensivamente a niñ@s, jóvenes y adultos palestinos; Por segundo, la opción "teaching assistant", posición adecuada para personas sin experiencia en el campo EFL (English as a Foreign Language)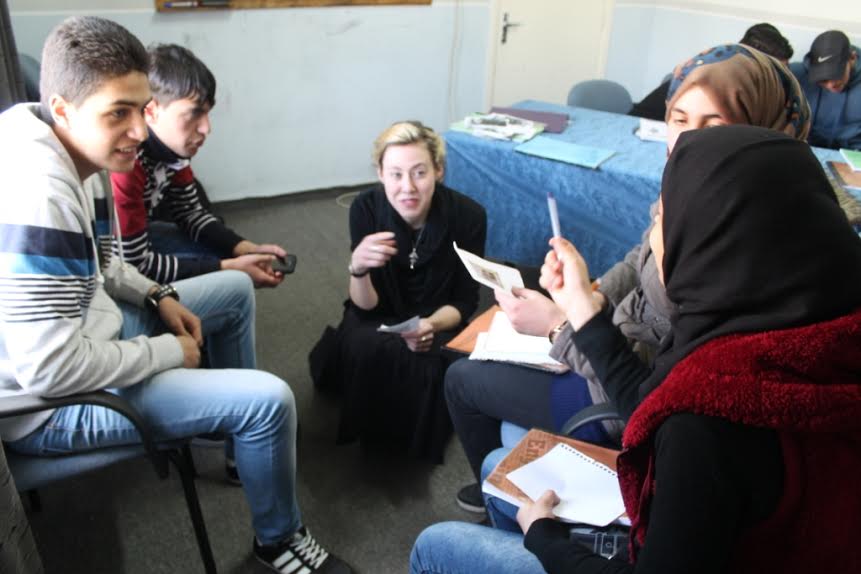 Tanto después de las prácticas del "internship", como del "assistantship", Excellence Center otorga al participante un certificado y una carta de recomendación, útil tanto para la reanudación de carreras como para la adquisición de créditos universitarios.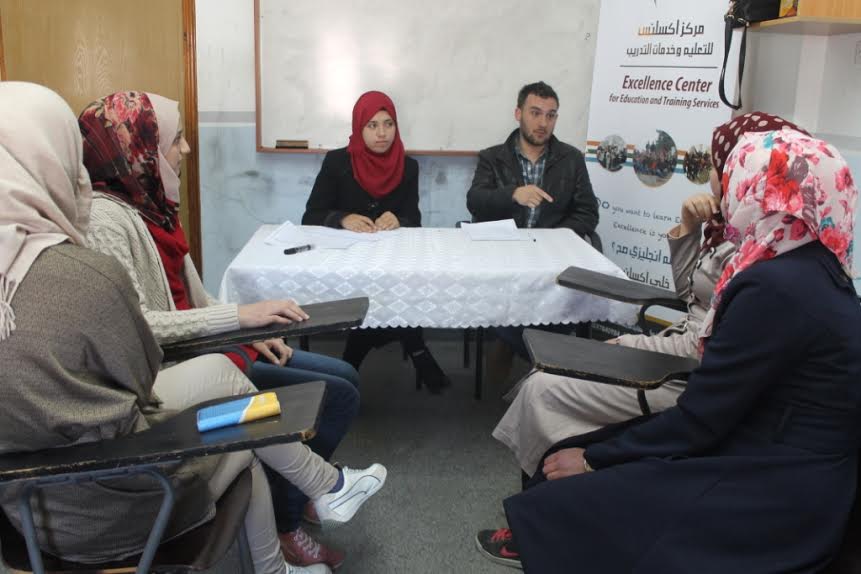 Excellence Center se estableció en 2011. Está acreditado por el Ministerio de Educación Palestino como centro cultural y de enseñanza. Fue originalmente ideado como una iniciativa juvenil. Su objetivo era, y sigue siendo, ofrecer servicios de educación y de mejoramiento de habilidades lingüísticas (particularmente orientado al inglés conversacional) a la comunidad de Hebrón.
---
How to get further information and the application form
Please send us an email to Rafat@excellencenter.org,  Teach English in Palestine as subject line. We will then send you the application form.
Should you have any questions, please do not hesitate to contact Mr. Rafat Shantir at Rafat@excellencenter.org
For more information, please click here: http://excellencenter.org/teach-english-in-palestine-2/ 
Excellence Center's Facebook page: https://www.facebook.com/ExcellenceCenter
Excellence Center's Facebook account: https://www.facebook.com/RafatECHebron
Watch us on Youtube: https://www.youtube.com/channel/UCsQSLdFZWZcBm6Uj0XMYuKg
Visit and Explore Palestine: https://www.facebook.com/ExplorePalestine
Thank you very much! We would be happy to have you in Palestine!