On Thursday Febuary 12th the Excellence Center hosted another teaching workshop, the final in a thirty five hour series of such internal meetings. These workshops were primarily designed to enhance instructor teaching methods by incorporating more interactive activities, while also paying special attention to the individualized needs of the Center's students. Center instructors also took this time, under the guidance of Center Manager Rafat Shantir, to brainstorm new exercises and self-evaluate.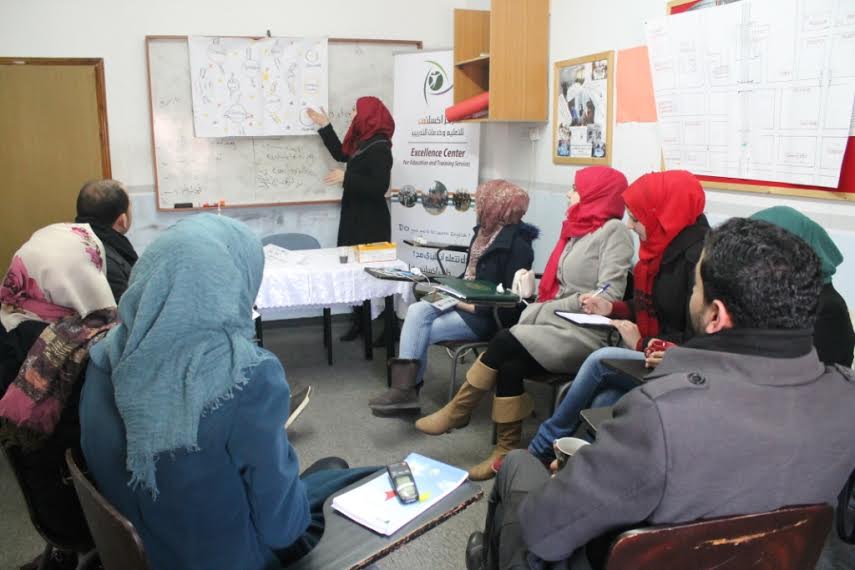 As always, particular emphasis was placed on the Center's core teaching philosophy of "learning by doing", and so all of the generated ideas stressed student participation and practical conversational English over more orthodox book focused approaches.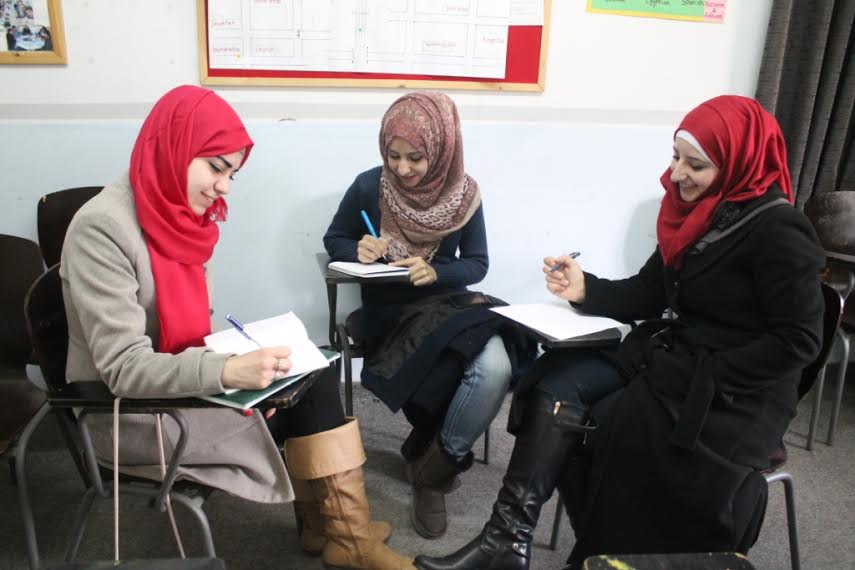 On this final day of meetings several presentations were also given, including a short presentation by instructor Salaam Amro on catering lessons to non-native speakers, and a complimentary lesson given by Miriam Joulany on teaching native speakers.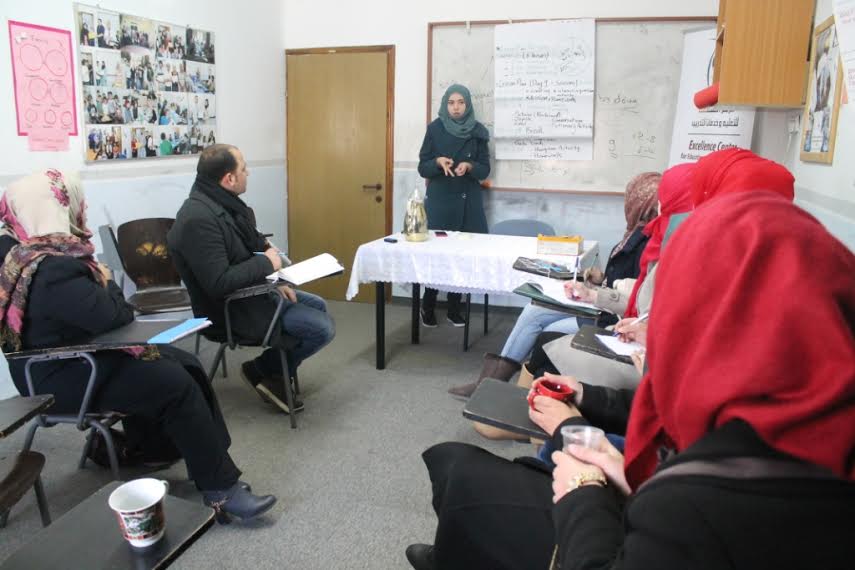 Overall the Center is very pleased with the progress made during this series of lectures and we are very excited to implement many of the newly devised changes in the future to further improve our already sterling teaching record. Although the Center already does an excellence job of serving the Hebron community we are of coursed always committed to continually refining our methods, and this newest series of workshops speaks to that fact.