Last week, the Excellence Center organized oral exams with its Starter and Beginner I students. The exams were conducted by Starter teacher Maryam and Beginner I teacher Ibrahim, with assistance from international volunteers Cara and Lauren, both Americans participating in the Teach English Speak Arabic (TESA) program.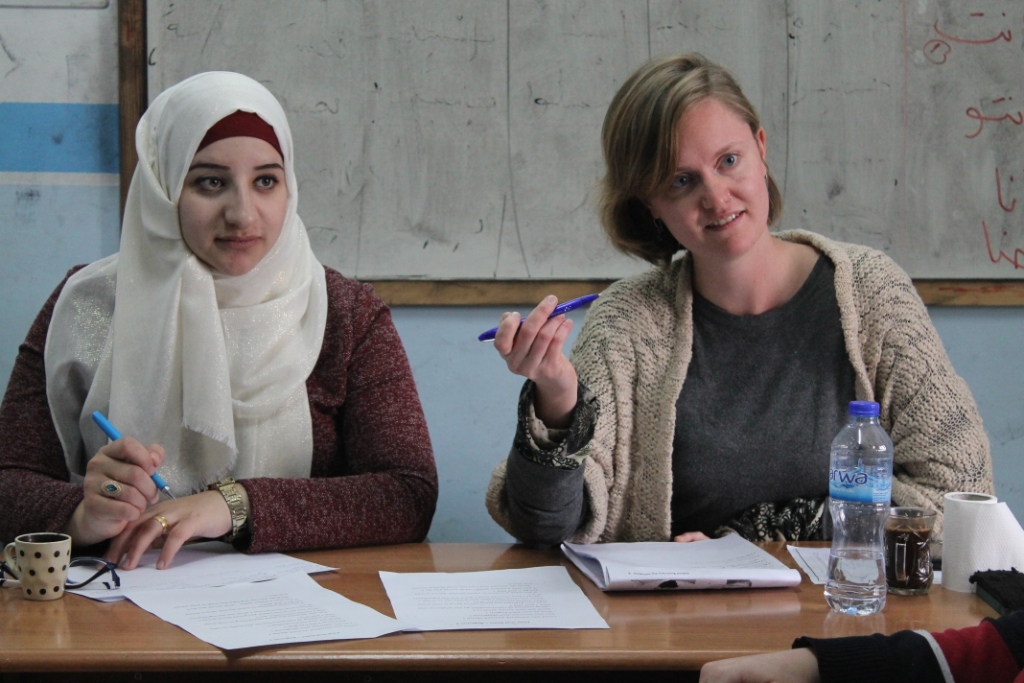 The Starter exam tested students' knowledge of basic English usage, such as introductions and simple conversation. Students were able to utilize greetings and discuss simple topics, including hobbies and favorite things. The Beginner I exam tested students on a wide range of topics, such as daily routines, social media, and cooking. "I am very nervous," said one student before the exam. "I don't think she had to be worried. She looked very confident afterward!" said international Lauren about the student after the exam.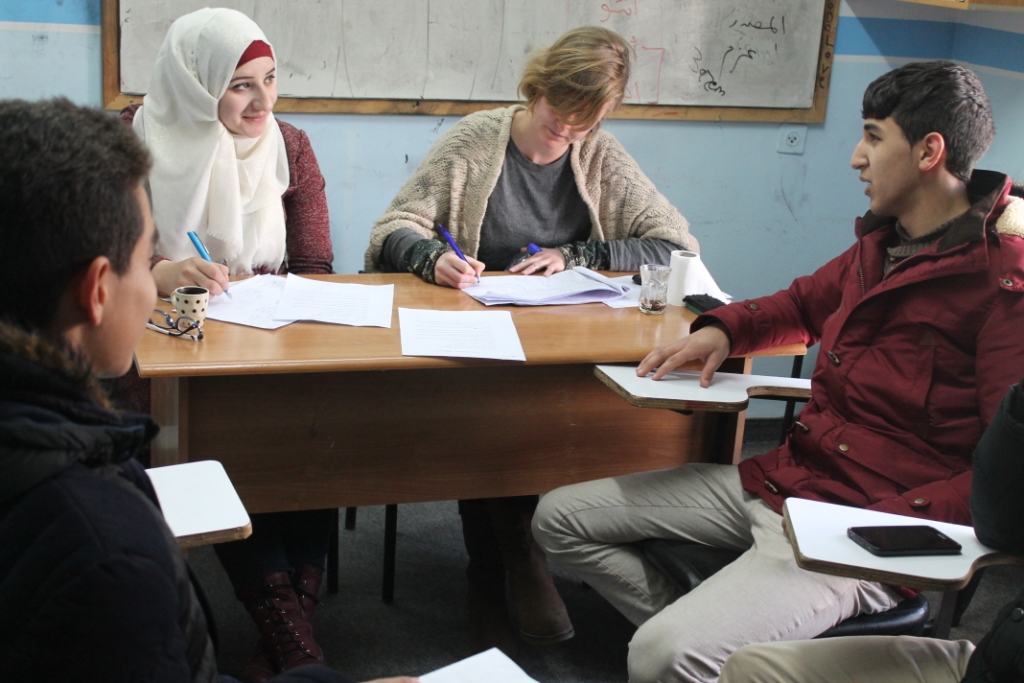 The oral exams provide students with an opportunity to practice their English with a native English speaker, and receive immediate feedback on parts of their speech that could be improved. The exams also show both teachers and students how much growth has occurred since the last oral exam. In addition to an oral exam, Saturday was also the final day of class for the Beginner I students. "I'm sad to see them go, but they did very well," said teacher Ibrahim.