On Monday March 9th the Excellence Center traveled to the Hebron Governorate Building to administer English oral examinations to twenty five employees. The exams themselves were given by Center instructor Alaa Dodein and American teaching assistant Luke Mercurio, and included both a written and oral portion.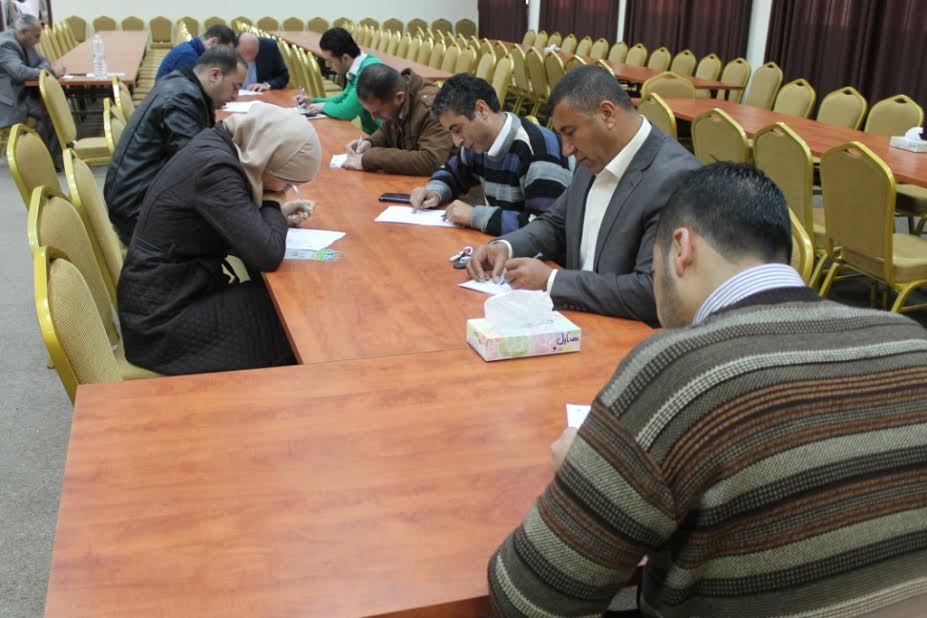 The Center's Coordinator for Media and Social Activities, Osama Abu Hussein, also helped in grading the numerous written tests. Overall the employees did quite well, demonstrating a strong English language foundation which the Center hopes to further build upon in the coming weeks.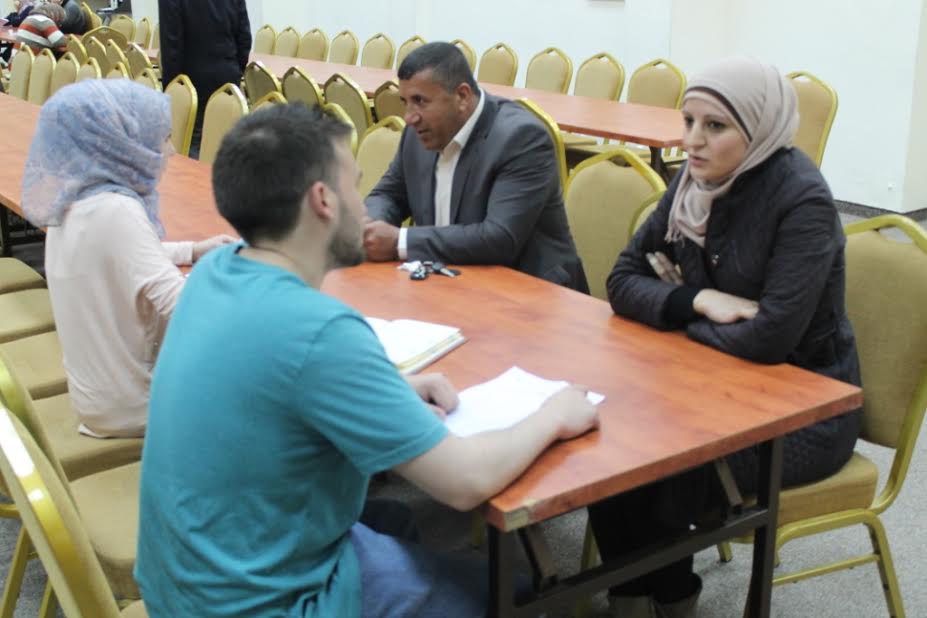 We are pleased to be able to work with the Hebron Governorate to improve their employees' skills, and we look forward to watching their employees' progress.