This Saturday, the Excellence Center organized a community outreach and language activity in the village of Beit Ummar. Beit Ummar is one of the several villages found around Hebron. The Excellence center regularly organizes activities in these local communities.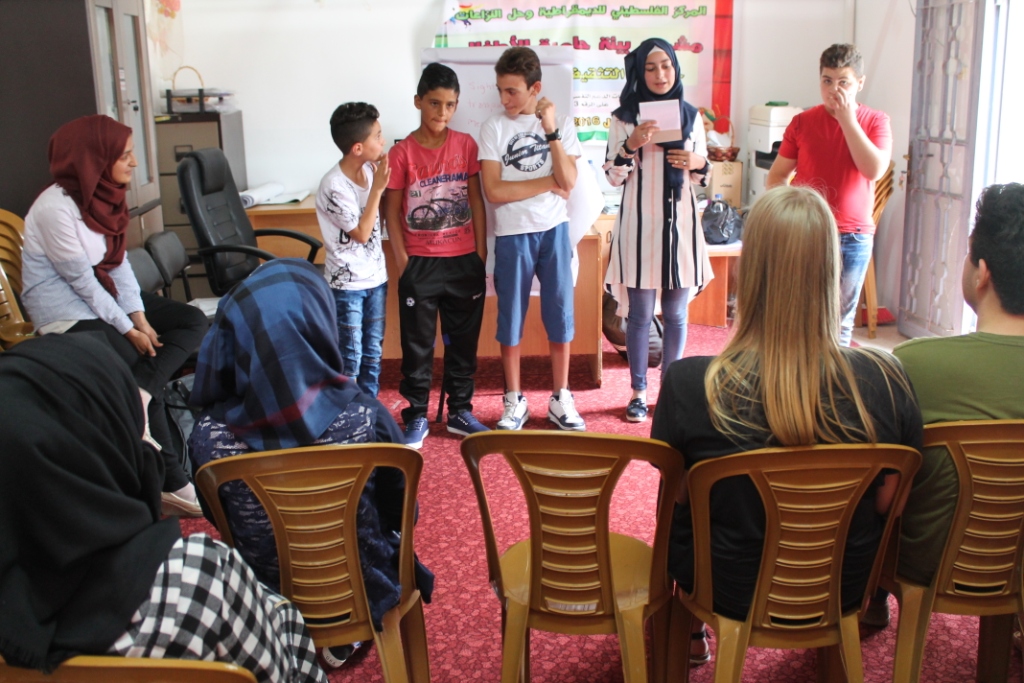 Some 25 Palestinian students between the ages of 10 and 15 participated in the conversation day. Most of the meeting was spent discussing tourism and learning how to use new vocabulary.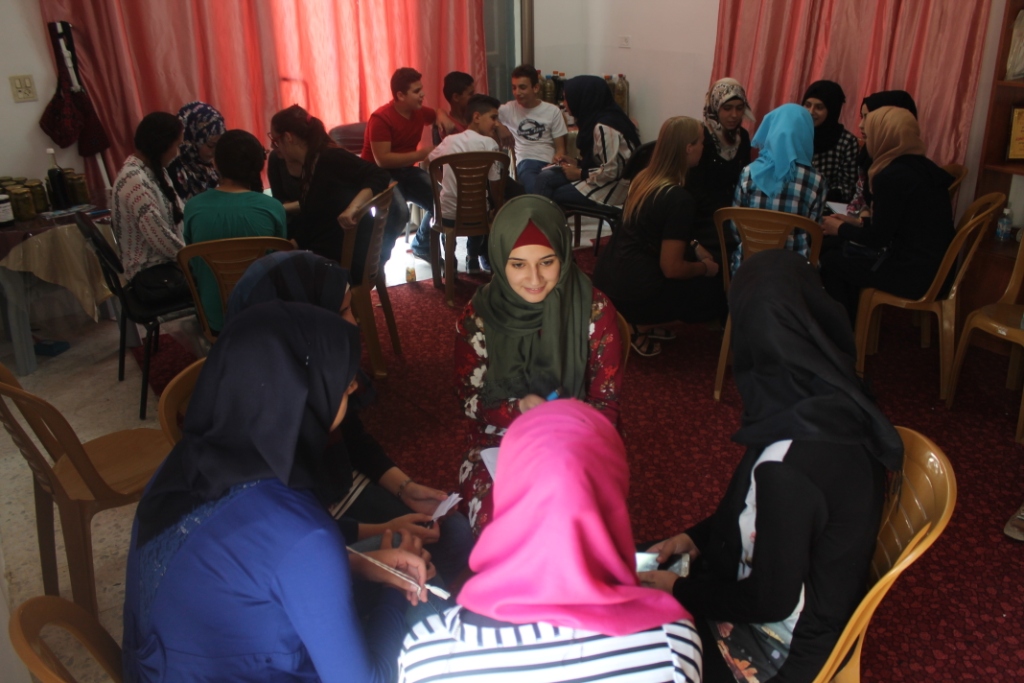 The day's activities culminated in student group presentations. Each group was tasked with designing their ideal tourism package for Palestine. The activity allowed the students to use English to discuss topics close to their hearts. As Fredrik from the United Kingdom who is participating in the Volunteer in Palestine program commented, "It is amazing how many historical sites they know even in the smallest of villages and cities. I don't think I know this much about London, and I'm British!"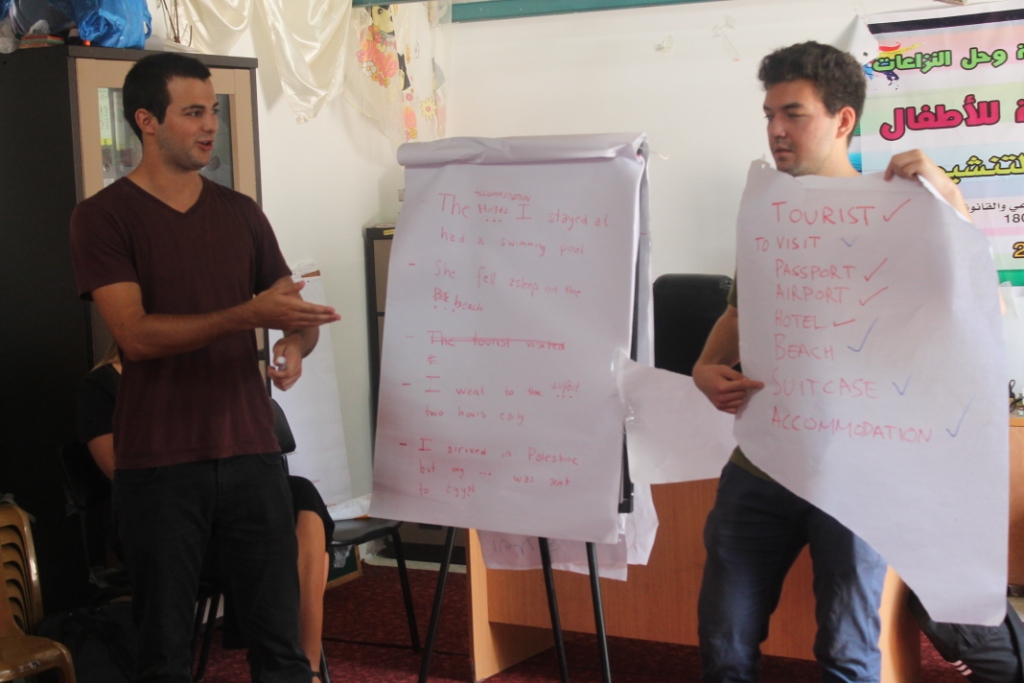 Most of these villages have limited educational resources and limited travel opportunities. Communities such as Beit Ummar are in the risk of missing out on the educational and economic development taking place in Palestine. In order to help the inhabitants of Beit Ummar take advantage of these developments and to prevent them from being marginalized in a globalized economy, the Excellence Center regularly organizes English language activities in Beit Ummar.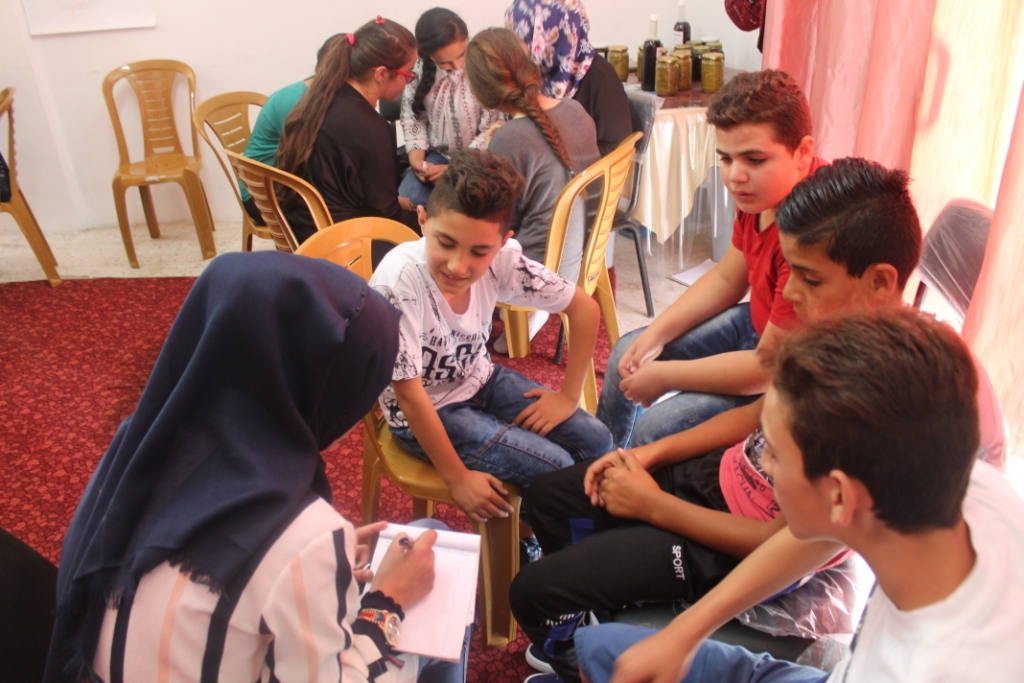 The target group of these Conversation Days tend to be children, as they are the most vulnerable group, but they also have the potential for learning and success in the future.