English Conversation Club in Hebron, Palestine
|
The 'English Conversation Club in Hebron, Palestine ' is an informal approach to learning English that engages the Palestinian students with their English vocabulary and gets them onto a conversational mode of speaking with the each other. "It was useful for me to see how Palestinian students were able to adapt their English speaking skills for informal conversations". Sara Amin from the UK Said: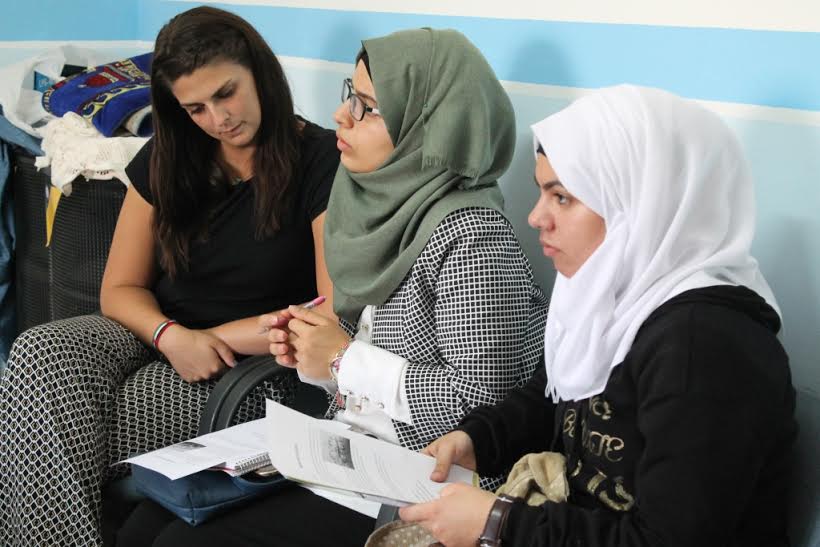 Our approach to this was simple. Three international volunteers from the Excellence centre created a presentation about the individual cities that each of them are from, They shared their cities  with their peers.
Lauren who is a participant in the study Arabic program in Hebron, Palestine, made a presentation about London in the UK. additionally, Linus, made a presentation on his city, Manila in the Philippines.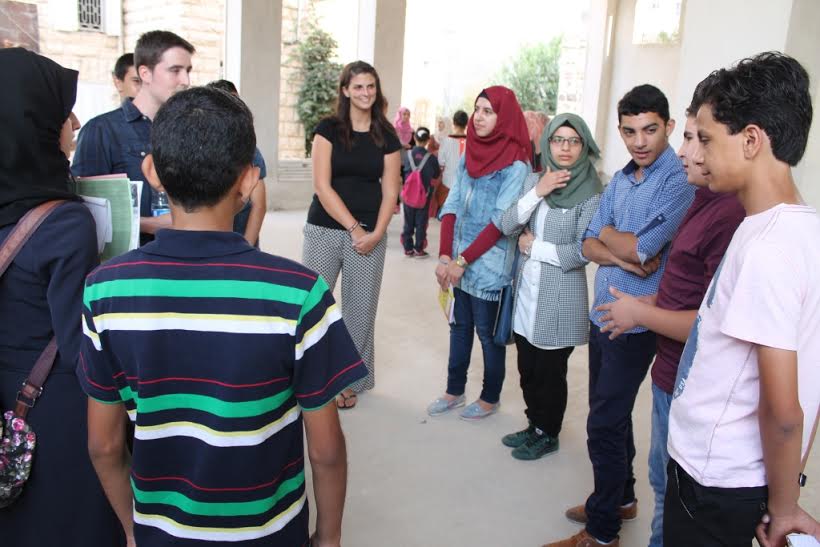 International volunteers asked the Palestinian students to listen out for the answers to two simple questions we had asked before giving the presentation. After receiving the answers we then proceeded to ask three more, slightly difficult questions, one being for example, 'Which out of the two cities, was more multicultural?'.  The exercise was designed to test their listening skills, but also to examine how the students received the information and put it to answering a question that is based on an idea, like multiculturalism. "We found the Palestine students to be extremely responsive to the exercise and we enjoyed our time thoroughly". Linus from Philippines said: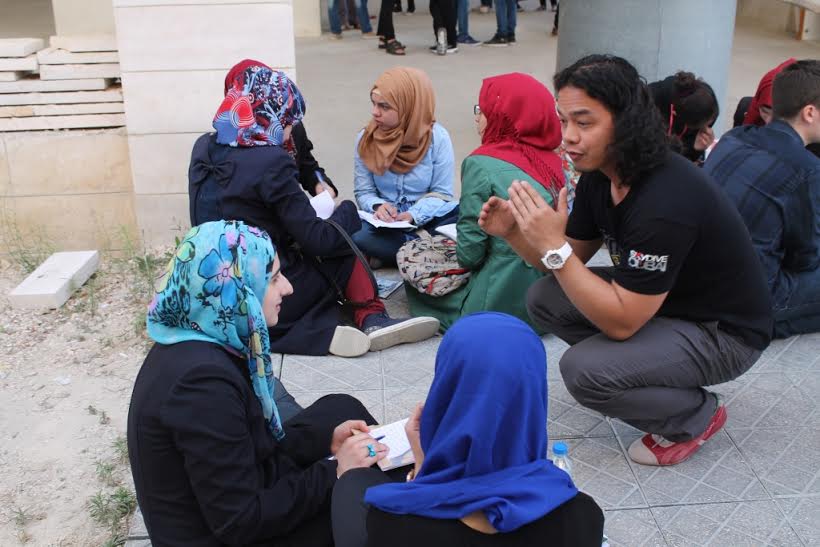 We progressed onto two more exercises. The first was to get students to answer questions about a travel brochure their teacher Jan from Belgium, had made, in order to put to test their reading skills. The questions required the students to really examine the text for their answers in an effort to develop their reading and writing skills. The brochure included a 3 day guide to visiting Belgium where their teacher Jan is from, and they were asked to find answer questions such as 'how much free time would you have?'  and 'what part of the trip would you enjoy the most?'. The answers were not straightforward for them to find so it was pleasing to see the students piece together information in order to formulate their answer.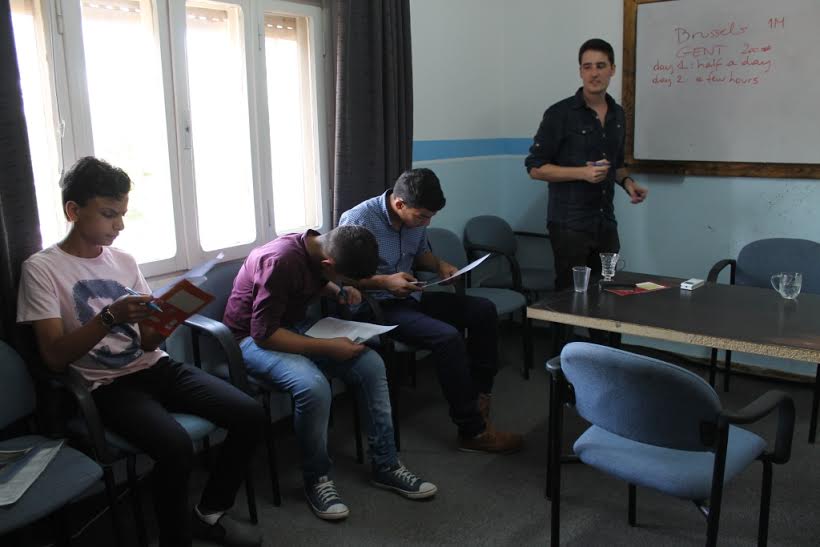 Following from this international volunteers decided to end the session with a couple of interactive games, such as 'What would you do with a million Shekels?' and 'Would I lie to you?'. The answers from the students were unsurprisingly creative and promising, with responses such as 'rebuild poor areas of Palestine' and 'fund education for students who wish to attend school but cannot afford it'. It is something both the students and teachers thoroughly enjoyed participating in, and look forward to seeing how all progress!