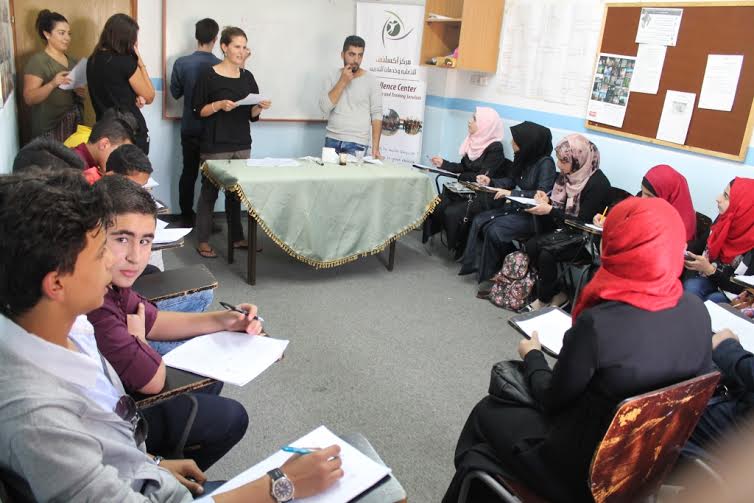 Last week, the Excellence Center held its seventh session of English Club for the season. Many local Palestinian students were in attendance to participate in learning activities and practice their English with Excellence Center staff and volunteers. Volunteer Jan from Belgium organized the session, which encouraged students to explore the topics of volunteerism and the environment.
During the first hour students read an English article about the benefits of volunteering, answering questions about the article and discussing their own experiences and opinions.Students were encouraged to explore different volunteer opportunities in Hebron, and to discuss the personal and community benefits of volunteerism. The focus of the second hour was the environment and students read an English article, discussed different English terms related to the environment, and shared their own opinions related to protecting environmental resources.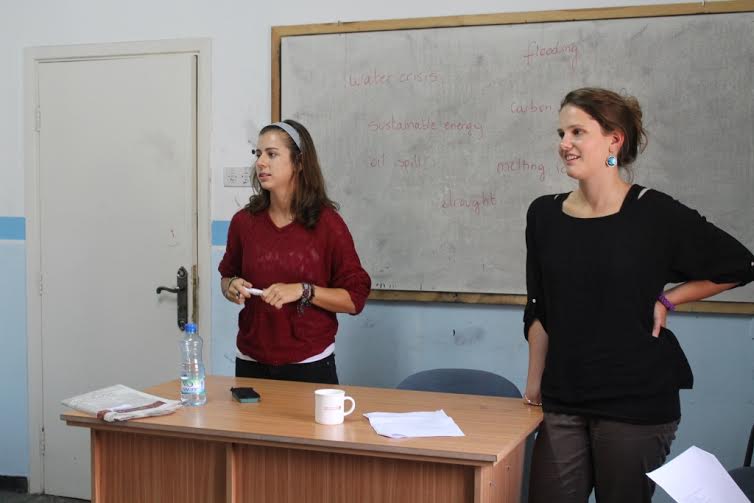 Palestinian Students were very engaged throughout the class, asking many questions about the meanings of English words and phrases. They seemed to enjoy sharing their own experiences and perspectives with foreign volunteers, but were also encouraged to discuss their thoughts and opinions with their peers. The Excellence Center focuses on offering educational opportunities that allow students to speak and improve their English in an interactive environment, and the English Club continues to provide this wonderful resource for students.