English Club Recognition Ceremony for Palestinian Students
|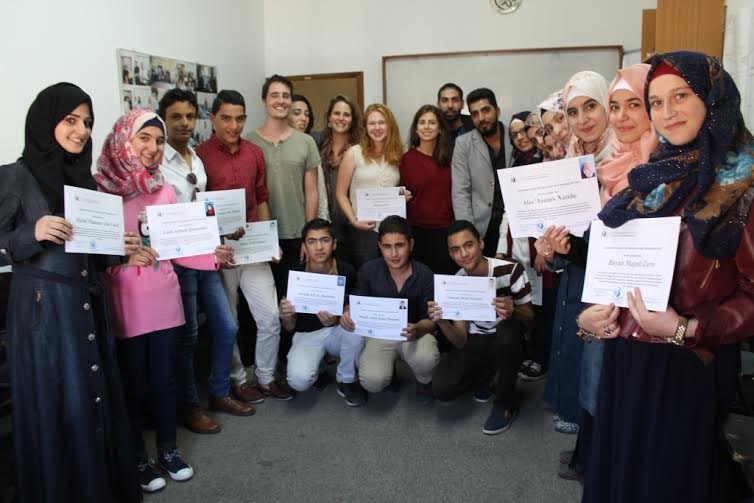 Last week, the Excellence Center held a recognition ceremony for about 25 Palestinian students who completed the autumn session of English Club. English Club is a service of the Excellence Center, offered free of charge to students ages 15-17 interested in practicing and improving their English. This session of English Club began on August 20th, and meetings were held every Monday until the concluding session on October 19th.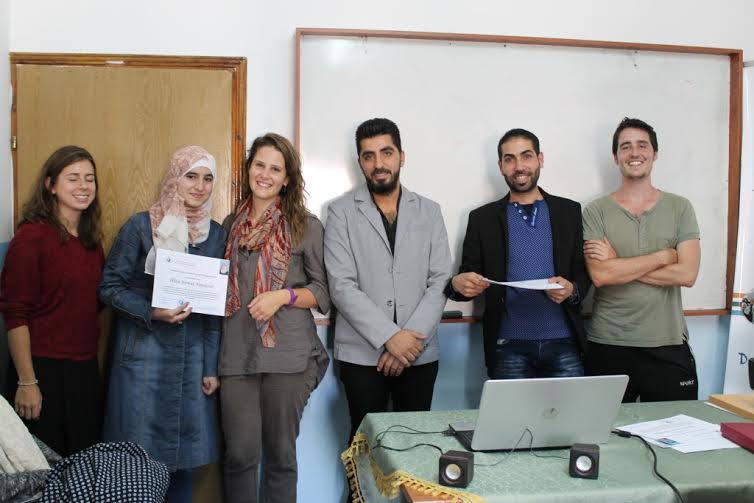 At Thursday's event students viewed a special video presentation showcasing highlights from this session of English Club, and a few students gave speeches in English about their experiences. Students emphasized the confidence and skills they had gained since participating in the club, and the fun they had had while learning. Following the presentation portion of the event students received certificates recognizing their achievement and participation.
English club has been taught with the assistance of many international volunteers, from countries including the UK, Belgium, Holland, and the United States. The lead teacher for this session was volunteer Jan from Belgium, and the club is coordinated by Yousef, a local staff member.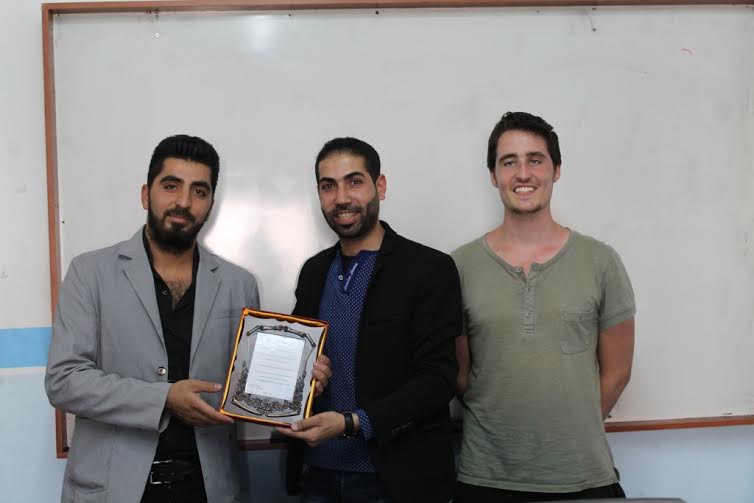 Jan, Yousef, and several volunteers were present at the ceremony to present students with their certificates. The event was an important conclusion to this session of English Club, recognizing the hard work of local students dedicated to learning English.