English Club in Palestinian Schools
|
International volunteers and Palestinian teachers from the Excellence Centre pay weekly visits to Huda Abd Annaby Boy's School and Yaser Amro School for Girls to teach English . Around 30 students participate in each school.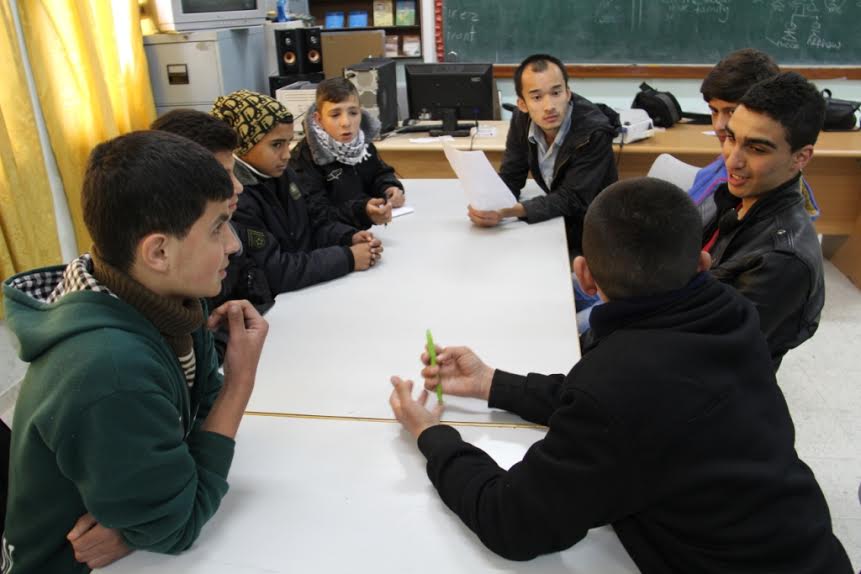 Three international volunteers participate in the program, Luke Mercurio who is participating in the Teach English and Speak Arabic program, Tony Ngo who is participating in the Study Arabic program and Alison who is participating in the volunteer in Palestine program, in addition to the Centre's own teacher Alaa Doudin who is leading the English Club.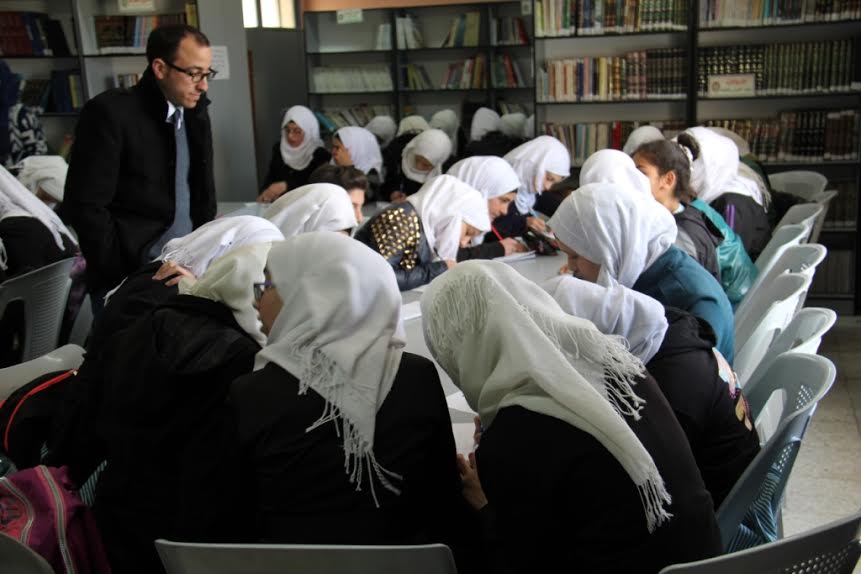 The English club is a programme organized by the Excellence Center at local schools in the city of Hebron in collaboration with the Ministry of Education where students can practice English and develop their conversational skills with native speakers of the language.
International Volunteers teach English to Palestinian schools students in interactive ways by using "Learning By Doing Techniques". The Excellence Center organizes a group discussion about what students do in their spare time and how much time they spend on homework, English practice, future plans, family, friends, environment etc. Every week, the students are given homework to prepare for the next week. This task will help to keep everything new that they learned and fresh in their minds and shows them how to use English in real-life situations.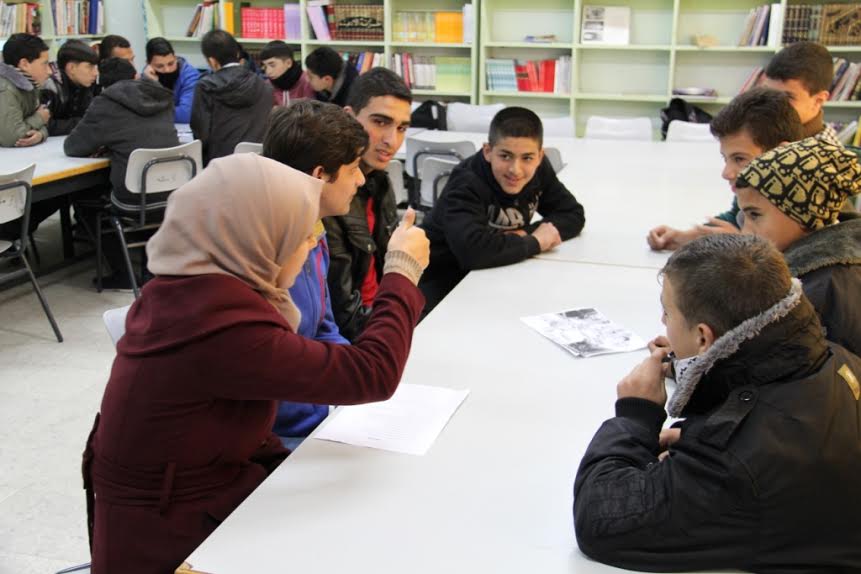 International volunteers and interns play a crucial role in enhancing not only the conversational English skills of Palestinian school students but, also their intercultural skills.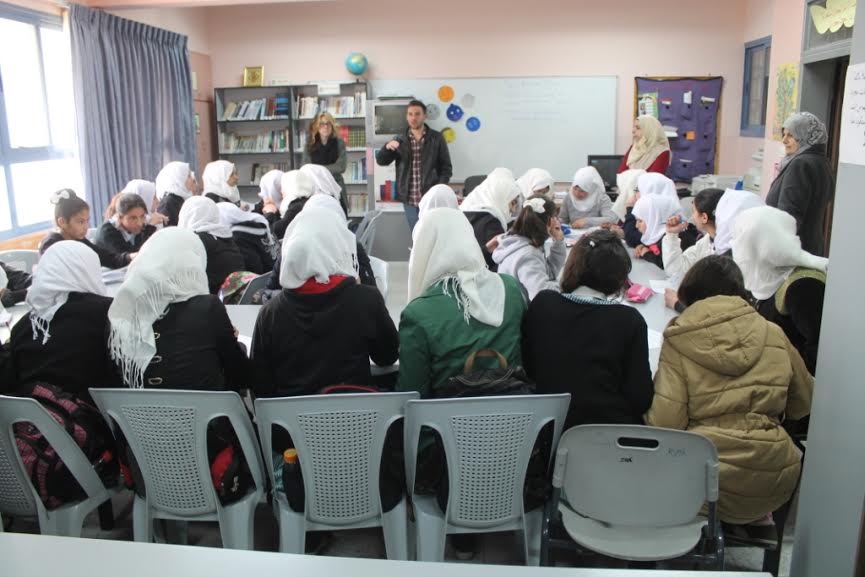 The sessions are highly successful, by creating a relaxed and fun environment and presenting interesting subject matters. The students really get involved and have plenty of practice developing their Oral and English speaking skills.