English Club for Palestinian University Students in Hebron, Palestine
|
On 20 December 2015 Excellence Center held interviews for a new English Club for Palestinian university students. The English Club, like the existing program for high school students, is offered free of charge. It will provide conversation and speaking activities by international volunteers  of all different nationalities for local Palestinian students motivated to improve their speaking skills. The new club will begin on 25 December with 25 students.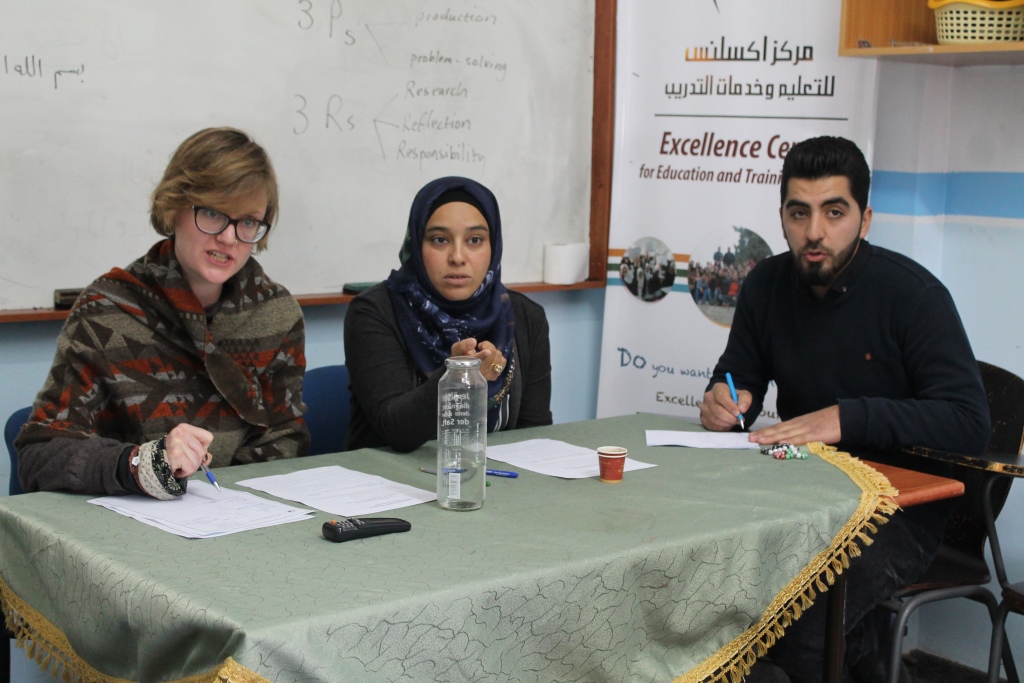 The interviews were held today by volunteers Aisha from America, Monica from America, Melanie from Canada, and Iram and Arshed from Australia. Today 35 Palestinian students,  both current and graduated, from many different fields, such as Engineering, Accounting, Business, Medicine, English, etc. participated in the interview process.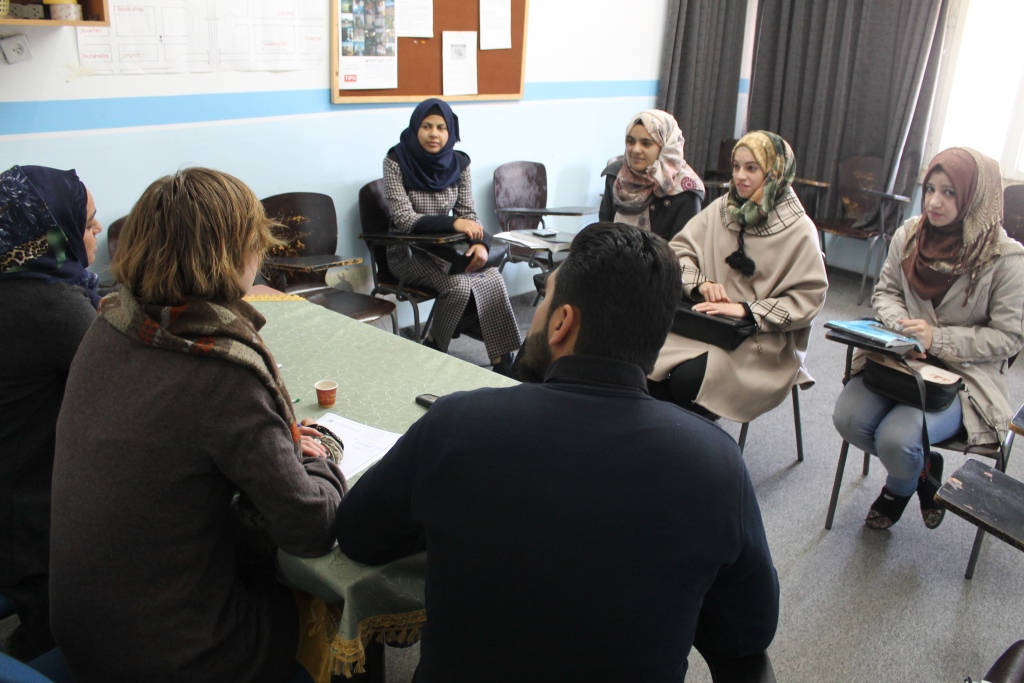 They were asked a variety of questions and evaluated on criterion such as range of words used, accuracy of words used, fluency in words used, and level of interaction with interviewer, and coherence during the interview. Many of the students did very well with expressing themselves, their opinions, and ideas. They will make for a very interesting and productive learning environment with rich conversations in the new English Club.