English Club for Palestinian School Students
|
The Excellence Centre held the first meeting of the English Club for Palestinian School Students on Tuesday. Twenty-Eight, fourteen to sixteen year olds, of the highest achieving students from schools around Hebron participated in a number of games and discussions. The aim of the English Club for Palestinian School Students is to provide some of the most gifted students in English with the opportunity to practice their spoken English, something they do not often get the opportunity to do in their own schools.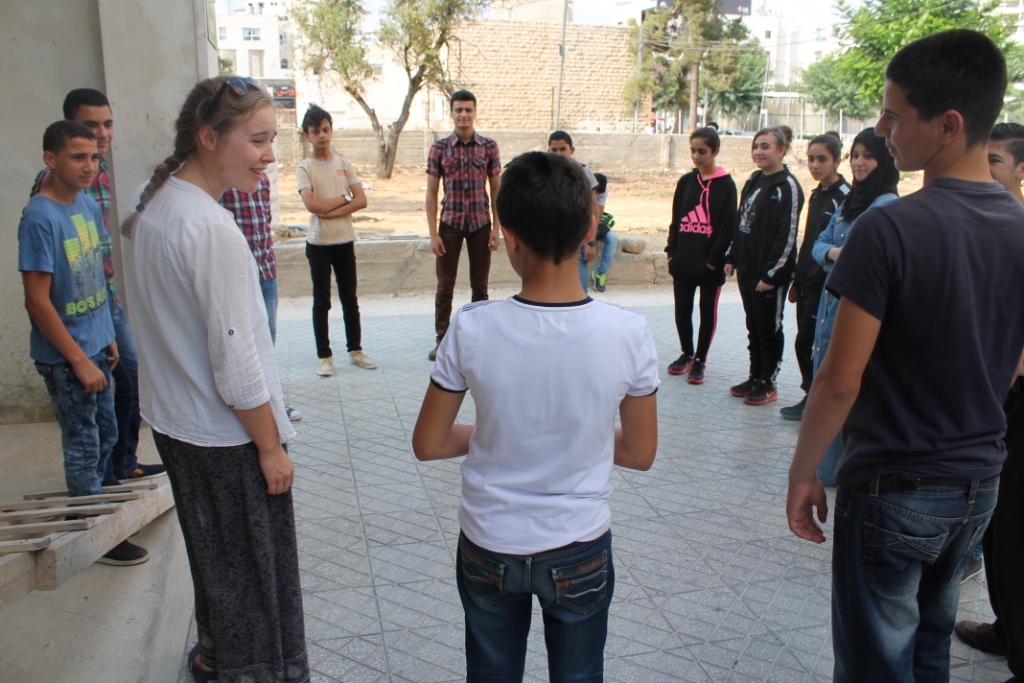 The students were encouraged to speak only English for the two hours of the club meeting; spending the first half of the meeting introducing themselves, talking in front of their fellow classmates about their likes, family and hobbies. The second half of the meeting was focused on the topic of travel. Jan from Belgium, who is participating in the Teach English and Speak Arabic program, gave a short presentation about the places he had visited and asked a number of interactive questions to which the class responded with confidence and enthusiasm. Alice from the UK who is participating in the Teaching English and Speak Arabic program led a discussion about different activities people enjoy doing when they travel or are on holiday. The students discussed where they had travelled to and where they would like to travel in the future.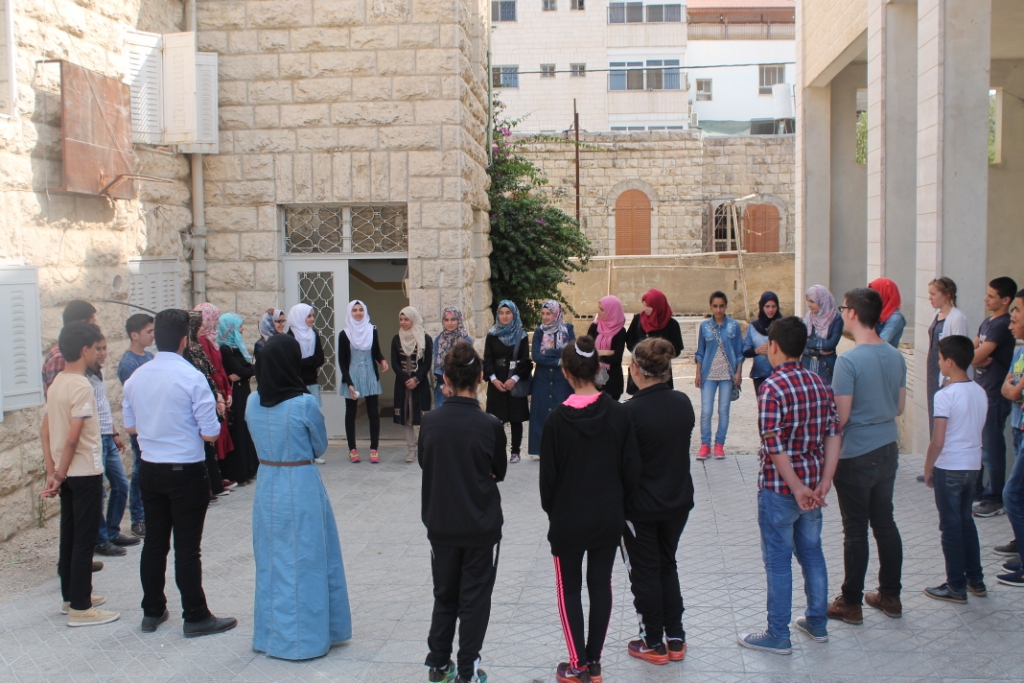 The session was concluded with a group discussion about the importance of travel for both the community and the individual. The students explained to the rest of the class why travel was important to them including reasons such as: learning about a new culture, meeting new people, relaxing and to study or work.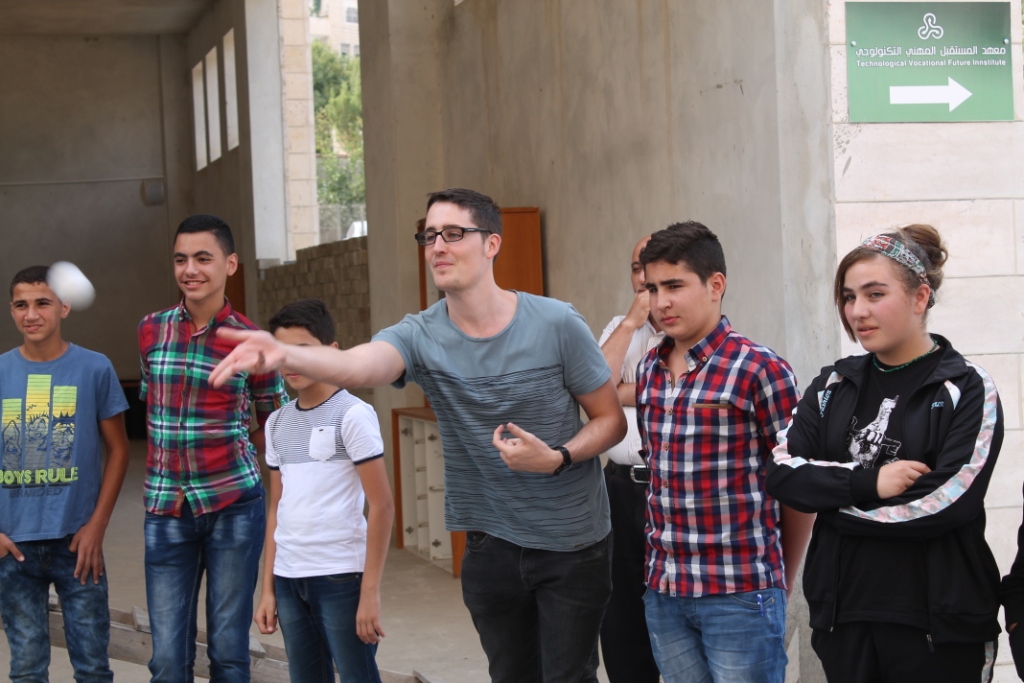 The English Club for Palestinian School Students will run for a further eight meetings throughout which the students will be encouraged to speak as much English as they can in order to improve their confidence to speak with fluency and accuracy.