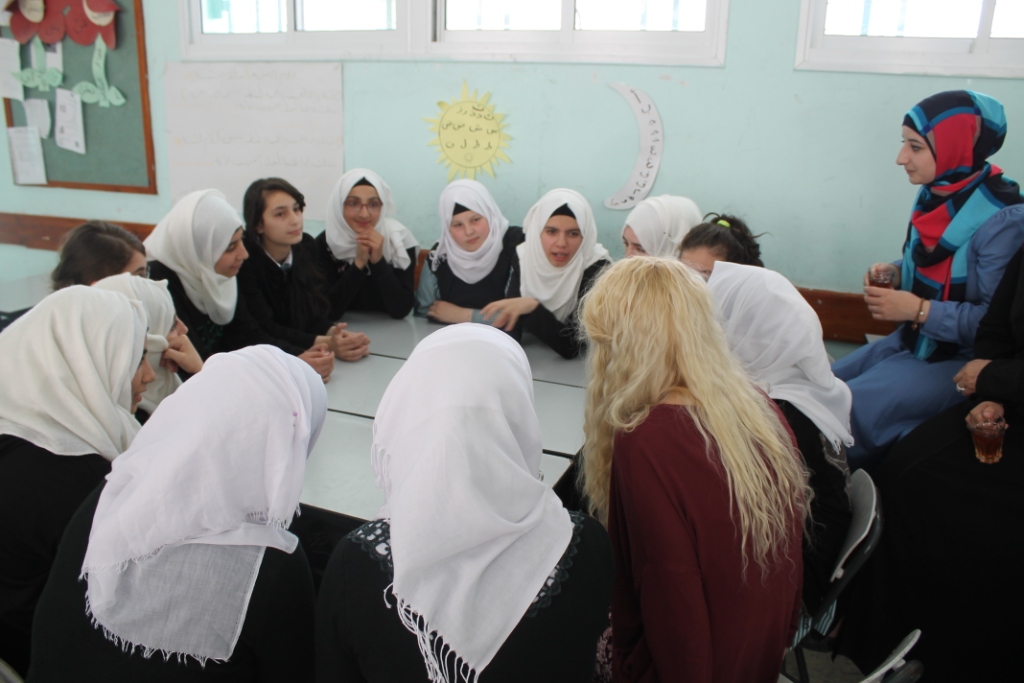 The Excellence Center has started the English club at Tayseer Maswadeh School in Hebron. Around 40 students are participating in this activity to develop their English speaking skills.
The Excellence Center team including some international volunteers and interns will discuss a variety of themes with the students in the upcoming three months such as culture, sports, free time, future plans etc.
Mr. Mohammed Salah Tamimi, the general manager of the Excellence Center, informed students about the importance of English and wished them a good start.