S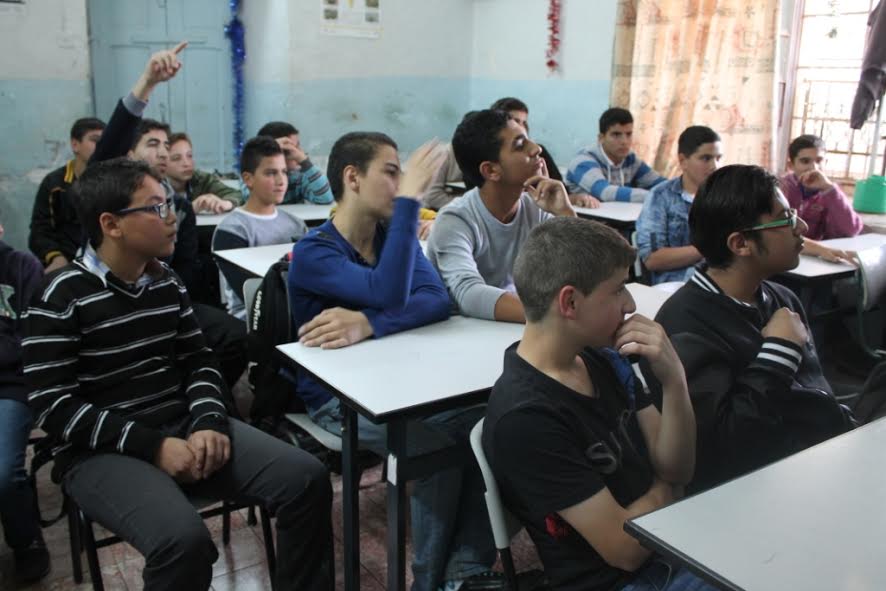 hymaa, an English teacher at the Excellence Center, Nicole and Runa, who are participating in the Teach English, Speak Arabic Program, commenced the first meeting of the English Club at Ibn Rushd School in the city of Hebron last Wednesday.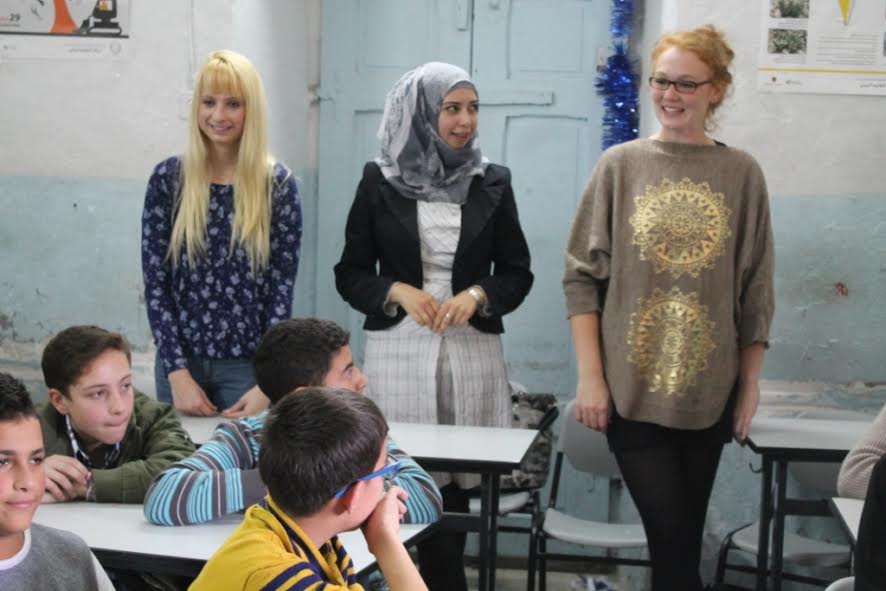 Around 35 Palestinian school students will engage in different interactive activities to improve and build participant's English skills in the next two months.
The General manager of the Excellence Center in Hebron, Mr. Mohammed Saleh Tamimi wished students a good start and motivated them to learn English to embark on the way of a bright future.