English Club at Asharaya School in Hebron
|
The Excellence Centre held its first English Club this Monday at Asharaya School in Hebron, which was attended by fourteen female students from the school. Jan, who is from Belgium and interning with the Center and Sara Amin from the UK, who is participating in the volunteer in Palestine, led the English club's activities.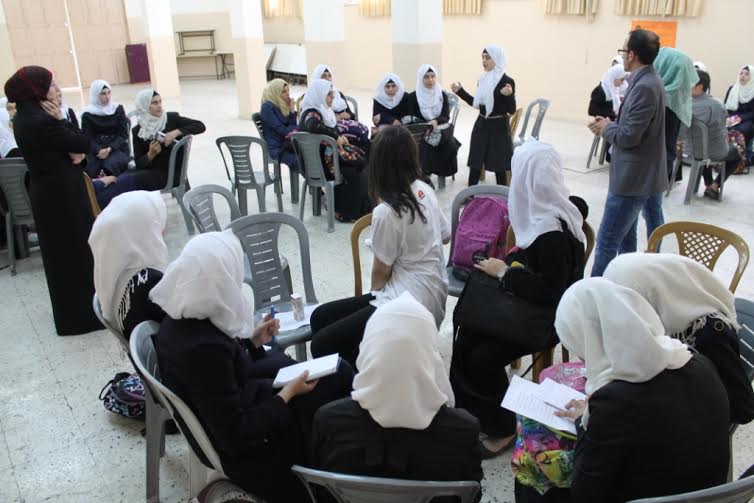 This program centres on the concept of Future Generations, and aims to enlighten its students about the advantages of learning English, particularly in terms of their future career ambitions. Local Palestinian students are given the opportunity to meet our international volunteers in a dynamic and nurturing environment which fosters discussion about important and relevant topics, often guided by a variety of activities such as open questions, group work, and free flowing conversation.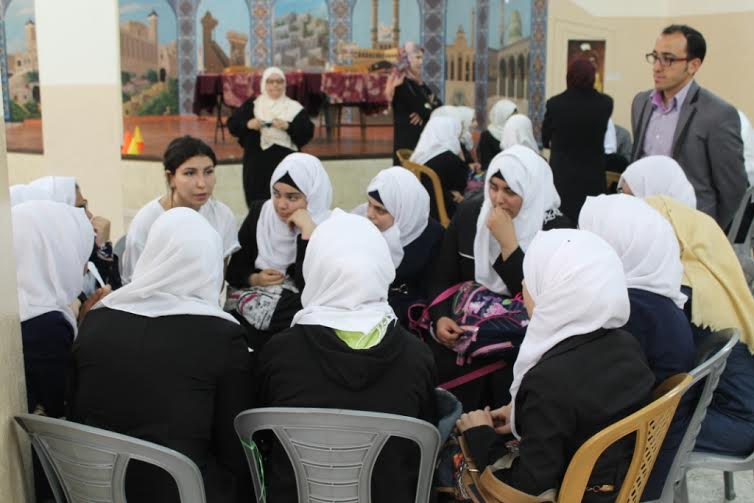 The Palestinian students benefit from being exposed to English-speakers and are encouraged to develop and improve their own linguistic abilities.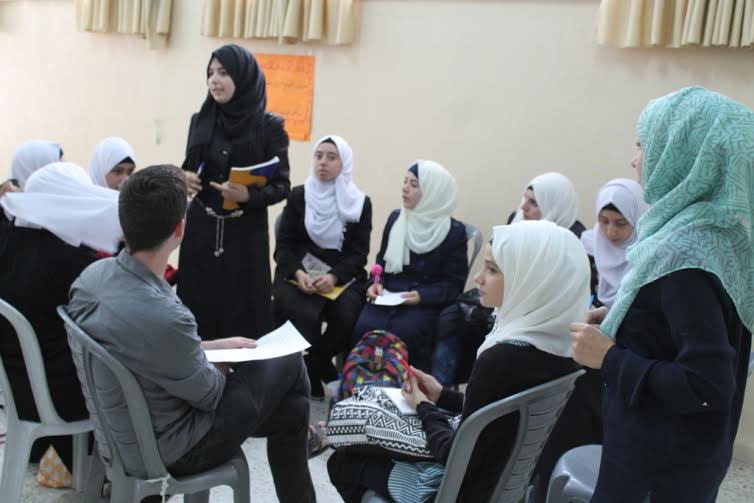 It is planned for the English Clubs to be continued on a weekly basis, held every Wednesday from 1.30pm to 2.30,  and are administered free of charge as part of the Excellence Centre's commitment to social responsibility. It is hoped that by providing a forum for students to practice their English skills, they will come to grow a passion for doing so and acknowledge the importance of using English to pursue their ambitions.