English Classes for Palestinian Students
|
Currently the Excellence Center offers five levels of English instruction for Palestinian students of all ages. The highly interactive classes take place twice a week over the course of about two months for a total of 30 hours of instruction.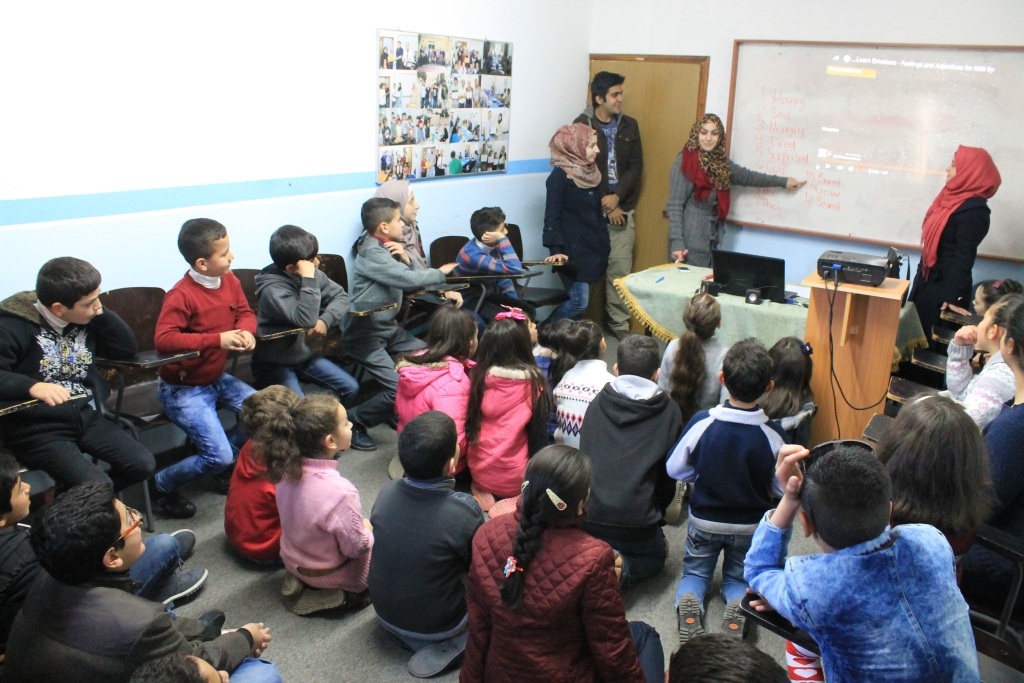 The first three levels are taught by Arabic speaking instructors with assistance from foreign interns and volunteers who are participating in the Volunteer in Palestine and Teach English and Speak Arabic program in Palestine. Starter level, meant for students with very little previous English experience, is currently taught by Maryam Jolani .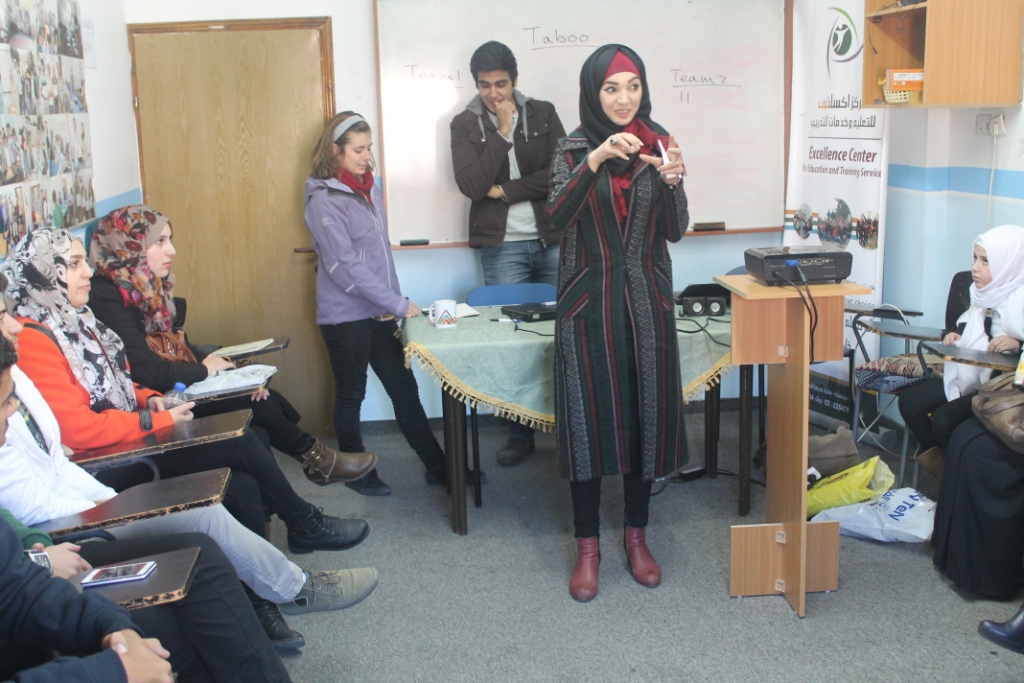 The following two levels, Beginner 1 and Beginner 2 and taught by Ibrahim Zahda and Alaa Doudin  and Salam Amro, respectively, slowly build up skills in spoken English and grammar. By the time students reach the Intermediate level, they are ready to be taught by a native speaker alone. Melanie Lipinski (Canada) currently teaches classes in Intermediate 1 while Intermediate two is also offered when the demand exists.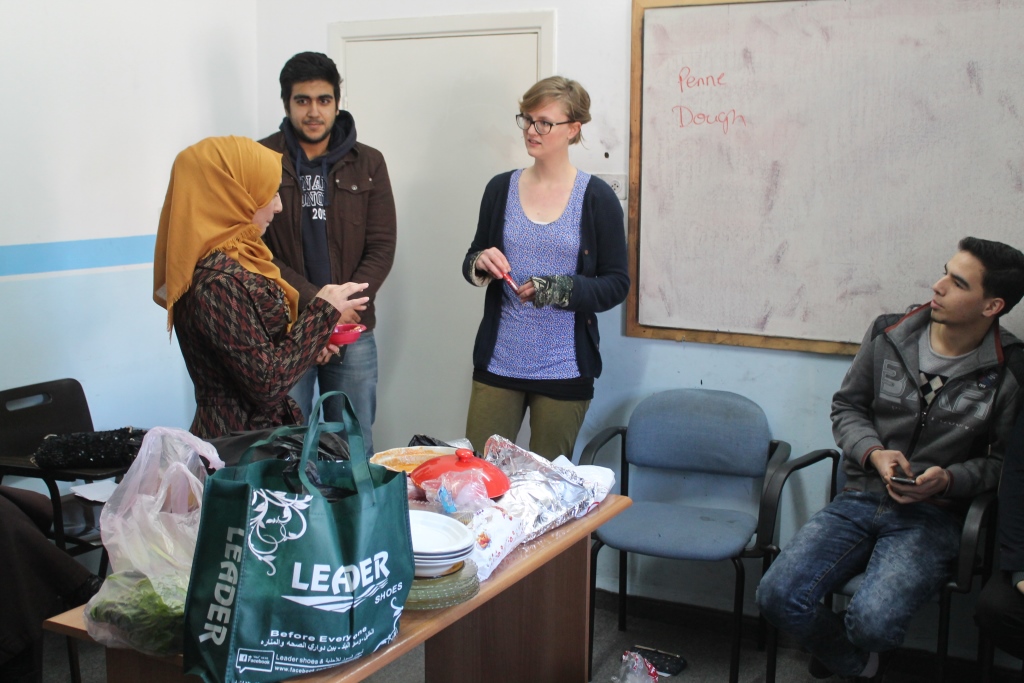 The methodology of instruction at the Excellence Center center around the principle of learning by doing. The emphasis is on participation and interaction with native speakers as much as possible. Teachers incorporate a variety of multimedia tools into the classes, such as video and audio exercises, to achieve an engaging atmosphere, and small group work and games in every class ensure that every student has the chance to speak and practice. Languages are best learned when students feel relaxed and comfortable.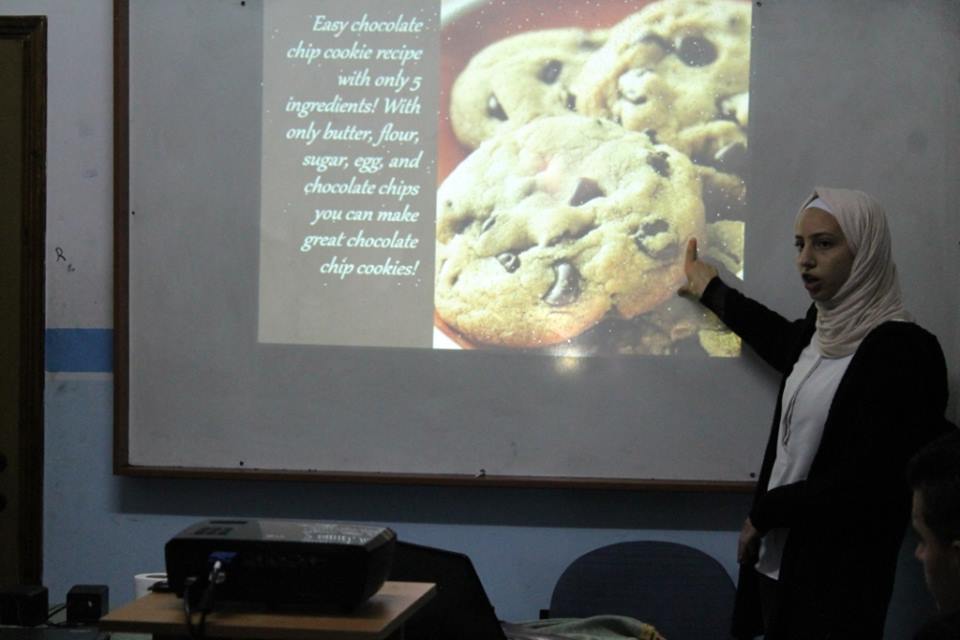 This is why every course also incorporates a"food day", where students bring and share food, as well as an excursion to a local site or coffee shop. Overall, the focus of teaching at the Excellence Center remains on constant learning on the part of the students as well as the teachers, which achieves a respectful and enjoyable atmosphere for all.