At the Excellence Center in Hebron, students from all ages can participate in English classes over seven levels. Ranging from Starters, over Beginners I, Beginners II, Intermediate I and Intermediate II, to Advanced classes, the students are encouraged to engage in written and spoken English, practice together and enhance their skills.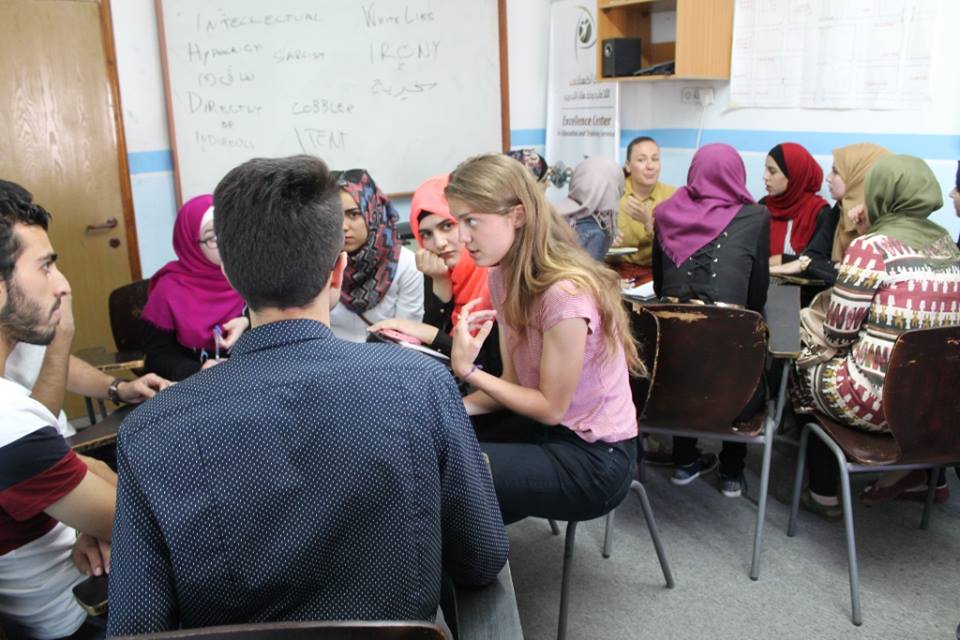 Starters, Beginners I and Beginners II are taught by an Arabic speaking teacher. The benefit of this is that students are given an easy introduction into English without being overchallenged. Together with translations and aid in their mother tongue, students are able to comprehend the founding structures of the language. Often internationals can join a class in order to help the teacher and further motivate the kids.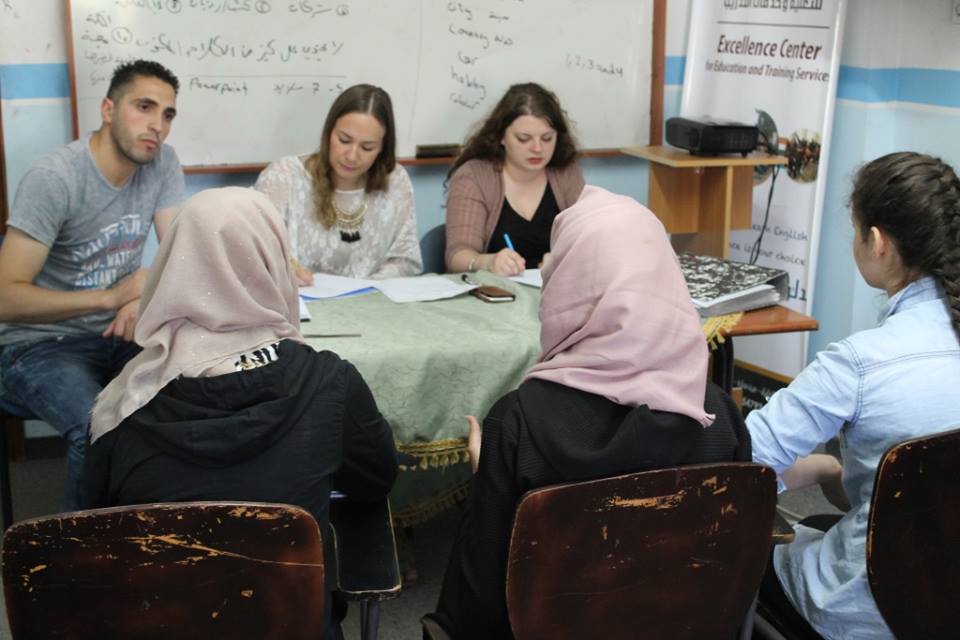 As the students progress they may continue with the higher levels. Intermediate I, Intermediate II, Advanced I and Advanced II are then taught by internationals. This gives the students the opportunity to hear pronounciation and practice spoken English with native speakers. Vital communication in and around classes takes place in English, thus progress is made quickly and students are able to try themselves out. Topics of study can be chosen together with the students to enable passionate and effective learning in the classes. Practical scenarios such as ordering food in a coffee shop are incorporated into the classes to create a life-like and fun learning environment.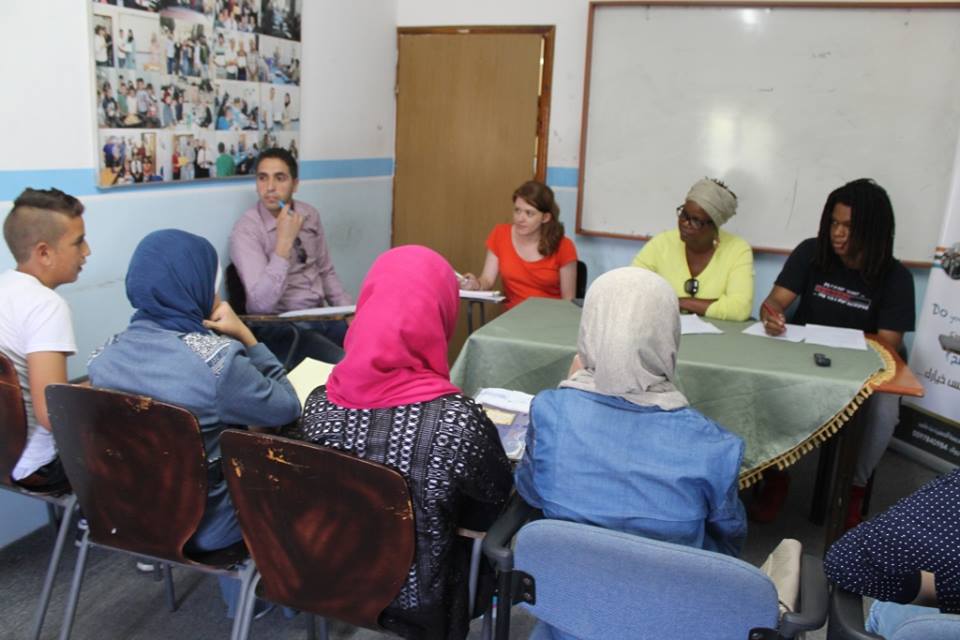 Every month these seven classes are completed, while new once are commenced. Concluding this week, all classes will be finalized, students finish with their final exam, and may then resume their studies in new classes starting next week. New students are welcome to take placement tests and start at a suitable level for all new courses.
In classes of 20 students, everyone has a chance to participate and develop their skills. These classes are tailored and centered around the student to get the most of the four hours of English lessons each week. The students at the Excellence Center are hard-working, attentive and eager to learn, which makes it fun to teach every one of them.