Engaging Palestinian Students in Employability Skills Training
|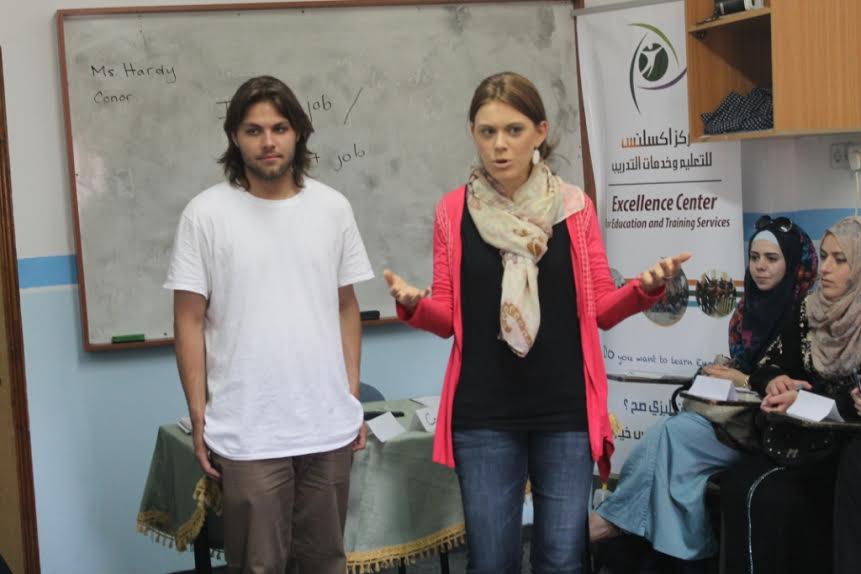 This week the international volunteers at the Excellence Center held a workshop on writing CV's (Resumes) and cover letters, as well as what the best questions in an interview are for around 55 Palestinian university students in the city of Hebron, Palestine.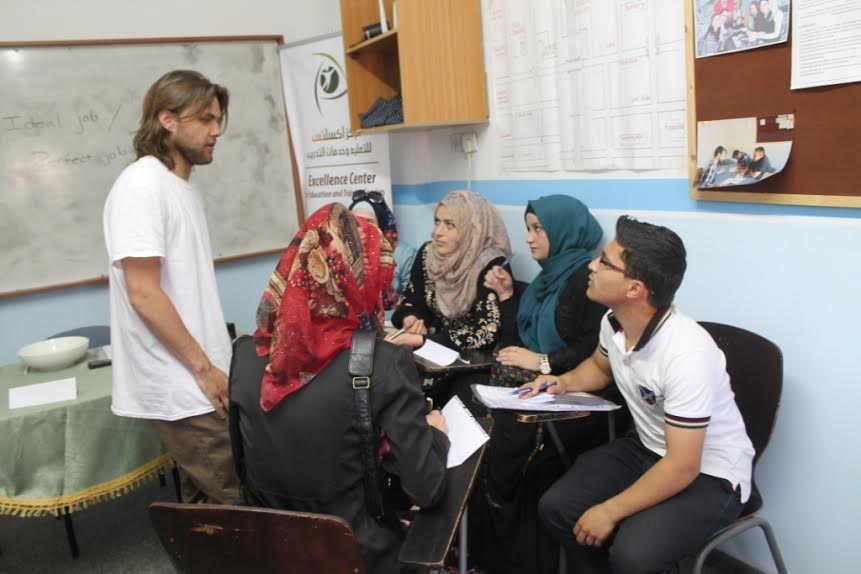 Silia from Canada, Conor Just and Alex from the USA, prepared a lot of theoretical and practical exercises to engage participants during the next three days.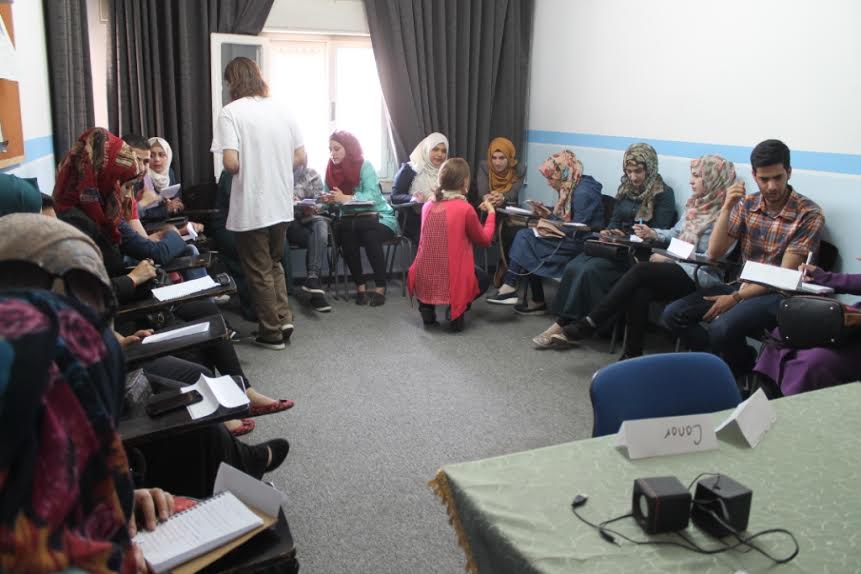 Silia who is participating in the Volunteer in Palestine program said that, "Palestinian students are eager to learn new skills and I am having a lot of fun teaching them some employability skills to enhance their future opportunities".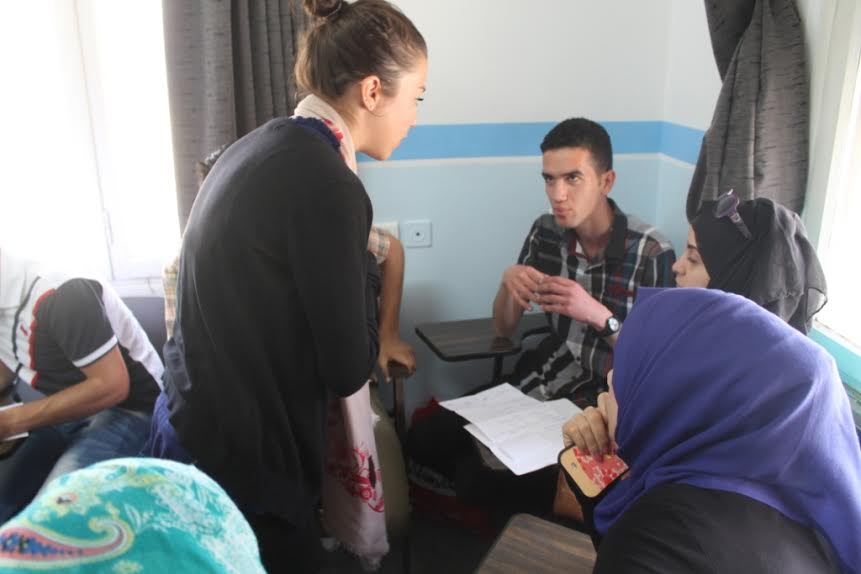 The three days workshops will help Palestinian students prepare for getting good jobs in a competitive job market.