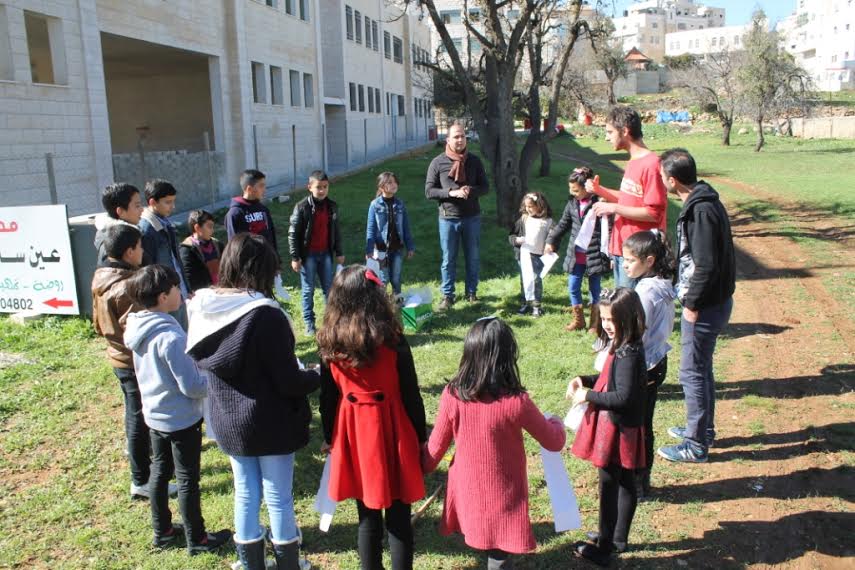 Two workshops were offered today, combining nature exploration and artistic expression. The first, younger group of 15 students joined visiting volunter Felix from USA in activities outside: learning to find directions from the sun, exploring different miniature climates in the yard outside the Excellence Center, and finiding a number of animal tracks – like dog, human, sheep, and in the concrete, a cat.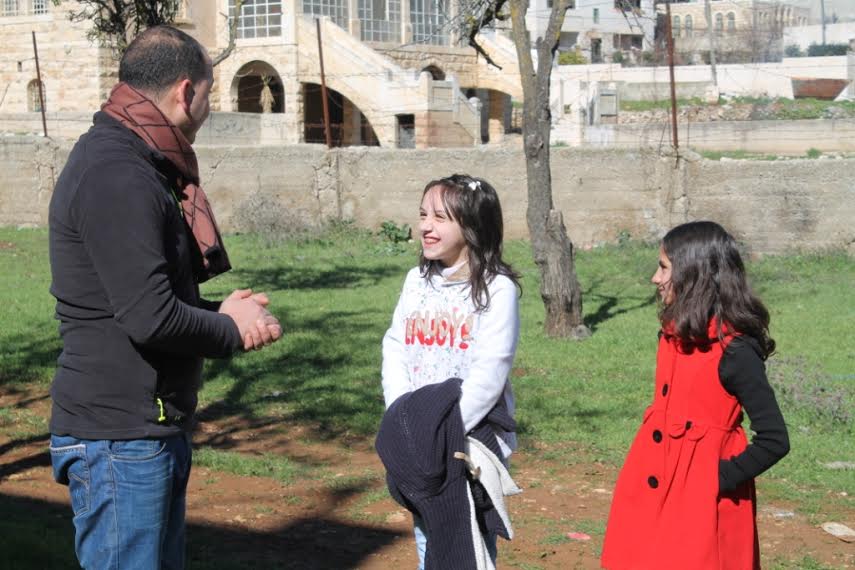 We then learned some hands-on skills, like how to twist string out of paper and natural fibers, and how to start a fire without matches with the traditional technique of the fire bow.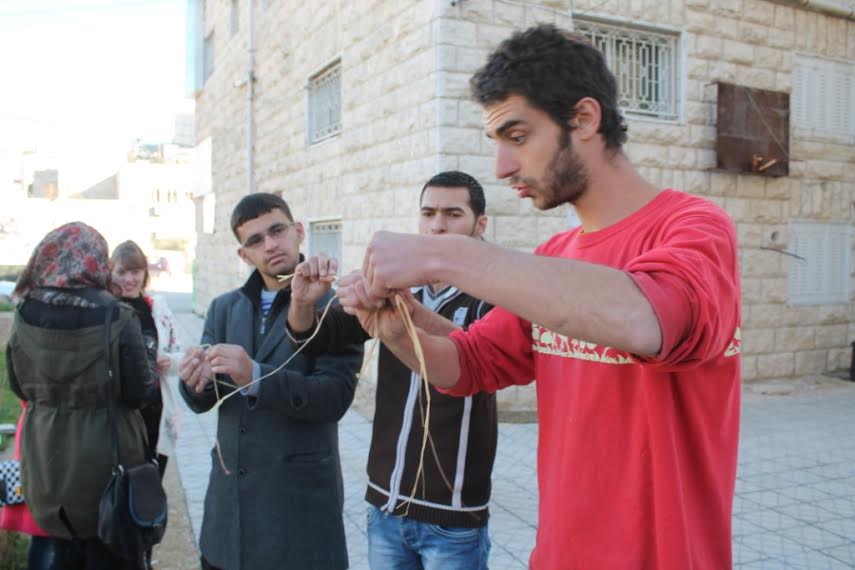 We then went inside, and using paints, tried our hands at natural scenery or images, like lanscapes, houses and trees, getting some ideas ready for work on tomorrow's mural project which will decorate the stairwell of the center with natural imagery.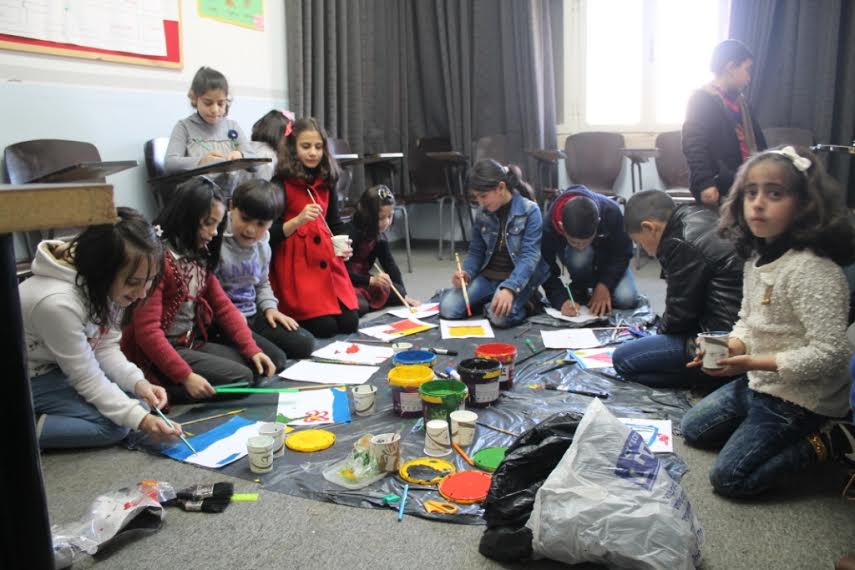 The older students tried the string making, got a sucessful fire, and then went inside to paint, coming up with a list of the trees, vegetables and animals of Palestine that might go well on the mural, like olive trees, carob and lemons. It was a busy day!